After Gujarat polls, Manmohan and Modi must bury Pakistan hatchet and work on saner relationship
The unseemly controversy in which former prime minister Manmohan Singh finds himself has left a bitter taste in relations between the Congress and the BJP
The unseemly controversy in which former prime minister Manmohan Singh finds himself — after attending a dinner hosted by now-suspended Congress leader Mani Shankar Aiyar which was also attended by the Pakistan high commissioner and a delegation of Pakistanis — has left a bitter taste in relations between the Congress and the BJP. The spin given by Prime Minister Narendra Modi to the dinner meeting while addressing an election rally in Gujarat may be overdrawn and bordering on the mischievous, but it is equally true that the likes of Manmohan and former vice-president Hamid Ansari had no business to be at a dinner hosted by Aiyar when they were aware that a Pakistani delegation had also been invited.
Only the other day, Aiyar who is the very antithesis of tact and diplomacy even though he ironically belonged to the Indian Foreign Service and by dint of it, became a senior diplomat serving the country, had been suspended by the Congress party for having called Modi a "neech aadmi".
It now transpires that either the Congress' action against Aiyar was insincere and solely dictated by electoral politics because the party feared a backlash against Aiyar's shocking and low-level denunciation of the prime minister or that Manmohan was unmoved by the party's stand and was attending an Aiyar-sponsored dinner with the Pakistanis because he was in agreement with Aiyar.
Manmohan was also oblivious of the impropriety of breaking bread with representatives of an enemy country at a get-together where internal politics was bound to be discussed because of the high-stakes electoral battle between the BJP and the Congress in Gujarat. Even if Manmohan did not talk Indian politics with the Pakistani delegation as he claims, or indulge in gossip about BJP leaders, his presence at a dinner at which the Pakistani high commissioner was an attendee, besides a handful of others, was an act of grave impropriety at such a time.
It is indeed inconceivable that internal Indian politics was not discussed at the controversial dinner at a time of Gujarat elections when tempers on both sides — the Congress and the BJP — were running high.
Even from the point-of-view of realpolitik, the former prime minister should have known better. One of the reasons for the crushing defeat of the Congress in the 2014 elections was Aiyar's derisive and mocking description of Modi as a 'chaiwala', wherein he had said that there was not a ghost of a chance that Modi would win. By attending the dinner party, Manmohan blunted the edge of Rahul Gandhi's action against Aiyar for insulting the office of the prime minister. If now, the people at large see the action against Aiyar as an eyewash, they can hardly be blamed.
If Modi had committed an act of indiscretion by linking a retired Pakistan army general's comment that the appropriate choice for Gujarat chief minister after the elections would be the Congress' Ahmed Patel with the dinner meeting with Pakistanis hosted by Aiyar, Manmohan did no better by mocking Modi for having gone to Pakistan uninvited after Pakistani attacks in Udhampur and Gurdaspur.
It is preposterous to attribute motives to Manmohan's sense of patriotism. By the same token, it is equally outrageous of Manmohan to attribute motives to an honest act by Modi to give peace a chance by making an impromptu stopover in Karachi while returning to India from an overseas trip to meet the then Pakistani prime minister Nawaz Sharif.
With Gujarat elections now nearing their end, both Modi and Manmohan must bury the hatchet and return to a saner relationship based on mutual trust and understanding. While Modi must resist the temptation of flying off on a tangent during election time, Manmohan and new party president Rahul must respect the country's duly elected government and not hold what look like parleys with representative of countries hostile to India, namely Pakistan and China, without taking into confidence the Modi government.
At the height of the Doka La standoff of Indian troops with Chinese soldiers earlier this year, Rahul had called on the Chinese Ambassador in India in what can only be described as a secret meeting because no ministry official or government representative was briefed on what transpired at the meeting. What actually was discussed at the meeting has not been disclosed to this day. This is unhealthy in the extreme.
Likewise, soon after Modi took office, Aiyar had told an audience in Pakistan that if India and Pakistan were to live in peace it was vital that Modi be removed from the prime ministerial chair. Such a shocking attitude towards one's own prime leader before an enemy country that has been spreading terror and mayhem in India for decades is worthy of the highest condemnation and censure.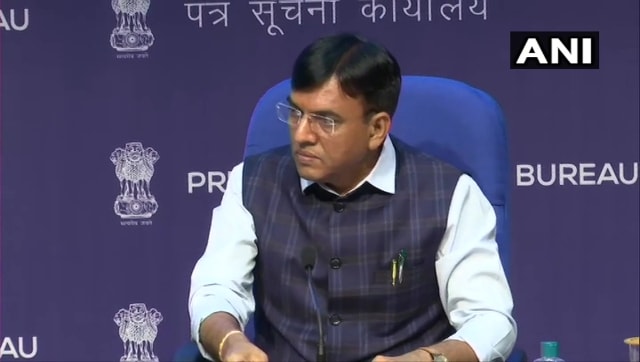 India
Earlier during the day, Rahul had tweeted in Hindi saying "July is gone, but the shortage of vaccine hasn't gone away" and used the hashtag WhereAreVaccines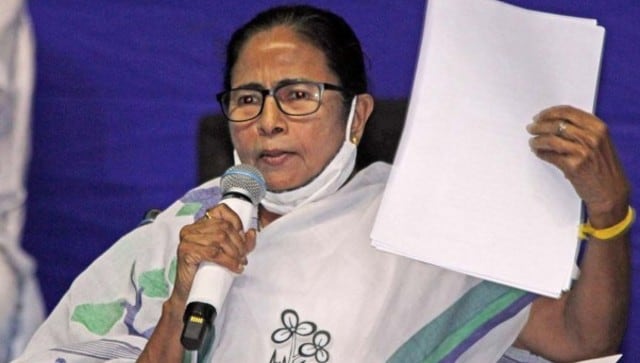 Politics
All this in the backdrop of #AbkiBaarDidiSarkar trending on Twitter, thus further fuelling rumours about a United Front.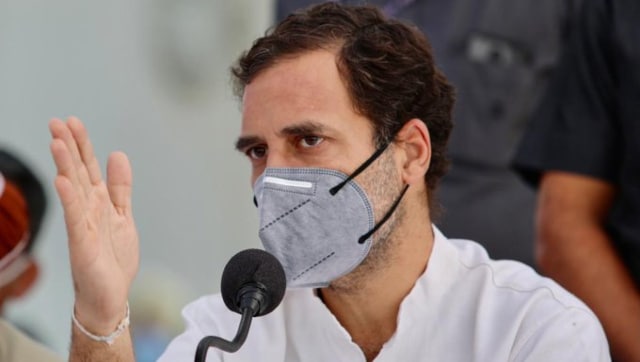 India
The former Congress president also shared a video on Twitter highlighting the alleged slow vaccination rate and media reports where people were not getting vaccines