CPM's defeat in Tripura: Post-poll violence challenges Left hegemony, methodically targets its institutions
Losing their bastion of Tripura is a setback for the Communist Party of India (Marxist), but the larger humiliation lies in being routed by a BJP-led Right-wing alliance
Agartala: Losing their bastion of Tripura is a setback for the Communist Party of India (Marxist), but the larger humiliation lies in being routed by a BJP-led Right-wing alliance. And the demolition of a Vladimir Lenin statue in a south Tripura town, allegedly by supporters of the winning coalition party, has left the CPM fuming, as it has undermined decades of their political hegemony in the northeastern state.
Citizens of the state weren't expecting a peaceful situation following the Assembly election results on 3 March, as post-poll violence has been a common political phenomenon in the state. But the current hostility and unrest witnessed across different constituencies has changed the narrative of political vendetta in Tripura.
Razing down the 15-foot fibre statue of Russian revolutionary Lenin at College Square in southern Tripura's Belonia town, barely 100 metres from the office of the superintendent of police, exhibited how irate mobs are going berserk against political opponents.
SP (control room) Pradip Dey, said that incidents of skirmishes were reported from some parts of the state on Monday, but additional staff were deployed on Tuesday to rein in the situation.
District magistrate of West Tripura district, Dr Milind Ramteke, has ordered imposition of Section 144 (Criminal Procedure Code) upon request from the West Tripura superintendent of police across 13 police stations in the district, between 8 pm and 6 am.
Union home minister Rajnath Singh on Tuesday called upon the state DGP AK Shukla and Governor Tathagata Roy to take all steps to maintain law and order until the new government takes charge.
Dey informed that the driver of the excavator seen razing down the Lenin statue in a widely circulated video has been arrested and investigations were on. Reports, however, claimed he was set free, as the offence was not non-bailable.
"The statue of Lenin at Belonia was built three years ago. The Belonia Municipal Council funded the installation," said Pabitra Kar, CPM leader and deputy speaker of state Assembly.
However, nobody from the Belonia Municipal Council was ready to throw additional light on how was the statue went from sanction to installation.
The 74th Amendment to the Indian Constitution, also known as 'Nagarpalika Act', entrusts urban local bodies with 18 tasks in their functional domain. Beautification projects involving erection of statues of political personalities do not figure among these tasks, which are chiefly aimed at maintenance and provision of services.
Resurgence of ABVP
Belonia, or south Tripura as a whole, was a stronghold of the CPM for decades under the stewardship of Badal Choudhury. In the recent elections, CPM won three out of four seats in Belonia sub-division, failing only in the town constituency. However, it lost all seats in the neighbouring Santirbazar and Sabroom sub-divisions.
The elections have proven to be a huge blow to the CPM. Apart from facing post-poll violence, the party is also losing institutions like college councils, with most of their office bearers switching over to RSS-affiliated Akhil Bharatiya Vidyarthi Parishad (ABVP).
"After (BJP's) massive victory, our supporters are now able to open branches in education institutions, which was unofficially barred for the last 25 years. Students are switching sides without fear," ABVP leader Vicky Prasad claimed.
But violence, attacks, arson, targeted assault and forceful seizure of offices over the past three days, which culminated in the toppling of Lenin's statue, are glaring examples of the disruptive attitude that plagues the saffron party, which is promising a "new India".
CPM offices captured
"There can be no doubt that the police failed to discharge its duty to check the incident," Kar alleged.
But it was a spontaneous assembly of crowds in various parts of the state, including in Belonia, that left the police and security forces puzzled, said a retired police officer, seeking anonymity. "This happens in a riot situation," he added.
The retired cop, however, admired the police and the administration for containing the situation. "Deployment of paramilitary forces, round the clock patrol, arresting hooligans and surveillance through gadgets are measures taken for maintaining law and order," informed Dey.
CPM conceded "reduction of violence", but complained of capture of offices of the party and its frontal organisations. Listing out the incidents since election results were declared, state CPM secretary Bijan Dhar said, "In all, 514 workers and supporters have been attacked, 1,539 houses have been raided and 196 houses burnt in these incidents."
Dhar added that 64 party offices were either demolished or burnt, while 208 offices of the party and its affiliated organisations have been forcefully occupied by the BJP.
The CPM complained that numerous shops were reduced to rubble by frenzied mobs in attacks backed by "top leaders of BJP". It also alleged many incidents of attacks on transport union workers, although the police did not confirm the allegation.
Meanwhile, the BJP has alleged a CPM-led conspiracy. Denying any connection with the incidents, BJP vice-president Subal Bhowmik claimed that 49 BJP supporters were injured in attacks by CPM cadre. Bhowmik said 17 of those injured are in hospitals, while one critically injured person has been shifted to a private hospital in Kolkata.
"Nobody is occupying any CPM office. Rather, motor syndicate offices, set up with government funds, are being rescued by common labourers," said BJP spokesperson Mrinal Kanti Deb. "CPM activists are actually being termed BJP supporters, while they indulge in disturbing law and order in every corner of the state. Our party members are also being attacked by unknown persons. This is a traditional CPM-led conspiracy."
The author is a freelance writer and a member of 101Reporters.com, a pan-India network of grassroots reporters
Find latest and upcoming tech gadgets online on Tech2 Gadgets. Get technology news, gadgets reviews & ratings. Popular gadgets including laptop, tablet and mobile specifications, features, prices, comparison.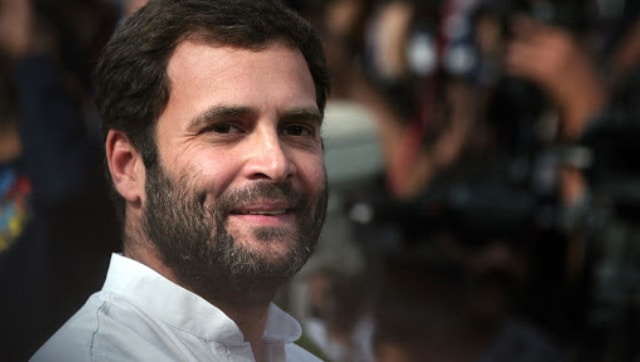 Politics
According to the state Congress leadership, Gandhi inquired about the seat-sharing deal between the two parties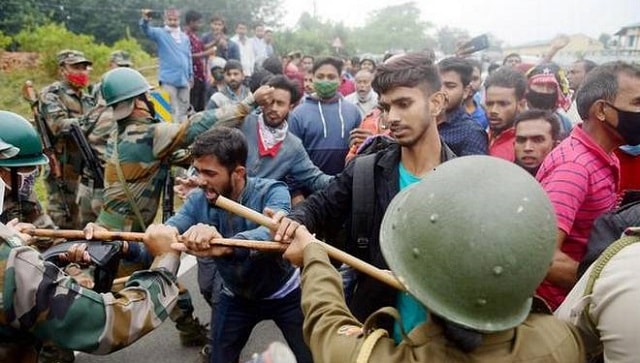 India
One person was killed and at least 23 injured when police opened fire at picketers who had blocked the Assam-Agartala National Highway on Saturday while protesting a plan to rehabilitate over 6,000 Brus in Kanchanpur sub-division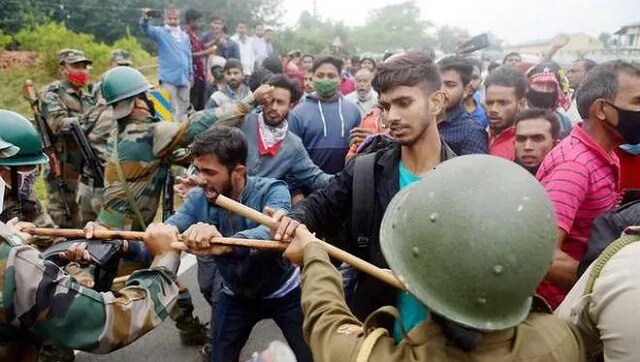 India
The violence threatens to reignite the Bru community's internal displacement crisis, which seemed to be heading towards a resolution.