After Bikram Singh Majithia, now Arvind Kejriwal apologises to Nitin Gadkari and Kapil Sibal to settle cases; Arun Jaitley next?
In a span of six years, Kejriwal and the Aam Aadmi Party leaders have accumulated a slew of court cases including several defamation suits.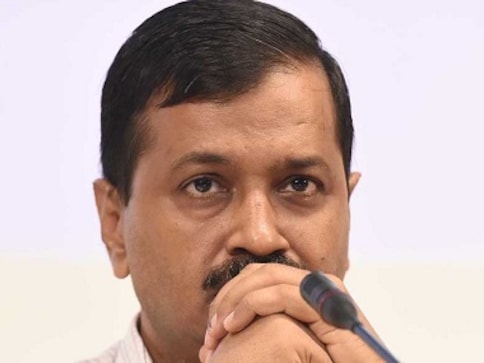 Delhi chief minister Arvind Kejriwal seems to have hit upon a strategy to deal with a slew of defamation cases from his political opponents: Walking back his comments.
After apologising to Shiromani Akali Dal leader Bikram Singh Majithia, Kejriwal has now apologised to BJP leader Nitin Gadkari and Congress leader Kapil Sibal, according to several media reports.
Word is that the AAP chief is now considering tendering an apology in other such cases as well, including to Union Finance Minister Arun Jaitley, who filed a Rs 10 crore criminal defamation suit against Kejriwal for accusing him of corruption during his 13-year tenure as the head of the main cricket administration body for Delhi.
After only a six-year political career, Kejriwal and other Aam Aadmi Party leaders are facing several court cases. Kejriwal alone is facing several civil and criminal defamation cases in Delhi, Varanasi, Amethi, Punjab, Assam, Maharashtra and Goa, and most of these cases require personal appearances.
After Kejriwal retracted his statement against Majithia, the former Punjab cabinet minister decided to drop his defamation suit, The Financial Express reported.
Both Gadkari and Sibal have accepted the apology and both leaders will submit applications in court to request withdrawal of the respective cases.
"Kejriwal Ji and Sisodia ji have accepted that the allegations they had put on me & my son in a press conference few yrs ago were baseless. They've apologised for the same today. He has apologised for what he did everything is forgotten now, we will move ahead," Sibal told ANI.
However, it is yet to be seen what view will the Delhi High Court take in the defamation case filed by Jaitley as it  has spent a considerable time hearing the fast tracked case, if Kejriwal indeed made an apology.
Gadkari sued Kejriwal for an alleged defamatory statement made in January 2013, for including his name in a list called "India's most corrupt" politicians. On a previous occasion, the court sked the two leaders to "bury the hatchet" and find an amicable solution but Kejriwal had refused to retract his statement, saying he had documents to back him up.
Majithia filed a defamation case against Kejriwal and Ashish Khetan in May 2015 after the AAP leaders alleged that the then Punjab minister was involved in the drug trade.
Kejriwal earlier apologised to Congress leader Kapil Sibal and his son Amit Sibal who he said benefited in a conflict of interest case, saying that Amit appeared in the court for Vodafone when his father was the communications minister.
The Delhi chief minister's apology to Majithia created a rift within the party. The AAP Punjab leaders termed Kejriwal's actions as  a "letdown".
AAP's Punjab unit chief Bhagwant Mann submitted his resignation, and senior leaders took to Twitter to vent their anger.
I fail to understand the timing of Kejrewal' apology when STF of PB has stated to the High Court today that there's substantial evidence to proceed against Bikram Majitha on the issue of drugs-khaira @ZeeNews @News18India @thetribunechd

— Sukhpal Singh Khaira (@SukhpalKhaira) March 15, 2018
Arvind kejriwal' apology to Bikram majithia in the defamation case on drugs is a let down to the people, especially the youth of punjab. We in punjab have not been taken into the loop. Our fight for punjab continues.#punjabdrugs — Kanwar Sandhu (@SandhuKanwar) March 15, 2018
If you stand for truth, facing defamation cases is a way of life. I am still facing defamation filed by punjab cable mafia. Will fight it to the end.#punjabdrugs

— Kanwar Sandhu (@SandhuKanwar) March 15, 2018
'Don't want to waste time and energy'
Meanwhile, the official party line is that the AAP leader doesn't want to waste his energy and resources on long-drawn defamation suits and is interested in settling the matter amicably. The AAP's Delhi unit said Kejriwal was facing dozens of civil and criminal cases related to defamation, putting hoardings or posters during election campaigns, violation of Section 144, public protests etc in Delhi and other parts of India such as Varanasi, Amethi, Punjab, Assam, Maharashtra, Goa and many other places.
"Most of these cases require personal appearance in court. These cases have been foisted by our political rivals to de-motivate us and keep our leadership busy in these legal matters. The decision to amicably sort out all such legal cases is a strategy as devised by the legal team of the party. The political cases in Delhi have been put on fast track forcing MLAs and Ministers to virtually attend cases on daily basis in courts at Delhi and other states," spokesperson of AAP's Delhi unit Saurabh Bharadwaj said.
AAP leader Atishi Marlena, wrote for Firstpost: "In tendering an apology to Bikram Majithia, and with indications that he would be doing the same in all defamation cases, is Arvind Kejriwal saying that he is no longer a political challenger and is part of status quo? Or is he making a decision not to get trapped into the politics of bullying-by-defamation that will drain his time, money and attention? While every political observer would have to decide this for themselves, Arvind Kejriwal seems to have made up his mind: that he will live to fight another day and to use his political energy to battle vested interests rather than caught into their trap of a draining politics of bullying-by-defamation."
With inputs from agencies
India
His remarks came after the ED launched fresh raids at about 40 locations across the country as part of a money laundering investigation into alleged irregularities in the now-scrapped Delhi Excise Policy 2021-22
Politics
A senior official said that the Okhla MLA has been called for questioning at 12 pm on Friday in connection with the case registered under the Prevention of Corruption Act in 2020
Politics
Raghav Chadha is a leader who is energetic, young, and passionate