Advani's sting, and the joys of India's guerrilla democracy
India is a guerrilla democracy where the law is to be followed only in the breach and where it suits us. Advani is not in breach of this societal approach.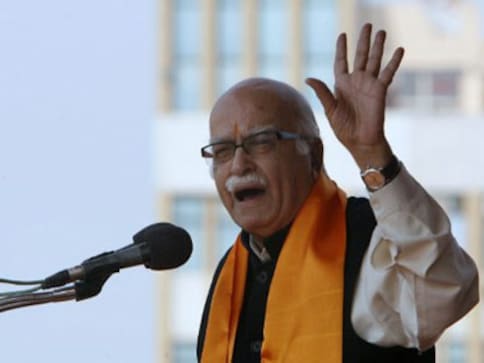 When Lal Krishna Advani went ballistic in parliament on Thursday by admitting to being in the know about the cash-for-votes sting operation, it brings home a very fundamental truth about ourselves: ours is not a democracy based on the rule of law, but a guerrilla democracy where each player sets his own goals, and plays by his own rules.
To prove that the Congress-led UPA was buying votes with cash, and also to embarrass the Manmohan Singh government on the morning of the 2008 trust vote, an 84-year-old Advani was willing to back a dubious sting operation that tested the edges of the law and create a scene in Parliament.
Surprisingly, the exposé on the BJP sting came from the original exponent of the strategy – Tehelka magazine – which started it all during the NDA regime. It was all very convenient, too – convenient for the Congress, that is. The Tehelka story on the BJP sting appeared just as WikiLeaks disclosed Satish Sharma's boast to a US diplomat that the Congress had loads of cash to buy its trust vote.
There is something wrong about stings (they border on the illegal), but our courts have taken a generous view in the name of public interest. In short, even our courts are willing to overlook the letter of the law when it comes to something they think is done for the right reasons. Thus Advani is on fairly sure ground that nothing will come of his own little sting.
The Advani sting is symptomatic of how we use democracy – not like a disciplined army by following rules and laws, but as guerrillas, who operate in the jungle, setting their own rules for survival in difficult terrain.
A guerrilla democracy can be defined as one where there is a collective willingness to let everyone do his thing according to his own conception of the law or truth, but almost no one is willing to follow specific rules and laws if it does not suit them or stands in the way of important change. Laws are followed only when they are convenient, and discarded when they turn out to be roadblocks.
When laws are broken and crimes committed, we like to make a song and dance about it, but are seldom willing to let punishment follow in full measure. This is why we are happy to put people in jail, but unwilling to secure their conviction through good detective work. If, by chance, we do get a conviction, we are not serious about implementing it. We are willing to shout about terrorism, but not keen on doing the hard work to ensure public safety. We are thus not only a guerrilla democracy, but also a lazy one.
This is why Indian legislatures – who, we were constantly reminded during the Anna fast, are the sole law-makers – want to pass resolutions to not implement the law. Whether it is the hanging of the killers of Rajiv Gandhi or Afzal Guru or Devinder Pal Singh Bhullar, our politicians are driven by short-term emotions.
Quite clearly, we are squeamish about punishing the guilty. This attitude is entirely in keeping with our caste system – which is part of our composite culture, accepted by all communities barring western-oriented intellectuals – and the concept of individual dharma. We don't want to take the law to its logical conclusion. We believe everybody can follow a separate law.
Here's a sampler of how individuals and even constitutional authorities are willing to sail close to the wind to do what they think is right or popular, but were never penalised for the wrongs they did. The examples are truly varied and unconnected except by the theme that they all tested the limits of the law – in letter and spirit – to achieve their ends.
This is most commonly observed in business. The late Dhirubhai Ambani pushed the law in every direction possible to build an empire that needed cheap capital (hence his constant dabbling in the equity markets, and conversion of non-convertible debentures to turn debt into equity).
He prodded the bureaucracy to give him low import duties when it suited him, and high ones when he had built his domestic capacities (polyester fibre, et al). When he wanted to enter mobile telephony, he got policy changed to allow him to enter the arena through wireless in local loop (WLL) technology, which meant he got to pay the lower licence fees of fixed telephony while operating mobile services.
Our entire cable TV and software revolutions were based on gross illegalities. Cables were tossed from trees to buildings to offer people cable TV without having to secure permissions from zillions of agencies. This still continues.
We are a software superpower because our people built their capabilities on pirated software – from Windows to every other piece of software we needed to learn the skills. It is only after we have become wealthy enough to buy software that we now pay for our Windows and MS Office.
Even our scams tumble out because of illegalities and institutions stepping out of their areas of competence and jurisdiction.
Continues on the next page

The 2G scam surfaced because the Comptroller and Auditor General (CAG) made a fuss about it – prompting government to warn that it should not step into the area of policy. The illegal leaking of the Radia tapes acted as another spur in this case.
The Competition Commission gets into the consumer court's turf to nail DLF for unfair practices with home buyers. This is sure to be challenged, but then, when it comes to the truth, a little over-stepping of jurisdictions will be applauded in our society. If the consumer courts can't flag off DLF's violations, someone else will.
Anna Hazare has sought to fight corruption by setting conditions for Parliament to pass a law. Our intellectuals went apoplectic. But Anna achieved a part of his goals by emotional blackmail and driving a coach-and-four over the law.
Our courts, too, are not beyond tweaking their approaches, when required. If not one person in the 2G scam has got bail so far — a right given to most white collar criminals — this has to do with the realisation that the people want retribution, never mind the evidence and the need to prove it all in court.
Keeping suspects in jail long enough is something that goes down well with us. If they come out of it without being convicted, it will further breed our cynicism. But the public anger would, by then, have dissipated. A full conviction may not be required.
Another facet of our unlawful democracy is draconian law. From the Armed Forces Special Powers Act (to suppress narrow regionalism), or laws to combat dowry or domestic violence or to protect SCs/STs, each one of them is violative of the basic principles of human rights. They allow for arbitrary arrests without proof, based on mere suspicion.
The Jan Lokpal Bill, if passed the way Team Anna wants it, will also be draconian, but then that is what Indians seem to want now. Weak laws don't' seem to work in India, since our implementation is even weaker. And we anyway don't respect the law. Only tough laws, with ample scope for abuse, have worked better, never mind the collateral damage.
Similarly, our democracy is protected by an authoritarian party structure. Barring the BJP and the Left, every other party is run by one individual or family or cabal. Sonia Gandhi, J Jayalalithaa, Mamata Banerjee, Mayawati, Sharad Pawar, Naveen Patnaik, Deve Gowda, Mulayam Singh, and Lalu Prasad are obvious examples of one-person or one-family parties, but they all consider themselves democrats.
A guerrilla democracy is a passing phase in our evolution towards full democracy. It is the stage where the enforcement of broader rights – of long-suppressed communities like Dalits, or women or whoever – depends on the suppression of regular laws.
The late Samuel Huntington, author of The Clash of Civilisations, said big change in any society requires the concentration of power. The whole of East Asia became wealthy and broke the back of poverty by being authoritarian – of which China is only the latest example.
The Indian way of bringing about change is to have laws that operate differently for different people. This way it allows the powerful – powerful voting blocks, or powerful moneyed interests – to tweak the law to bring about change bit by bit.
This is why we are a flawed, guerrilla democracy.
Business
Forbes Global 2000 ranks the largest companies in the world using four metrics: sales, profits, assets and market value
Sports
India's first Olympic Values Education Programme launched in Odisha today ahead of the upcoming IOC 2023 session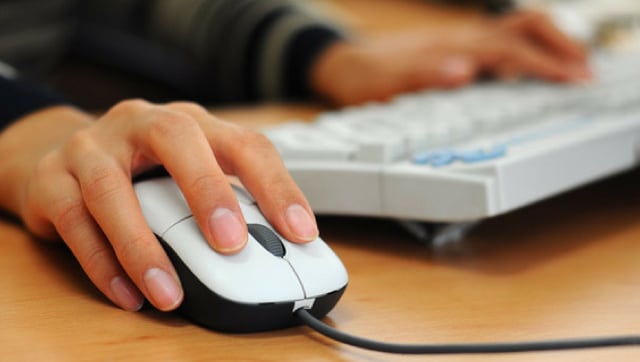 Education
Candidates who are shortlisted after the interview will be required to appear for document verification round