Advani's rally in Delhi: Who's afraid of the M-word?
Lal Krishna Advani, the patriarch of the BJP had descended from the Great Sulk to give his blessing to the 2014 campaign. But was he going to take the name of Narendra Modi?
Will he? Won't he? Will he? Won't he?
As in will he take the name of Narendra Modi? Or won't he?
Lal Krishna Advani, the patriarch of the BJP had descended from the Great Sulk to give his blessing to the 2014 campaign. But his first big speech in Delhi on Friday evening at the Bada Toota Chowk in Sadar Bazar in Chandni had his audience on tenterhooks.
Advani decided to take them down memory lane. 1947. 1951. 1984. Oh that exciting moment when the Delhi Municipal Corporation was being formed in 1957. And remember that book he wrote A Tale of Two Emergencies? And so many illustrious names were popping into his head. Names that to most of his audience were just names of streets and parks. Mahatma Gandhi. Deen Dayal Upadhyay. Dr. Shyama Prasad Mukherjee. Vivekananda.Nanaji Deshmukh. Atal Behari Vajpayee. The Chandni candidate Dr. Harsh Vardhan, the polio-slayer. Swami Dayanand who he reminded his audience was born "like Gandhiji in Gujarat."
Just like someone else. Like the man on the poster behind him.
Finally Advani time-traveled to 2014. "I hope we will have a government that can say it took a big step towards eradicating poverty," he said. A BJP government. A BJP government with a stable majority.
But led by whom?
Then at the very very end L. K. Advani said just as Dr. Harsh Vardhan had helped free India from polio, he hoped that under the leadership of Narendrabhai Modi, a BJP government would free India from corruption and ignorance. Bharat Mata ki Jai.
The crowd exhaled and erupted into applause.
"At least Modi ke naam se baat khatam hui (At least the speech ended on Modi's name)" said Rajendra Sancheti standing in the aisle, watching the speech. "I think he brought up all those other names to compare them to Modi."
Whether Advani was prolonging the tension or just building up to Modi is anyone's guess. But while the party was fulsome in its praise for its "maarg darshak" his history lesson evoked a response that was more polite than passionate.
"I am illiterate what do I know?" said Kamla. "He is just our party's pradhan. So it was very good." "I didn't even know our 1951 history," said Sancheti. "So I found it interesting." The women from Majnu Tila did not even get a chance to make up their minds. After giggling over film star Arjun Bhatia on stage and debating what film of his they might have seen, they departed en masse even before Advani started speaking. "Majnu Tila is far away," said one lady. "We have to get home before dinner." "Anyway who pays attention to history nowadays?" said Abdul Hamid whose shoe shop overlooks the chowk.
In that sense Advani felt like a lonely figure reminding his party not just of past glory but past tribulations and trials by fire – the keeper of its memory. He talked about the days when they had won only two seats. About how the party was almost routed in 1984 in the sympathy wave after Indira Gandhi's assassination. "I remember telling people then it was not a Lok Sabha election but a shok sabha (condolence meeting) election."
But for a party that feels like it can almost taste power, a party whose sights have been set on 300 seats by its ambitious prime minister-in-waiting, these are not memories it wants to dwell on anymore.
"Oh Modi is not coming?" said one disappointed late-comer as Advani was talking.
The BJP just wanted Advani to flag off the vijay yatra with good grace. "He is our elder," said Manish Gupta. "That he has come in such a congested area to bless us is enough."
A couple of days ago Kapil Sibal had come through this area complete with rose petals, a two horse carriage and fireworks. "But he just waved his hand and went," scoffed shopkeeper Sandeep Singhal. "At least Advani gave a speech."
The speech was part homily, part history lesson, part memoir. But the whole event was also a challenge. A young boy from the madrasah at the corner wandered through the aisles much to the delight of photographers anxious to capture the madrasah student at the BJP jansabha. The high percentage of Muslims in the area is what Sibal is counting on to propel him to victory. The Shahi Imam has already exhorted Muslims to vote for the Congress.
"Doesn't that make Congress the communal party?" said Gupta.
"What face does the Shahi Imam have to say despite all this corruption vote for the Congress," bristled the BJP's Mohammad Shoaib Chaudhry. "The Congress highlights one riot in Gujarat 12 years ago. What about Moradabad, Bhiwandi, Bhagalpur in the Congress zamaney? The Congress has just make bewakoofs (fools) of Musalmans."
That's why the BJP is banking on Dr. Harsh Vardhan, a man with a clean and respected reputation. He took pains to recount nostalgic stories of growing up near Turkman gate, of the Muslim friends with who he flew kites in Ram Lila Maidan as a boy. He alleged that when he was a televison anchor, Ashutosh, his AAP rival would be too quick to link any small explosion anywhere with "Islamic terrorists".
"The BJP needed him for this job," said Gupta. "He is clean-cut and liked by all including Muslims. He can win this seat."
While all the talk of Hindu Muslims working together and development for all sounds good, shoe seller Abdul Hamid remained unconvinced. "Talking is fine, let me see what they do about it, karkey toh dikhayen. But it was a good speech."
But the greatest cheers of the night did not come for either L. K. Advani, the star speaker or Dr. Harsh Vardhan, the candidate he praised so copiously. It came from one of the warm-up acts, a Muslim scholar who opened his speech with Arabic to the bafflement of most of the audience. But then right at the end he got to the crux of the matter.
"They tell us be scared of Modi. Modi is coming. But we Musalmans of Hindustan only fear Allah and noone else."
That drew the truly heartfelt applause of the evening.
Find latest and upcoming tech gadgets online on Tech2 Gadgets. Get technology news, gadgets reviews & ratings. Popular gadgets including laptop, tablet and mobile specifications, features, prices, comparison.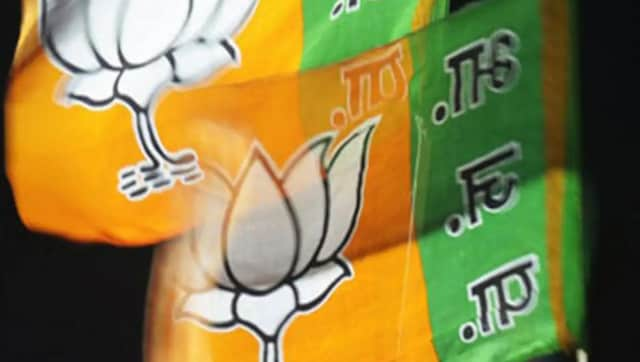 Politics
AK Sharma, a 1988 batch officer from Mau district in Uttar Pradesh, is considered close to Prime Minister Narendra Modi and had worked with him in Gujarat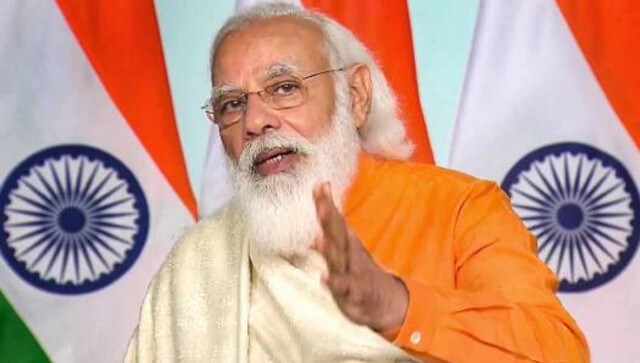 India
Aimed at boosting tourism in the region, the trains will connect Kevadia to Varanasi, Dadar, Ahmedabad, Hazrat Nizamuddin, Rewa, Chennai, and Pratapnagar
India
The pilot issued an apology saying his tweets 'may have hurt sentiments'. A GoAir spokesperson said the airline has a zero tolerance policy on such matters