Adarsh Shastri to Manish Sisodia: Meet the leaders who could form AAP's new cabinet
From Manish Sisodia to Adarsh Shastri, here are the details of the AAP leaders who are likely to be a part of the Kejriwal cabinet in Delhi.
After its landslide victory in the Delhi polls, AAP is all set to form its second Delhi government, with the oath-taking ceremony set to take place on Saturday.
Reports about whichAAP leaders are likely to be included in the Kejriwal cabinet have already come out, with controversial former ministers Somnath Bharti and Rakhi Birla reportedly kept out of the cabinet this time.
With preparations afoot for Kejriwal's swearing-in ceremony on Saturday, here are the details of some of the prominent AAP MLAs likely to be included in the Delhi cabinet:
Manish Sisodia: The 43-year-old MLA from Patparganj is likely to be the Deputy Chief Minister of Delhi. He had worked as a journalist with Zee News for eight years and previously was with All India Radio . He later quit journalism to participate in the agitation for the Right To Information, says PTI. Sisodia was also one of the founding members of the Janlokpal agitation in 2011 and part of the team which chalked out its first draft.
When Anna Hazare was arrested and sent to jail during the agitation, he too was sent to prison. Sisodia held the portfolios of Education, PWD, Urban Development and Local Bodies in the 49-day AAP government which resigned on 14 February last year over the Lokpal issue. In early 2014, Sisodia sparked controversy when corruption allegations were made against him, in which he allegedly diverted foreign funds meant for his NGO Kabir for personal use.
Satyendra Jain: 50-year-old Shakurbasti MLA Satyendra Kumar Jain is an architect by profession and has been associated with Kejriwal since the IAC days. A former Health minister, he is likely to retain his portfolio in the Kejriwal cabinet, said PTI.
Jain had quit his job with the Central Public Works Department (CPWD) after disgruntlement with the prevailing corruption in the Department and turned to politics. A well known social worker, he helped Chitrakoot-based social organisation Drishti, working for visually impaired girls, with the construction of the organisation's building.
Adarsh Shastri: Grandson of Lal Bahadur Shastri and Dwarka MLA, Adarsh Shastri is a former Apple executive who left his job to join the AAP. His father Anil Shastri is a Congress leader. Shastri, who was the party's Lok Sabha candidate from Allahabad, is one of the leading strategists and brains behind formulating the party manifesto and funding, according to PTI. He also led AAP's 'Delhi Dialogue' along with other party leaders. The AAP website describes Shastri as "the most perfect person to design Delhi."
Saurabh Bhardwaj: An engineer by profession, Saurabh Bhardwaj had pulled off an upset in the high-profile Greater Kailash constituency in the 2013 Delhi polls by defeating the Rakesh Kumar Gullaiya, the son of an important state leader. He won the 2015 Delhi polls from the same constituency. It was the rape of a poor girl that shook Bhardwaj and he decided to fight for justice for the people. The AAP website also said that he worked to help blind, poor students and the old. However, PTI reported that he might not be included in the cabinet this time, even though other reports said he is likely to be a minister.
Gopal Rai: Babarpur MLA Gopal Rai is a founder member and senior leader of the AAP who has been associated with Kejriwal since its India Against Corruption (IAC) days. He started his career as a student's leader, according to PTI. Known to be an organisation man, he is also a member of Political Affairs Committee — the apex decision making body — of the party. Rai had landed himself in a controversy in May, 2014, when he had said that AAP may extend issue based support to a Third Front government. But the party had swiftly distanced itself saying there was "no question" of it backing "any front".
Asim Ahmed Khan: Matia Mahal assembly constituency saw AAP candidate Asim Ahmed Khan defeating Congress' Shoaib Iqbal, who represented the seat consecutively five times. Khan defeated Iqbal by 26,096 votes, PTI had reported. According to AAP website, the 38-year-old graduate "has been part of many social activities in various fields like education, heath, culture etc."
Apart from these AAP leaders, Tri Nagar MLA Jitendra Kumar Sultanpur MLA Sandeep Kumar are lawyers by profession who have been with the AAP since its inception. One of them is likely to be given charge of the law ministry in the cabinet, according to reports.
(With inputs from PTI)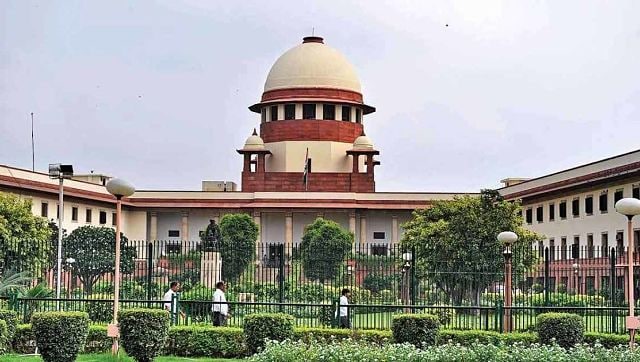 India
A Supreme Court Bench, comprising Justices DY Chandrachud, L Nageswara Rao and S Ravindra Bhat, also said that if any action is taken against such posts by citizens in distress, it will be treated as contempt of court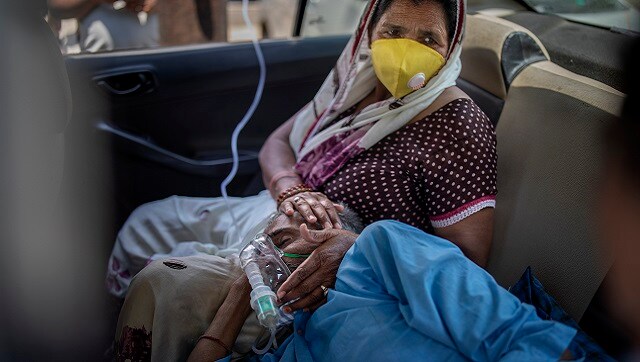 India
West Bengal and Uttar Pradesh reported their highest single-day spike in cases for the third consecutive day on Saturday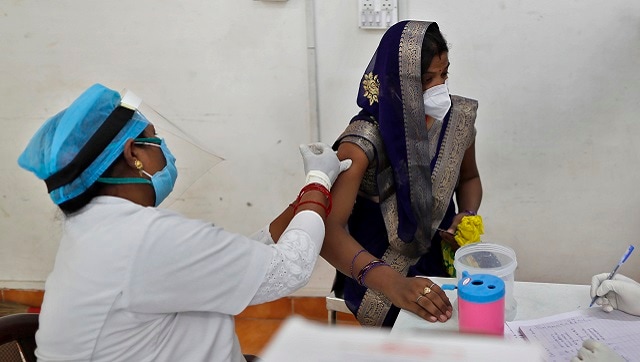 India
The vaccination drive failed to take off in Delhi, West Bengal, Assam, and Karnataka on Saturday while Odisha organized a symbolic inoculation drive