Acceptance of BJP among Muslims has increased, claims Assam BJP chief
In a freewheeling chat with Firstpost, Assam BJP chief Siddhartha Bhattacharya, who took over as state president in August 2014, talks about the challenges and opportunities for the party in the state.
For a person who has the responsibility of steering the BJP in the Assam assembly polls barely a year away, Siddhartha Bhattacharya is an unassuming personality.
Making a modest beginning in his political career with the BJP a couple of decades back as a polling agent - at a time when the BJP was irrelevant to Assam - Bhattacharya may be a key player in the state if the BJP wins the election and succeeds in forming a government in Assam for the first time. In a freewheeling chat with Firstpost, Bhattacharya, who took over as state president in August 2014, talks about the challenges and opportunities for the party in Assam. Edited excerpts:
Have you achieved the membership target of 25 lakh for the BJP in Assam?
In the last membership drive we had conducted in 2011, we could register around 2.5 lakh members. But in the Lok Sabha elections of 2014, around 55 lakh people voted for us. Out of the 55 lakh people who had supported the BJP, we wanted to increase the base of BJP in Assam by going in for a massive enrolment drive. We had undertaken an enrolment drive through the missed call approach and through mobile applications. Till now we have crossed 19 lakh. Our target is 25 lakh.
There is another aspect to that. There are two stages to the membership process. First is to give a missed call and subsequently a form has to be filled up with your personal details and SMS it to a particular server. Lots of people have undertaken the first part of giving a missed call but they have not undertaken the second part, that is SMS-ing their personal details to the server. If we take the number of the people who have SMS-ed us then it is around 19 lakh now.
There is also a large segment, something around three lakh people, who have given us a missed call but who haven't subsequently sent in their personal details. So we are more or less confident that we will be able to achieve the target of 25 lakh till 31 March.
Is there any other membership target ahead of the Assam Assembly polls in 2016?
As you know, Assam has around 24,000 booths and we have now enhanced our positions in polling stations. We have registered members in around 23,000 booths - which is over 90 percent of the total number. We are quite confident that by the time elections are held we will have enough booth committees of committed workers who are registered with the BJP as party members. Our target is to have a booth committee of 20 members in each polling station.
What do you think is the biggest challenge for the BJP in the coming polls? Your views on Congress and AGP.
I always believe that I cannot take my opponents lightly. I take all my political opponents very seriously. We have been studying the way they (Congress and AGP) operate. We have been carefully noting the way they conduct their business and accordingly we are finalising a plan of motivating workers up to the booth level. In Assam, more in metro areas, the polling percentage is very less. We have to enthuse the people to come out and vote. We are confident that we will be able garner votes throughout Assam.
The Assam BJP has often been riddled with factionalism. Pradyut Bora is the latest individual who has quit the party alleging that the Centre is not keeping the promises it made to the state. Are people not happy with your leadership? What are you doing to keep your folk united?
It is not a question of the party remaining united or otherwise. Individuals have their own ambitions in a political party, like in any other organisation. Personal ambitions often drive people to certain actions. It is quite natural. So many people have joined us in thousands - including eminent persons from all walks of life, actors, singers, lawyers, teachers, students. Definitely one or two individuals have their priorities, have their own personal ambitions, and are guided by them. I give them my best wishes. They were our colleagues and I have nothing against them.
What is your position on Congress rebel leader Himanta Biswa Sarma? There are indications that he will join the BJP soon. But your party cadres are wary of Sarma joining the BJP. How will the BJP benefit from a person who is under the CBI scanner, assuming he joins the BJP?
In BJP we believe in collective leadership. We are not an individuals-driven party. With a membership base of around 20 lakh now we have a substantial following. We have our own workers who are capable of taking up the responsibilities of managing the party. Individuals do play a very important role but for the BJP in Assam, individual-based political activity is not welcome.
Will young Congress MLAs and Youth Congress leaders loyal to Sarma also join the BJP? How are you going to control this largely unruly group?
I will see to that when they join. Now it's more or less speculative. And the speculation is going on more in the media than in political circles. If they come to the party, first they have to accept the ideology of the BJP. We have our own policies and our own way of working. And anybody who accepts the BJP's ideology, philosophy and policies is welcome.
Are you going to project Union Minister Sarbananda Sonowal as chief ministerial candidate? Feelers have also been sent out by Guwahati MP Bijoya Chakraborty.
In BJP, you might have noted that we have never projected a leader. In Maharashtra, we never projected a leader; in Haryana, we never projected a leader. The only time we projected a chief ministerial candidate was in Delhi - and to disastrous effect. So in BJP the leadership question is decided by the elected members and not prior to that. We will cross the bridge and then think what to do next.
What if you are being offered the chief ministerial candidature? Will you accept it?
There is no question of me being offered. I have started my political career in the BJP from the grassroots. The first time I had taken up political responsibility was as a polling agent. That is the lowest post in a political organisation. And from there I have come up. I have been a co-convener of the national legal cell of BJP as well. So any responsibility that has been given to me by the party leadership or by my workers I have always accepted it. Challenges I enjoy.
Very recently many Bodoland People's Front (BPF) leaders joined the BJP. What is your strategy in the Bodoland areas? Are you looking to break the BPF?
We are not trying to break any party. We don't believe in that (breaking up any party). We believe that any Indian citizen who believes in the ideology we profess, who believes in the policies we adopt for the party and society, is  welcome. And lots of people have joined the BJP now. People from BPF, and people from other political groups in Bodoland, have also joined BJP. In Bodoland, till recently we had adopted a policy of aloofness. We had not actively involved ourselves in the day-to-day politics of Bodoland. We had left Bodoland to the local groups. But after so many years, almost about 12 years now, we feel that this policy hasn't worked for the betterment of society even though we had given lots of leeway to local political groups. There is lots to be done in Bodoland. The developmental funds that have gone to the Bodoland administration have not been utilised properly. There has been lots of corruption. So in that context we feel we have role to play in Bodoland. That's why we intend to be politically active in Bodoland.
There is a strong pro-Bodo and anti-Bodo sentiment in Bodoland. How are you going to maintain the equilibrium?
Bodoland is almost like a mini-India. If you look at the population composition of Bodoland, you will see that almost all groups, whether represented linguistically or ethnically or by religion, inhabit the area. That being the case, there has to be equal development for all communities. Bodoland was created to meet Bodo aspirations even though the community itself constitutes only 40 percent of the total population of Bodoland. I am of the opinion that all Indian citizens have an equal right to development. They also have equal right to political freedom and to voice their opinions. For all-round development, all communities have to work and evolve together. Otherwise Bodoland will always remain a difficult and problematic area.
What are your chances of winning in the minority-dominated belts? Badruddin Ajmal's All India United Democratic Front (AIUDF) will be a tough opponent. The minority community is still not too comfortable with the BJP.
When you say minority you probably mean Muslims. There are two types of Muslims - one is the Assamese-speaking Muslim and the other group is people who have migrated from areas which were earlier East Pakistan and subsequently Bangladesh. We had some following among Assamese-speaking Muslims. But we haven't been able to penetrate Bengali-speaking Muslims. But times have changed. I find that there is lots of acceptance of BJP among all sections of Muslims now. That is very welcome sign for us. We are assuring the Muslim community that they have equal rights as Indian citizens. They also have an equal right to a share of development. We intend to win their trust. We hope to do well this time.
What is your stand on illegal migration? The resolve that Prime Minister Narendra Modi had shown prior to the Lok Sabha polls is dying.
Well, we have a Constitution. The Indian Constitution is very clear. We have a Citizenship Act, which is also very clear. We also have so many other laws which clearly state that anybody coming illegally to India is not permitted to stay in India. This kind of unabated illegal migration purely for economic reasons is not tolerated anywhere in the world and definitely not in India.
Have you thought about possible allies in the next Assembly election?
We are quite confident that BJP will be able to fight the elections on its own.
How many seats you think the BJP can realistically hope to win in the next Assam Assembly polls?
Well, if you are referring to our Mission 84, Assam has an 126-member assembly. And if any political party intends to get two-thirds of it, it comes down to the number 84. So our target is to get two-thirds majority in the Assam assembly. We have done our studies. In the last election, there were at least 60 constituencies where we had the first position. There are also around 28 constituencies where we were in second position and the margin of loss was less than 10,000. Today, people's acceptance of BJP has increased. There is no substitute for hard work in politics. My cadres have been doing very hard work and that hard work has translated into some wins which were considered impossible earlier. Hopefully we will be able to achieve our target.
Find latest and upcoming tech gadgets online on Tech2 Gadgets. Get technology news, gadgets reviews & ratings. Popular gadgets including laptop, tablet and mobile specifications, features, prices, comparison.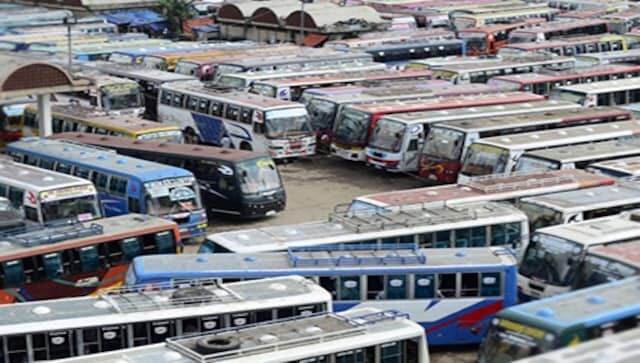 India
The bandh was called to demand implementation of a welfare scheme for motor transport workers, apart from highlighting the harrassment of drivers and owners of taxis, buses and autos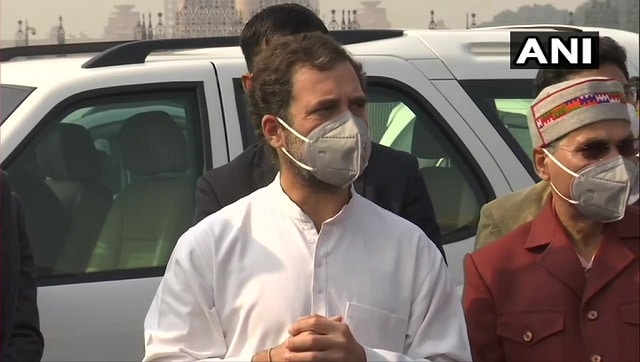 Politics
The BJP chief had earlier posed a series of questions to Rahul while accusing the Congress MP of "provoking and misleading" farmers over the recent farm laws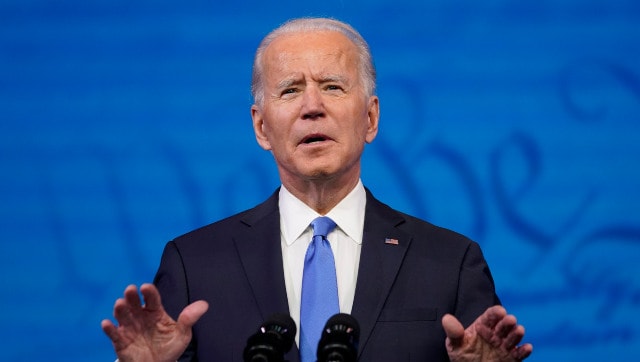 World
Biden will ask the Department of Education to extend the existing pause on student loan repayments for Americans with federal student loans, and will and re-join the Paris Agreement, Ron Klein said