Agli baar, Nitish sarkar? Bihar CM could be a contender for PM's post in 2019
The footsteps of India's future politics were heard in Patna. Narendra Modi better be wary: Nitish Kumar, just as day comes after night, is coming for him.
The footsteps of India's future politics were heard on the roads of Patna on Sunday.
Soon after the results were announced, a group of women gathered in front of TV cameras lined up outside party offices on Beer Chand Patel Road and began shouting: Ab ki baar, Nitish Kumar. A few yards away, another group was shouting: BJP Bihar haari hai, ab Delhi ki baari hai.
In the mind space of Biharis, and perhaps many Indians, the battle lines for 2019 have already started emerging. Narendra Modi better be wary: Nitish Kumar, just as day comes after night, is coming for him.
Much of the credit for raising Nitish Kumar's political profile must go to Modi himself. By campaigning vigorously in Bihar, the Prime Minister gifted Nitish Kumar the opportunity of being seen as an equal, an adversary so formidable that it required Modi to gird his loin and jump into the akhara of Bihar. On hindsight, the BJP might be kicking its reluctance to pit SuMo, the mild-mannered, local heavyweight Sushil Modi, against Nitish Kumar.
Now that the deed is done, and Nitish Kumar's ascent on the national political stage appears to be a fait-accompli. Unless he self-destructs in Bihar or turns out to be a pretender like Arvind Kejriwal, the Bihar CM will be the contender for the job of India's PM.
Nitish Kumar is starting with the advantage Modi had when he won Gujarat in 2012: the aura of an winner, development messiah and, most importantly, the man capable of taking down the establishment. With three successive victories and BJP's scalp in his bag, Nitish Kumar is almost reliving Modi's 2014 script.
Nitish is also a fascinating contrast against Modi and thus a tempting alternative. He represents the very idea that supporters of Modi seem to ridicule: secularism, socialism and politics of consensus. The basis of his politics can be easily summed up in one line that Nitish Kumar himself offered a few years ago, "Yeh India hai. Yahan topi bhi pehen ni parti hai aur tilak bhi lagana parta hai." His political ethos will automatically turn Nitish Kumar into an automatic choice for the constituency that is uncomfortable with the politics of the BJP under Modi.
Nitish Kumar's development model, now that it has Bihar's imprimatur, will also be a big challenge for Modi because of its different theme. Modi believes in delightful slogans, crafty alliterations that sell the idea of an India powered by aggressive corporate investments, big-ticket projects and foreign investments.
Nitish Kumar, on the other extreme, believes in understated small initiatives, minor but gradual improvements on the grassroot level, state's intervention and investments in the social sector. He believes in the idea of reaching out directly to the last man, against Modi's belief that fruits of his development model will automatically trickle down to the intended beneficiaries.
Just one example underlines the contrast. While Modi talked about bullet trains in his 2014 election campaign, Nitish Kumar focussed on the success of his scheme for giving bicycles to students so that they could go to schools. The bicycle vs bullet train debate would be a fascinating battle of ideas.
There are then the contrasts in personalities. Modi is aggressive; he loves to speak to large crowds in a language that is a mix of bravado, bluster, motivational talk and rhetoric that inspires the devout but intimidates the sceptic. Nitish Kumar is more at home conversing with a small audience, speaking in a soft, gentle voice like a panchayat elder sitting in a village chaupal that engages the follower but bores the disinterested. So, if Modi were born for Madison Gardenesque rock star events, Nitish Kumar is the perfect person for chai pe charcha.
This doesn't mean Nitish Kumar has it made. His biggest weakness would be the very foundation of his rising stature: the burden of expectations. From now on, Nitish Kumar would be under India's close scrutiny, every step he takes, every move he makes, people would be watching him. One misstep, one wrong soundbyte and Nitish Kumar would pay a huge price.
The compromises he makes with Lalu Prasad Yadav in Bihar to keep both his government and ambition intact would also define his future. If he is seen as too malleable, appears willing to bend and crawl to keep his ally in good humour or allows Bihar to slip into what many of his voters remember as jungle raj, Nitish Kumar would never progress beyond Patliputra.
There are, of course, the other challenges: getting support of other regional leaders, keeping the Congress by his side and stitching alliances that would give him a shot at Lok Sabha seats outside Bihar.
Be that as it may, the battle in the minds of Indians between the idea of Modi and the philosophy of Nitish Kumar has begun.
India
In its statement, the Prime Minister's Office said e-RUPI is a cashless and contactless instrument for digital payment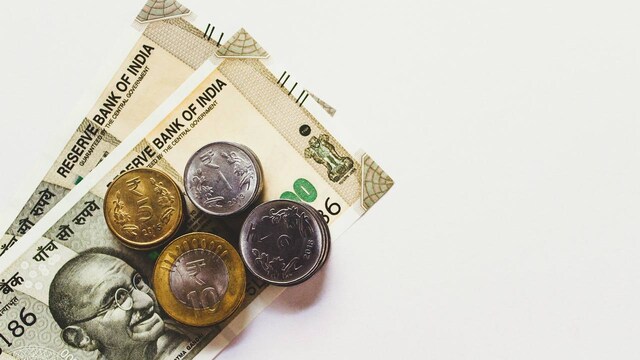 News & Analysis
Banks including SBI, HDFC, Axis, Punjab National Bank, ICICI Bank and more are live with the e-RUPI digital payment solution.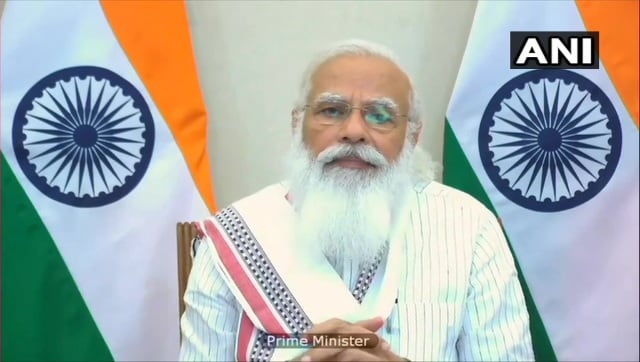 India
The prime minister also said that the e-RUPI is an example of how India is moving forward and connecting people in the 21st century with the help of advanced technology