AAP's Delhi dharna: Is it fair to call Kejriwal an anarchist?
Everyone except the leaders of the Aam Aadmi Party (AAP) insist that he was indeed an anarchist. One television anchor even fished out a dictionary and read out the meaning.
Politicians often accuse media of distorting something they said by putting it out of context, or plainly denying what they said, even if it had been caught on news cameras. Right now, the buzzword across television channels and newspaper headlines is that Arvind Kejriwal is an "anarchist". This time the media are in the wrong.
Everyone except the leaders of the Aam Aadmi Party (AAP) insist that he was indeed an anarchist. One television anchor even fished out a dictionary and read out the meaning. Kiran Bedi pulled out The Roget's Thesaurus to drive home the same fact. It was the quad erat demonstradum – QED - moment. Because he himself had said it.
That is utterly unfair to Kejriwal. Those who heard him on television soon after he started his dharna was something else. He said in Hindi, Log kehta hain my anarchist hoon; chalo maan leta hoon my anarchist hoon. Only The Indian Express seems to have caught the essence and quoted him : "If people call me an anarchist, then I am an anarchist".
He did not proclaim what he was.
But the A-word is guiding the public discourse as well as determined the focal point of news coverage though what he had actually said, and I watched him live say was something different. It was in the manner of saying "if you insist, so be it", in a resigned way in which arguments are sought to be ended.  In this case, it only fuelled it further. A smart agitationist, he has started to capitalise on it.
It suits him to play that role with enthusiasm and hold the established parties – the Congress leading the UPA-II and the BJP aspiring to form a government – to ransom. Now he has said that "lakhs would flood the Rajpath" despite the schedule for the Republic Day, the Army's dress rehearsals for which would start from tomorrow.
This has put everyone in a pickle. You cannot expect anything less than that from an anarchist. Anarchy is explained as "absence of any form of political authority, political disorder and confusion, and an absence of any cohesive principle, such as a common standard or purpose". Kejriwal is up to everything contrary to it.
That he slept in the open on the street in biting cold despite being a chief minister at once brought weight to his agitation which needn't have been initiated had police officials been suspended by an administration other than what he controls – the Centre. That single gesture at once makes him part of the crowd again and expanded the logic. "They say this is anarchic, but it is what a democracy is all about" - where people demand what is justly theirs.
He is emphasising the participatory nature of democracy, the hallmark of his public-sourced party. Shiv Viswsnathan, who describes himself as a social science nomad, had this to say," He is hyphenating protest, participation, and empowerment, and, as an experiment, its first symptoms are often disorder". Anarchy "brings out the Victorian in our media and a certain piety in our politicians".
The latter, that is entrenched politicians, he argues, feeling "superior", have brought out their "false opposition" which Kejriwal "is trying to break". In all likelihood, the Centre may break him on the pretext of law and order, which would be "an ironic travesty of democracy". The present face-off is between the earlier smug and now agitated – or nervous? – governors and the governed who have rediscovered power.
Raman Narayan, a lawyer now in Coimbatore, has written in Law Quest, Mumbai University's law department's journal to a "congruity of the source of the authority" of the Indian Constitution – "We, the people" – and the object, a government of the people for the people. "Despite this laudable principle, there is a widening gap between the governors and the governors".
He cites what the commission to review the Constitution brought out. Governments and their processes resist the "fundamental article of democracy" and it amounted to a "breach of the constitutional faith" from which flow all the institutional ills. The "foremost need was to place the citizens at the centrestage and demonstrate this prioritisation in all manifestations of governance."
In this context, it is not Delhi which has been besieged by Kejriwal and the AAP but anger of people at having been besieged for too long. It is now a bid to "cap the tyranny".
Therefore, when established parties talk about how coming to the streets instead of "governing", it exposes a vile wile. They are talking of not creating public ripples on even crucial issues that concern public issues on a larger canvas but keep them hidden by slow movement of files and use of subterfuges. Since these are on a case-by-case basis, everyone is expected to remain quiet in such a process.
He is jeered for his ways and asked to get back to governing. It is as if governing is keeping the offices open and little besides. The demand that officers be suspended comes from the fact that Delhi is seen as being ruled by the Delhi State when the police force is actually in the tutelage of the Centre. Congress and its predecessor governments had sought its transfer to the state but Kejriwal now wants it done here and now.
The homilies to Kejriwal to "go govern" also betray the misunderstanding of those who are governors of what constitutes governing. Governing, in the newer context, is fair and equitable conduct of those who reign but are amenable to be reined in when needed. The face-off is one of such public actions to rein in the authorities. Here corruption and insensitivity are sought to be bridled.
Since it cannot be done by moving files, people are asked to move to the streets. So, with the essential qualifier, if that is anarchy, so be it.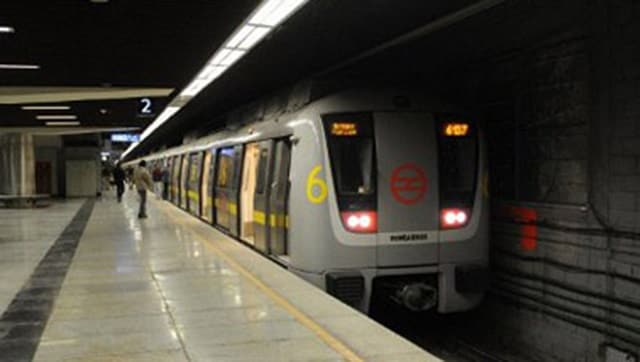 India
Delhi Metro operations were fully suspended since 20 May in view of the COVID-19 lockdown, which was first imposed on 19 April and successively extended by the govt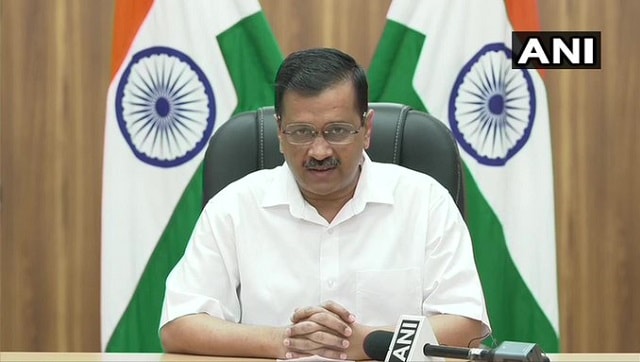 India
The Delhi CM further said that the scheme should be implemented across the country in view of the COVID-19 situation
India
Last week, Patel wrote to Kejriwal, alleging that the National Flag seen behind him during his press briefings appeared to be in violation of the flag code