Arvind Kejriwal sacks Sandeep Kumar: How AAP betrayed blessings and poll promises
Three bad apples in less than 18 months is indeed an alarming sample for Kejriwal's lot.
India has a long list of politicians who lost their Cabinet berths after losing an election. But, AAP's Sandeep Kumar would go down in record books as the first minister to get kicked out of a ministry because of something that just rhymes with, er, election.
On Wednesday night, he was sacked by Delhi Chief Minister Arvind Kejriwal just before the media started playing tapes, of Kumar's alleged escapades in a house that looked like his hunting ground, on loop.
In a CD sent anonymously to media houses, Kumar, minister of women and child welfare, allegedly figures with two different women. In one of them — a nine-minute video — he is seen in an "objectionable" position with a woman, whom he later advises to meet him "only after 9 pm" and never in public. The CD also contained still pictures allegedly showing Kumar with another woman in varying degrees of proximity.
Allegedly, instead of helping women in need, a job mandated by his ministry, Kumar was helping himself to women to satiate his needs.
Making a virtue out of necessity, AAP claimed that it had set high standards of probity in public life by taking quick action against Kumar. "AAP is a party of ideals. AAP has a zero tolerance policy towards corruption, scandals," deputy chief minister Manish Sisodia said. "Ministers found taking bribes were removed immediately as soon as it was found. Action will be taken swiftly against any member irrespective of status or position," he told the media.
Sisodia's hypocrisy would have sounded more comic had he not been competing with the sacked minister, a self-proclaimed patni-vrata aam aadmi.
In a speech that went viral last year, Kumar told his audience on International Women's Day (8 March) that he takes his wife's blessings almost every day before venturing out.
"Main roz subah inke pair choo kar ghar se nikalta hoon (I touch her feet before leaving the house every morning)," he said, bringing the packed auditorium at Delhi's secretariat down with a thunderous response.
He later told the The Indian Express about his blissful marital life and how he was grateful to his wife for being with him through thick and thin.
If the video is right, the minister was obviously fooling a lot of people at the same time, both in private and in public.
The only silver lining, if any, in Kejriwal's conduct is that he has been quick to act on complaints of impropriety. Unlike the BJP that first inducted Nihal Chand as a minister in the Union government in spite of the lawmaker facing allegations of rape and then continued to protect him despite public outrage and the Congress that has a history of protecting tainted politicians, Kejriwal has at least taken quick and decisive action.
But, the Delhi CM's penchant for alacrity in such matters has been deprived of its novelty and moral underpinnings because the AAP is now being routinely exposed as a party low on scruples that were promised by Kejriwal. "If politics is keechad (muck), we will have to get deep into it to clean it," Kejriwal had said, explaining the raison d'être of AAP. Ironically, his AAP now looks like keechad — a mini replica of Indian politics.
For a party that made such a song and dance of its selection process, owes its birth to an anti-corruption movement and public clamour for clean politics, it is indeed a shame that every few months the AAP gets into trouble because of legislators with gaping moral and ethical lacunae.
In October, Kejriwal had publicly sacked Asim Ahmed Khan, the then minister of food and environment for allegedly seeking bribes. Before that, after defending him publicly, Kejriwal had to sack law minister Jitendra Tomar for faking a degree.
Delhi has a sanctioned strength of seven ministers. Three bad apples in less than 18 months is indeed an alarming sample for Kejriwal's lot. Either his party is guilty of not performing the advertised due diligence or Kejriwal and his team have a problem judging people. Either way, these are signs that erode Kejriwal's base.
Like patni-vrata Kumar, the AAP has betrayed people's faith and blessings.
Find latest and upcoming tech gadgets online on Tech2 Gadgets. Get technology news, gadgets reviews & ratings. Popular gadgets including laptop, tablet and mobile specifications, features, prices, comparison.
Arts & Culture
We perpetuate the caste system by negating the existence of caste, trivialising the experience of people from marginalised castes, unseeing the absence of a large part of the country's population from institutions.
India
It was not just the fact that Koshyari chose to make an intervention, his manner of doing so was immeasurably crass and was a direct assault on constitutional values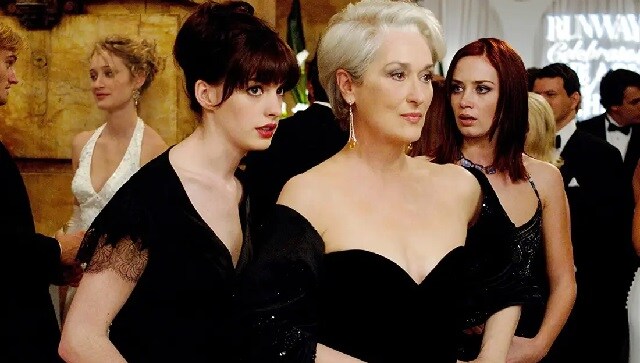 Entertainment
Despite having two women at its centre, The Devil Wears Prada ended up reaffirming and perpetuating harmful gender stereotypes for the most part.