Two AAP MPs in Punjab likely to resign and form new party
AAP in Punjab appears all set for a vertical split with two of its prominent MPs likely to resign their Lok Sabha seats and join a new political outfit
New Delhi: With hardly eight months to go for assembly polls in Punjab, the Aam Aadmi Party (AAP) appears all set for a vertical split in its rank and file, with two of its prominent MPs out of a total four — all from Punjab — likely to resign their Lok Sabha seats and join a new political outfit to be floated by the party's volunteers.
Apart from MPs Harinder Singh Khalsa and Dharamvira Gandhi, senior party leaders — and party star performers in the 2014 Lok Sabha polls — such as Harvinder Singh Phoolka, Daljeet Singh and Jasraj Longia (popularly known as Jassi Jasraj) were also tipped to join the yet-unborn political grouping in Punjab, an AAP source said.
Calling AAP Convenor and Delhi Chief Minister Arvind Kejriwal a dictator and promoter of "coterie culture", Khalsa said in an interview: "I don't feel any discomfort if I have to resign my Lok Sabha seat to join the volunteers' outfit in the offing."
He added that, "The Delhi leadership is treating dedicated volunteers as doormats. Instead, they are promoting the money bags who are deserting their traditional parties and joining AAP with an ulterior motive."
When asked to comment on the evolution of AAP, which, according to its supporters, is a product of a "revolution", Khalsa termed the present-day party as "fraud and revolution of scamsters and the power hungry".
Echoing similar sentiments, party MP Dharamvira Gandhi told IANS separately: "If AAP continues to compromise in its founding principles of Swaraj and transparency, I will discontinue my association with it."
He said that the party leadership's current policy of giving preference to "turncoats from traditional parties" will only pave the way for the return of the Akali Dal to power in Punjab.
"AAP's Delhi Durbar has made Punjab a colony of Delhi. They have not allowed the volunteers and the local leadership to grow," Gandhi said asserting hat "if we Punjabis are not given a say in deciding our political fate, I will not hesitate to take a drastic step".
Sharing Gandhi's sentiments, Khalsa said: "This is the primary reason they have imposed people like Sanjay Singh and Durgesh Pathak on us who are responsible for forfeiture of deposits of as many as 411 AAP candidates in the 2014 Lok Sabha polls."
Significantly, senior AAP leaders, including Yogendra Yadav and Prashant Bhushan, left the outfit last year after levelling similar accusations against Kejriwal.
The development assumes significance as AAP is carrying out a high octane campaign in Punjab in the run up to assembly polls due early next year. The stakes for the party are high as the state gave it all the four MPs it has in Lok Sabha along with more than 25 percent of vote share.
According to political observers, the strong stance of the two MPs assumes significance as it comes in the wake of internal bickering in the party, which surfaced when a protest rally was being organised against Punjab Chief Minister Prakash Singh Badal on the alleged "food-grain scam".
Senior party leader Sukhpal Khaira, who left the Congress in 2015 to join AAP, had accused state convenor Sucha Singh Chhotepur of "killing internal democracy" in the party and ignoring dedicated leaders.
Khaira had also not accompanied the protest delegation to the Chief Minister's residence in Chandigarh blaming Chhotepur for the boycott.
Politics
The tussle for the state in 2022 will see a quadrangular contest between the Congress, the Shiromani Akali Dal, the BJP and the AAP
Politics
He also assured a monthly remuneration of Rs 5,000 to families dependent on the mining and tourism industries till these sectors are normalised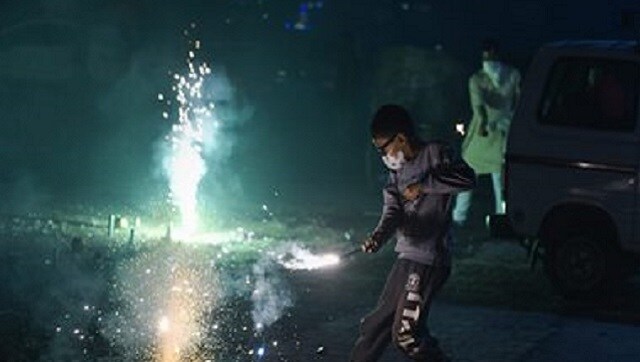 India
Arvind Kejriwal said the ban is in place seeing the severe pollution levels during Diwali for the last three years and appealed traders to not store crackers, unlike the previous year.