AAP plays safe as Navjot Singh Sidhu throws googly over CM face in Punjab
Amid speculations of Navjot Singh Sidhu joining Aam Aadmi Party (AAP), reports on Wednesday said that the former cricketer has demanded to be named as the chief ministerial candidate of the party in the upcoming Punjab Assembly polls.
Amid speculations of Navjot Singh Sidhu joining Aam Aadmi Party (AAP), the former cricketer turned politician has hurled a bouncer that the AAP is finding it tough to negotiate. The former Rajya Sabha MP has asked for a position no less than the chief minister, which is fast turning out to be the main bottleneck for the AAP to include him in the party's fold.
However, AAP's unwillingness to declare Sidhu as the party's chief ministerial face in the poll-bound state has delayed his entry into the party.
"The party cannot give tickets to two from the same family. We had agreed to give a ticket to Sidhu's wife and also assured him that if she wins and AAP gets a majority, she will be made a minister," the India Today quoted an AAP source as saying.
In July, Sidhu resigned from Rajya Sabha accusing that the Bharatiya Janata Party (BJP) had asked him to stay away from Punjab. Sidhu's wife Navjot Kaur Sidhu also quit the saffron party.
In his resignation letter, Sidhu had pointed out that there was a closure of every window.
"At the behest of the PM, I had accepted Rajya Sabha nomination for welfare of Punjab. With closure of every window leading to Punjab the purpose stands defeated. It's now a mere burden. I prefer not to carry it," he had said.
Addressing the media after he had resigned, Sidhu said, "I've always wanted to serve Punjab and Amritsar. That's all."
With the Assembly election in the state just around the corner, Sidhu had pointed out that it was the fourth time he was being told to stay away from his state.
"No party in the world is bigger than Punjab," he had said, adding, "Punjab is my home and I cannot leave my home."
AAP has been actively campaigning in Punjab for the upcoming assembly elections in 2017.
With inputs from PTI and IANS
India
The daily average coal requirement at the power plants is about 18.5 Lakh tonnes of coal per day whereas the daily coal supply has been around 17.5 lakh tonnes per day, as per a government release
India
Delhi BJP MP Manoj Tiwari, who started a "Chhath Rath Yatra" against the ban, tweeted stubbornness has yielded to faith following the letter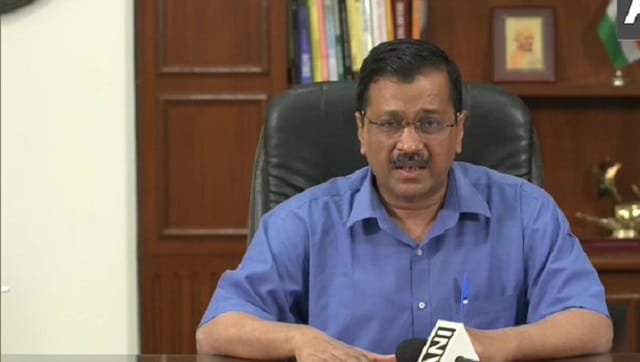 India
Kejriwal requested the Prime Minister's intervention for adequate coal to be diverted to plants such as Dadri-II and Jhajjar TPS, which are supplying to Delhi