AAP on auto-pilot in Ahmedabad: You see the rickshaw, but who's the candidate?
AAP has about700 autos campaigning in Ahmedabad, but despite their visibility, unfortunately nobody can remember the party's candidates.
Few things can be as annoying as an autorickshawallah choosing to accost you with campaign material and a white cap when you've flagged him down to escape the blistering Ahmedabad sun that's sucking out your last reserves of energy. But apparently, not everyone this side of the Sabarmati river feels that way, at least according to Vijay Makwana, in his twenties, vice-president of the Ahmedabad Auto Union Nyaay Samiti.
Some 1.25 lakh autorickshaw drivers in the city are supporting Arvind Kejriwal and his candidates, Makwana says, rather contentiously, driving in the commercial hub of Ellis Bridge in Ahmedabad. Ahmedabad locals say there may be about 500 to 700 autos being used in the AAP campaign, and it's impossible to say how many autowallahs actually support the more or less unknown AAP candidates in Ahmedabad. Makwana's numbers are fatastic: Twelve associations of auto unions are supporting AAP in Ahmedabad, he says. In all of Gujarat, AAP has tried to reach about 4.5 lakh auto-drivers. "And if you add the people working in allied industries such as tyres, repairs, CNG-fitting, etc, there are about 18 lakh people in the state who support AAP."
What do they see in Kejriwal, I venture, giving up the argument over his imaginary numbers. "Because Kejriwal gave permits to autowallahs in Delhi," Makwana says. "Our issue is CNG prices, we hope that an AAP government will resolve our issues too."
Ask him why an auto-driver slapped Kejriwal in Delhi earlier this month and he deflects. "Did you know that until recently, we were paying Rs 68 a kilo for CNG? That's the highest anywhere in the country." It is. "Gujarat has among the highest VAT collection." That is true too. Then, Makwana continues, his spiel a hilarious blend of half-facts and embellishments: "It was Kejriwal who raised the matter of gas prices and Adani at the national level, forcing the state government to reduce CNG prices in Gujarat." The autowallahs now pay Rs 46 a kg, including VAT.
Ahmedabad's auto unions have been in agitations over CNG prices ever since mid-2012.
As an idea, the concept of an army of volunteers in the form of autorickshaw drivers really appeals — each of the lakhs of autowallahs can reach out to a few dozen middle-class residents through a personal and candid conversation with passengers. The experiment worked for the Aam Aadmi Party in Delhi, with the capital city's auto drivers overwhelmingly supporting the AAP candidates in the Assembly elections held in December 2013. It didn't, however, work in Mumbai, where the auto unions are already strongly politicised with heavyweight union leaders belonging to the Shiv Sena and the NCP.
In Delhi too, the enthusiasm among the auto-drivers regarding AAP has waned drastically, Firstpost has reported.
In Ahmedabad, it's difficult to guage just how many auto-drivers are really involved. One driver told me he supports Kejriwal but will vote for Modi sarkaar, another told me they know of AAP's national battle but have no clue who the local candidates are.
Makwana disagrees. He says the white Gandhi topis are in huge demand. "We started our day with about 500 caps -- they're all over now. People stop us and ask for the caps. We explain to them the principles of the party and its agenda and how the party will rid India of corruption."
Makwana's auto, like several others in Ahmedabad, has megaphones fixed like a pair of horns to a bull hurtling down the street. "Aap jaago toh sab jaago," one of AAP's anthem songs is blaring.
Everybody recognises the song. Many now even recognise Makwana from his insistent campaign pitch. Unfortunately, nobody can remember the name of the AAP candidate in Ahmedabad (West), for whom Makwana's auto is doing the rounds.
Find latest and upcoming tech gadgets online on Tech2 Gadgets. Get technology news, gadgets reviews & ratings. Popular gadgets including laptop, tablet and mobile specifications, features, prices, comparison.
India
As many as 45 doctors and 160 paramedics from the paramilitary forces are in Delhi for deployment at the DRDO hospital and at a COVID care centre in Chhatarpur, the MHA said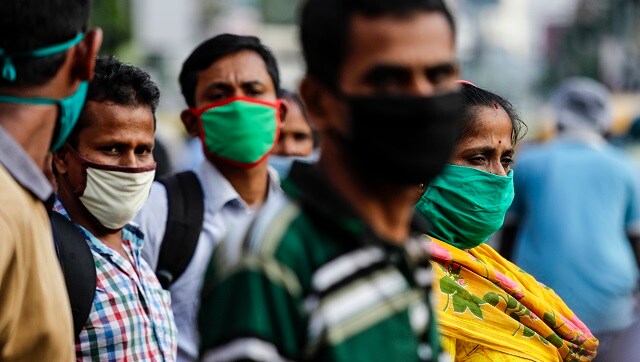 India
Delhi recorded over one lakh new coronavirus cases and around 1,200 deaths between 1 and 16 November, prompting Arvind Kejriwal to seek power from the Centre to impose lockdown in those markets which may emerge as hotspots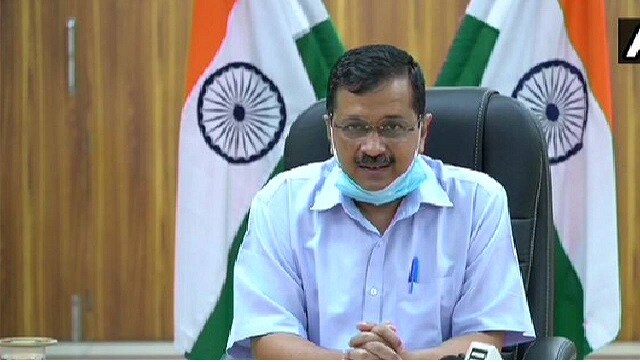 India
The Delhi government has sent a proposal to Lieutenant-Governor Anil Baijal to roll back its decision to allow public gathering of 200 people and restricted the number to 50 now