AAP MLAs 'assault' Delhi chief secretary: Police arrive at Arvind Kejriwal's residence to retrieve CCTV footage of incident
The Delhi Police reached the residence of Chief Minister Arvind Kejriwal on Friday and sought to review the CCTV footage.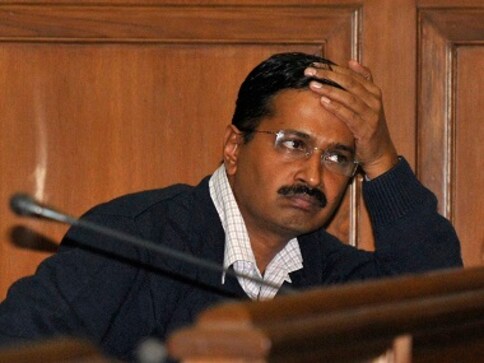 The Delhi Police on Friday reached the residence of Chief Minister Arvind Kejriwal to retrieve the CCTV footage of the alleged assault on Delhi chief secretary Anshu Prakash by Aam Aadmi Party's (AAP) MLAs on Monday, according to reports.
The Indian Express reported that the police conducted a raid at the chief minister's residence after it failed to recover the CCTV footage of Kejriwal's residence from PWD officials. Sources, quoted in the report, said that the decision to conduct a raid was taken after several rounds of meetings were held between Additional DCP (North District) Harendra Singh and Delhi Police Commissioner Amulya Patnaik wherein Singh informed him about the importance of the CCTV footage to their investigation.
Harendra Singh told IANS that "the raid has just begun" and police would be looking for CCTV footages besides questioning staff regarding the alleged assault.
Reacting to it, Kejriwal said, "A huge posse of policemen was sent to my residence. The entire chief minister residence is being searched over allegations of two slaps."
"But when will Amit Shah be questioned in connection with Judge Loya's death," he asked in a tweet.
AAP MLA Saurabh Bharadwaj told News18 that the party has no problem with the police visiting the chief minister's residence and they welcome all kinds of investigation.
However, Deputy chief minister Manish Sisodia's advisor, according to News18, said that the police entered the chief minister's house without intimation.
AAP also tweeted:
On Tuesday, the chief secretary had alleged that he was beaten up by the two AAP MLAs in the presence of Kejriwal at the chief minister's residence, where he had been called for an emergency meeting.
The AAP had denied the charges of assault and said that the chief secretary was making allegations at the behest of the BJP. The ruling party, reported NDTV, referred to the CCTV to allege that Prakash was lying about the assault.
AAP MLA Ashutosh said the medico-legal case report of Prakash states he was assaulted after 12 am but the CCTV camera footage shows he left Kejriwal's residence at 11:30 pm.
This development comes after Kejriwal's advisor VK Jain on Thursday told police that he saw AAP MLAs Amanatullah Khan and Prakash Jarwal "physically assaulting" Prakash, according to Jain's statement recorded by the Delhi Police.
The AAP defended by stating that Jain had initially told police that he did not witness any assault and police has threatened Jain to change his statement.
With inputs from agencies
India
In 2015, DTC had 5,900 CNG-fuelled buses, today it's down to 3,700 buses. Even the strength of bus drivers and conductors on the rolls of DTC has come down by half to 75%
India
The AAP on Tuesday said that it completely disagrees with the Delhi HC's interim order that directed the party and its leaders to take down alleged libelous posts, videos and tweets posted against LG VK Saxena
Politics
VK Saxena recently directed the chief secretary to conduct an enquiry over the alleged non-implementation of power subsidy payment to consumers through DBT as was ordered by the Delhi Electricity Regulatory Commission in 2018