AAP is not just the youngest party, it has the youngest people
The young and educated joining the AAP bandwagon might or might not benefit the party but Delhi politics is certainly waking up to a new, younger game in town.
Get this: out of the 65 candidates announced so far by the Aam Aadmi Party, only five are above the age of 50, and three of them are above 60.
The average age of the AAP candidate is between 30-35 years. And, Fifty percent candidates of the novice party are postgraduates.
The youngest AAP candidate is Prakash, 25, contesting from Deoli. Against the conventional political playbook of Delhi (as well as at the national level), Prakash feels he might not have gotten a chance. "I have no political background, I have a masters degree in commerce, I left my job as manager at an MNC and I joined party because I agree with the ideology of the party, but yes I know I have got an opportunity at a very young age, but today when the young are heading managerial posts, why should politics be left to the old?" he asks.
As per reports, Congress is likely to give tickets to sitting Congress MLAs.  In that case, Prakash will be contesting against Arvinder Singh Lovely, minister in Shiela Dikshit's cabinet, almost twice Prakash's age.
Several under 30 candidates make up the AAP force, Rakhi Birla, Sanjeev Jha and Somdutt Sharma are just some examples.
If we look at the Delhi assembly members, the average age ranges between 55-60. The oldest member of the current Delhi Assembly is Congress's Mangat Ram Singhal,76,with a political career spanning across four decades. Political experts believe it is appropriate to have candidates aged between 40-50. "The age bracket of 40-50 is ideal if were to take the example of Delhi assembly polls. If the candidate is too young, voters doubt the political capabilities and maturity, maintaining a healthy age bracket for politicians is very important as both polarisations -too old and too young- are not good," says Sanjay Kumar, fellow at the Centre for the Study of Developing Societies.
Traditionally politics in India has been the foray of retired pension holders. It is driven by hierarchy, but given India's electoral make up, it will be refreshing to see young politicians become a slow majority while participating in their future. With the Delhi assembly polls regarded as the precursor for 2014, it is a great opportunity for political parties to connect with the youth to reap electoral rewards. In conventional politics education is not considered necessary. In the current Delhi Assembly - 50 percent members are graduates.
"There is a marginal shift in politics today, people tend to vote for candidates and not parties, which means an individual's experience and skill set required for being a leader is very important, we have had sons of soil with no education as our political heads, but now the youth starting at the university level feels education is extremely important. I have a few students who wish to join mainstream politics; we can say there is a change in mindset. Whether this will yield results is yet to be seen," says Rumki Basu, Political Science Professor, Jamia Millia Islamia University.
With change being the buzz word in contemporary politics, the new generation is realising the need for well educated political figures, " I am going to vote for the first time, I do not have any past knowledge of governments in Delhi or India, I will be scrutinizing the candidates on their qualifications, it feels odd that the leaders are incapable of making sound decisions because they are not educated," explains Garima Updhyay, Sociology student, Delhi University.
Aam Aadmi Party the new entrant in the Delhi assembly race claims that new-wave-politics needs new and fresh blood. Even though most parties are using all their power and muscle to woo the young, 40 lakh voters in Delhi, it is the Aam Aadmi party which is likely to benefit since their volunteer workforce is largely of the less-than-30 age group.
"It is very likely for a newly formed political party to be popular amongst youth and have young candidates, but it is difficult to say if it will guarantee votes. It is not surprising to see AAP nominating young candidates, it has happened in the past as well. Prafulla Mahanta who led the Assam movement, lobbied young candidates and the average age of his cabinet was also 28 – 29," explains CSDS's Kumar.
When Firstpost asked Aam Aadmi Party Chief, Arvind Kejriwal, about the skepticism that surrounds a new entrant with no prior political experience contesting an assembly poll in the National Capital, Kejriwal reasoned with his usual frankness, "Governance is no rocket science.We are glad that we are a young team, with no experience in this corrupt political system, and our expertise is widespread, we have young and dynamic volunteers and our candidates are lawyers, journalists and technocrats."
The young and educated joining the AAP bandwagon might or might not benefit the party but Delhi politics is certainly waking up to a new, younger game in town.
Find latest and upcoming tech gadgets online on Tech2 Gadgets. Get technology news, gadgets reviews & ratings. Popular gadgets including laptop, tablet and mobile specifications, features, prices, comparison.
India
While tension prevailed in Delhi and Haryana as farmers marched to the National Capital, states like Kerala, West Bengal, Odisha, Tripura, Puducherry, Assam, and Telangana witnessed a complete shutdown on Thursday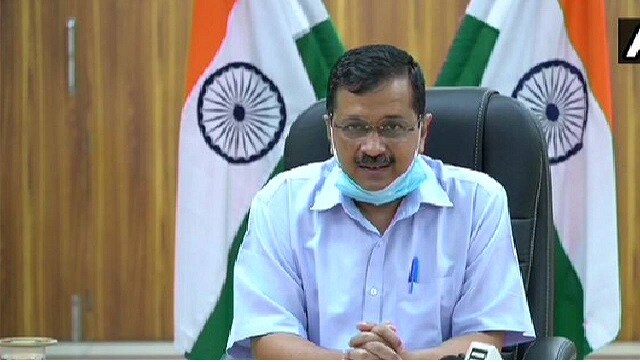 India
At a meeting with Narendra Modi, the Delhi CM said that the severity of the third wave of coronavirus pandemic in the National Capital was due to air pollution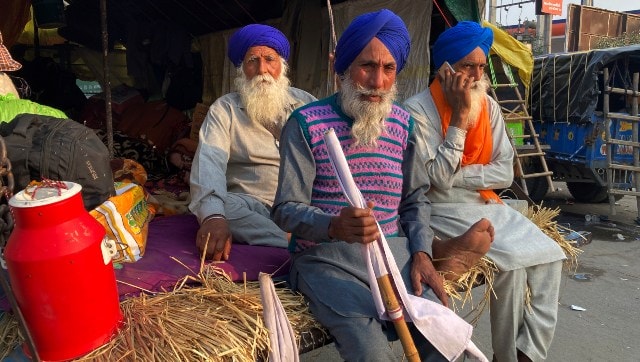 India
Senior advocate Ramesh Gupta said the government should have taken lawyers into confidence as 'farm laws are simply not related to routine revenue matters, but contractual and commercial ones too'