AAP in trouble? Ex-Delhi assembly speaker quits Kejriwal's party
In a blow for the Aam Aadmi Party, former Speaker of Delhi Assembly and former AAP MLA from Jungpura seat Maninder Singh Dhir joined BJP on Friday.
In a blow for the Aam Aadmi Party, former Speaker of Delhi Assembly and former AAP MLA from Jungpura seat Maninder Singh Dhir joined BJP on Friday.
Dhir earlier had a public spat with AAP chief Arvind Kejriwal over praising Prime Minister Narendra Modi. Dhir, who had successfully contested the last assembly elections from Jangpura constituency, said the country was "progressing" under the leadership of Modi.
"India is progressing well under the leadership of Prime Minister Modi who has given a development mantra," Dhir told reporters in New Delhi.
The former Speaker said that BJP is not new to him and before joining AAP, he was in the saffron party. For him, it was like returning home.
Attacking Kejriwal for resigning as chief minister of Delhi, Dhir said "they (AAP) got one chance to form a government but got emotional and resigned which they should not have done."
Asked why he was quitting Aam Aam Party, he said "I was upset with what Kejriwal and the party had worked for. Kejriwal hurt the emotions of the masses, which supported him, by resigning as CM."
"Kejriwal is today admitting that he had made a mistake but it cannot be forgotten. They (AAP) are now seeking another chance from the people but what is the guarantee they would not again run away from their responsbilities and leave people in the lurch?"
Asked if he has come back to BJP to contest the coming Assembly elections on its ticket, he said he has joined the saffron party without any precondition.
"I will serve the party to the best of my capabilities," said Dhir, after joining BJP. Dhit also said that no AAP MLA had contacted him yet. "If they do, I will urge them to join BJP and look at the PM's vision of development," he added.
He also praised Prime Minister Narendra Modi's leadership and said that his well-wishers too wanted him to join the BJP. "I feel extremely hurt. AAP leaders tried to dent my image. As far as BJP is concerned, they are doing a wonderful job under the guidance of Modi's leadership," Hindustan Times quoted Dhir as saying.
AAP chief Arvind Kejriwal had reacted to Dhir's allegations and said that a person often gives such statements after being denied a ticket, referring to the fact that Dhir's name was not included in the list of AAP candidates for upcoming Delhi elections.
Another AAP member Ashutosh further told ANI that the party had already informed Dhir that he would not be given a ticket if his 'performance' was bleak. However, Ashutosh's comments came after the AAP released a 'report card' of Dhir's performance on Twitter on 8 November:
Delhi assembly speaker and AAP MLA M.S. Dhir has made sure that he addresses civic problems of Jungpura! #AAPKeMLA pic.twitter.com/iC8x1BAiiU

— Aam Aadmi Party (@AamAadmiParty) November 8, 2014
The report card describes how Dhir was working on 75 projects for which Rs 3.1 crores had been allocated. Dhir himself said in the report that 437 new public toilets were being built and new sewer line projects were being allocated in areas where men and women had to defecate in open spaces.
Asked if BJP would give a ticket to Dhir in elections, state party incharge Prabhat Jha said they would take a decision at an appropriate time. Jha said "we welcome those who want to join BJP without any preconditions."
But Dhir isn't the only one who seems to be walking away from the Kejriwal-led party. Another AAP MLA, Harish Khanna was likely to join BJP on Friday as well, according to Sahara Samay.
"You all know who was responsible for us leaving the government but no one was consulted. If I am not able to contribute to decision making in the party then what is the point of me being there," Daily Mail quoted Khanna as saying.
Rohit Rajpal, a former captain of Indian Davis Cup team, also joined BJP. Rajpal said, "I am very happy to join BJP which has given me chance to serve the country again. I am inspired by the leadership of Prime Minister Narendra Modi."
(With inputs from PTI)
Politics
The clashes come in the backdrop of a sweeping win for the ruling Trinamool Congress after a bitter and acrimonious fight with the Opposition BJP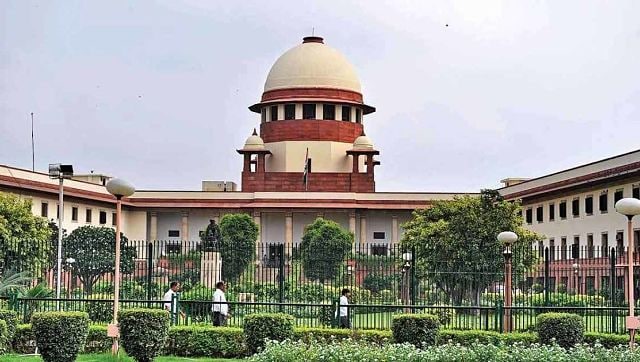 India
A Supreme Court Bench, comprising Justices DY Chandrachud, L Nageswara Rao and S Ravindra Bhat, also said that if any action is taken against such posts by citizens in distress, it will be treated as contempt of court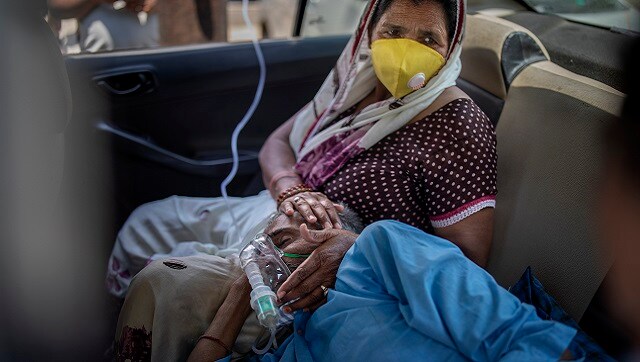 India
West Bengal and Uttar Pradesh reported their highest single-day spike in cases for the third consecutive day on Saturday