AAP in new packaging: Is Swaraj India cloning old party by targeting Varun Gandhi?
Prashant Bhushan and Yogendra Yadav claimed that BJP MP Varun Gandhi's was honey-trapped and blackmailed into leaking sensitive defence information.
On Thursday afternoon, expelled AAP leaders Prashant Bhushan and Yogendra Yadav landed at the Press Club in New Delhi in order to make an "explosive exposé". But all they could manage to do was to employ the same old political tricks to grab some headlines for themselves and Yadav's newly found political outfit, Swaraj India.
They followed the same pattern as their erstwhile party, the Aam Aadmi Party (AAP), and its chief Arvind Kejriwal had used in their good old days: Name a celebrity or more, level serious allegations against the said celebrity, question big official deals made by them, make waves in the news and then walk away.
Whether the allegations were real or unfounded didn't matter. Even if some of them resulted in defamation suits also didn't matter; as long as it served the purpose of making news and helped in building a certain perception, they could pick on anyone.
The manner in which Bhushan and Yadav held the press conference and the fact that they posted details of it on the Swaraj Abhiyan website were indicative of their motive: Tell the world that exposés were their forte, not Kejriwal's or AAP's. That the patent property remains with them, not with their erstwhile party fellows.
The Swaraj Abhiyan leaders used a letter written by Edmonds Allen – a US based ex-agent of known arms dealer Abhishek Verma – addressed to Prime Minister Narendra Modi, and charged that, "both the leading national parties, the BJP and the Congress, claimed to be the true champion of national security and accused one another of using the issue for political gains. Some new documents accessed by Swaraj Abhiyan show how hollow these claims are,"
"These startling disclosures suggest that politicians from Congress as well as the BJP may have been involved in compromising vital national security information. It also shows that despite possessing credible information concerning serious breach of security during the UPA government, the current BJP government has not taken any action against the guilty. And we know why," the leaders said.
Facts about the Naval war room leak case, arms dealer Verma and the dubious contract deal for Scorpène-class submarines signed in 2005 are well known, written and have been debated upon extensively. What Bhushan and Yadav did now was to add BJP MP Varun Gandhi's name to the fray by claiming that he was honey-trapped and blackmailed by Verma, forcing him to allegedly leak sensitive defence information. With this claim, questions were also raised on the Rafale fighter aircraft deal with France.
The government was quick to dismiss Swaraj Abhiyan's charges. Defence Minister Manohar Parrikar retorted: "How much does it cost to level allegations. Rafale is the best deal that we have managed. It was because Prime Minister of India and President of France agreed that we have this deal which has not been offered to any other country."
The charges and their timing pose some serious questions. First, what are the credentials of Edmonds Allen, the ex-agent of a tainted defence dealer who has turned into a self professed whistle-blower. Can his claims be relied upon?
Second, the timing of the questions being raised about the Rafale deal, just when the Modi government is planning to go for some other big ticket defence deals to augment the national security system, is certainly contentious. After all, long years of policy paralysis relating to security preparedness was broken with the Modi government's claim to have transparent deals. Surely the government needs to be questioned on any wrong doing and taken to its logical conclusions but the allegations have to be based on substantive evidence and not a fanciful political argument.
Third, can the charges levelled against Varun be taken seriously? He is a two time BJP MP, who bears the Gandhi surname and is a political celebrity. The charge against him is that he leaked sensitive defence documents to Verma because, as an MP, Varun was a member of the Defence Consultative Committee.
Anyone with a basic understanding of the functioning of parliamentary democracy and the government in India would know that no sensitive information passes through consultative committee members. They are called for a few meetings and taken to some outdoor locations – a kind of site visit which could otherwise be accessible to anyone with routine security clearance or due invite.
The consultative committees are different from parliamentary standing committees. It exists to portray that the Indian democracy is functional and that the ministries are open to parliamentary scrutiny. As for the honey trap and blackmail, Varun has since rubbished the charges and the person alleged to be behind it has also ridiculed it.
The period being put under scrutiny is between 2005 and 2011, when Varun was an opposition party MP and a virtual pariah in the then ruling UPA establishment. Given the nature of the deeply soured relationship between him and his mother vis-à-vis Sonia Gandhi and Rahul Gandhi, he was someone considered as off bounds by the ruling Congress, and all of the government.
The then Defence Minister AK Antony, a close confidant of Sonia and Rahul, couldn't have obliged Varun even on a personal level. Not unless there was some secret understanding between the two which was hidden from everyone else in the government, the political parties and the rest of the world.
Varun Gandhi does not deny that he knew Verma. He told Firstpost that he had met Verma when the former was a post-graduate student in London, at the age of 21-22. Back then, Verma's mother and father were Congress MPs but Varun claims that he had no relations or meetings with him since he entered politics after joining the BJP. Varun also said that he was talking to his lawyers and would file a defamation suit against Bhushan and Yadav for levelling allegations as serious as these.
The BJP has left Varun to defend himself. That is in any case the standard practice followed in a scenario like this, where the charges against a particular leader are personal in nature. It is true, however, that the timing of the charges against him would hurt him a bit – as it comes when he was grabbing positive headlines about his 'housing for farmers in distress' initiative.
Three weeks ago, on the formation of Swaraj India party, Prashant Bhushan had tweeted:
https://twitter.com/pbhushan1/status/782545025209020416
It now appears that this new party is just trying to be a poor clone of the Aam Aadmi Party. It's just that the colour and design of the cap has changed, from white to yellow.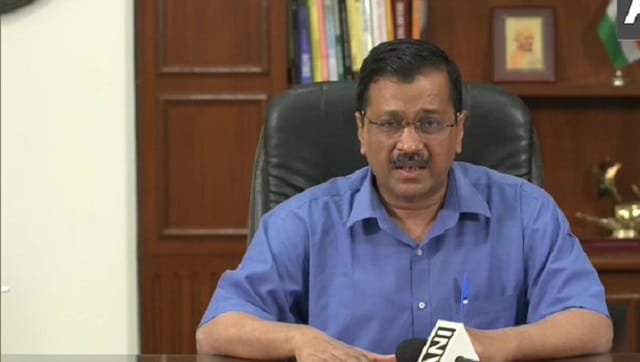 India
Kejriwal requested the Prime Minister's intervention for adequate coal to be diverted to plants such as Dadri-II and Jhajjar TPS, which are supplying to Delhi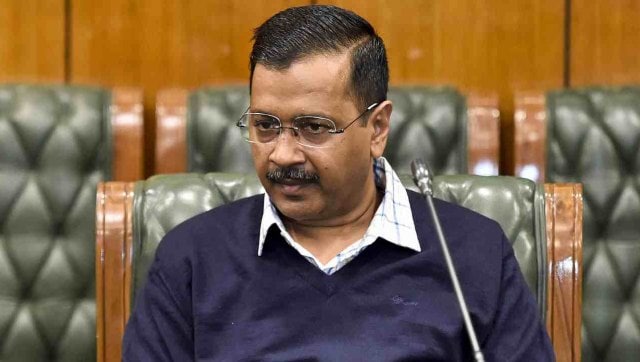 India
The AAP leader also demanded that the accused in the case be arrested and that Union Minister of State for Home, Ajay Kumar Mishra, whose son has been named as accused in the incident, be sacked.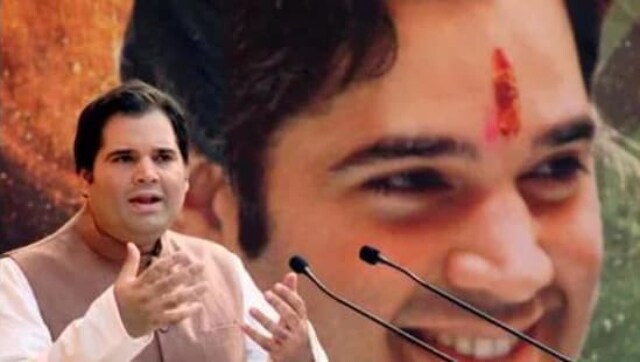 India
The BJP MP tweeted a speech of former prime minister Atal Bihari Vajpayee from 1980 in which he warns the then Indira Gandhi government against repressing farmers