AAP hits out at BJP after an MP misbehaves with a Dalit councilor in Delhi
Aam Aadmi Party on Sunday accused BJP of being 'anti-Dalit' after the saffron party's councilors in South MCD 'tried to attack' a civic body representative from the community
New Delhi: Aam Aadmi Party on Sunday accused BJP of being "anti-Dalit" after the saffron party's councilors in South MCD "tried to attack" a civic body representative from the community.
AAP alleged that the BJP's councilors attacked Dalit councilor Jeevan Das when he raised issues of road cutting and alleged encroachment by MP Ramesh Bidhuri (of the BJP).
"On Friday, the BJP councilors tried to attack, and misbehaved with Dalit councilor Jeevan Das during discussion on encroachment.
"Das' only mistake was that he took up the issue of encroachment by BJP MP Bidhuri and was ill-behaved with then," the AAP said in a statement.
The Arvind Kejriwal-led party hit out at Congress councilors too for allegedly being tight-lipped over the issue, suggesting they backed the "attack".
"The Prime Minister (Narendra Modi) gives irresponsible statement saying he should be attacked instead of the Dalits. And in Delhi, councilors of his party ill-behave with a Dalit councilor. This shows the BJP is anti-Dalit and cannot see members of the community marching ahead," the AAP alleged.
The AAP claimed this was not the first time that BJP men have attacked Dalit councilors or other leaders of the community.
"Few months ago too, they badly beat up AAP's Dalit councilor Rakesh Kumar during common session of the MCD on camera. The police though has not taken action against the BJP persons in this matter yet.
"Add to this, the North MCD had recently passed a proposal to register case against Delhi Minister and AAP's Dalit MLA Sandip Kumar," the statement said.
Politics
On Sunday, after several rounds of parleys, Channi, Punjab's first Dalit chief minister, was selected for the post by the party high command, following Captain Amarinder Singh's resignation.
Politics
His selection assumes significance as the dissension-riven Congress faces the Assembly polls in less than five months and the fact that Dalit voters comprise 32 percent of the state's electorate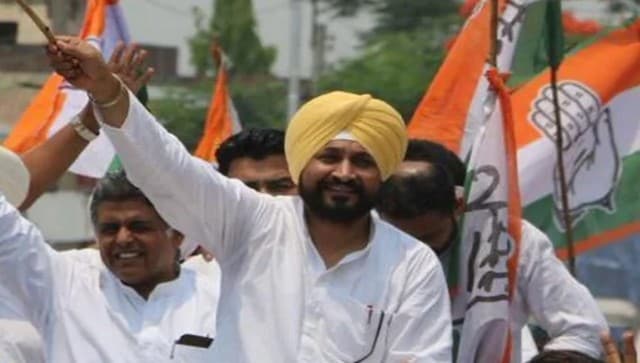 Politics
Secularism for Indian 'secular' intelligentsia has long been an engrossing game of shifting goalposts