AAP govt completes 3 years in Delhi: Analysing party's growth trajectory, potential to breach national stage
AAP's electoral forays, made with modest resources and backed by selfless volunteers, hold hope that after Independence, a truly national party can emerge.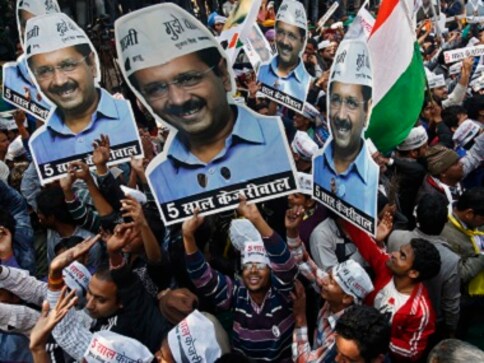 The Aam Aadmi Party (AAP) completes three years in the Delhi Government on Wednesday, where it had formed the state government in Delhi, in 2015, riding on the back of a massive victory (67 out of 70 seats) and the understandably high hopes of the aam aadmi (common man) of Delhi.
The important question that we need to ask now is how does AAP compare to its compatriot political parties in a country where close to 1,900 parties are registered with the Election Commission of India (ECI)? Is it growing faster, slower or at the same pace as others and mirroring established norms? And what does this tell us about AAP's ideological appeal, its core voter base and the way ahead for it?
The electoral history of India, for the sake of this analysis, is divided into three broad epochs and we pick up two major and important political parties from each epoch:
Post Emergency (1977-1990): Telugu Desam Party (TDP), formed in 1982, and Bahujan Samaj Party (BSP), formed in 1984.
Post Liberalisation (1991-2000): Rashtriya Janata Dal (RJD), formed in 1997; All India Trinamool Congress (TMC), formed in 1998.
Post-2000: Telangana Rashtra Samithi (TRS), formed in 2001, and Aam Aadmi Party (AAP), formed in 2012.
We will not consider the Indian National Congress (INC), which was formed in 1885 and the ruling Bharatiya Janata Party (BJP) which was formed in 1980 from the erstwhile Janata Party and Bharatiya Jan Sangh, for obvious reasons.
Performance in the first two elections in home state
Historically, it is seen that the first two elections fought by a political party, after its formation, are in its home state. The reasons are twofold: (a) the success rate in the first election is marginally low and it is only in the second or third election that a party comes into its own (b) a party needs close to five-ten years to stabilise and settle in the deeply entrenched realpolitik and to create its own clearly articulated voter-base, caste/religion clique and political plank.
Only once a party has the home state in its kitty, does it set its sights on to other states. That is why the performance in the first two elections of a party is an approximately accurate indicator of its future growth rate.
To that end, let us look at the vote share (percentage) and seats (percentage) of each party in its first two elections in the home state: (See Graphic I)
Clearly, AAP has performed exceptionally well in its first two elections, compared to the other parties. While parties like TDP, BSP, RJD, TMC and TRS have had declining gains over the course of two elections, AAP has shown positive growth and consolidated its position in Delhi within a span of three years. Additionally, AAP and TDP are the only two parties from the above mentioned to have formed the state government in the first two elections.
Effective Number of Parties (ENP)
ENP was introduced by Laakso and Taagepera in their seminal paper in 1979. It is a characterisation of the strength, presence and dispersion of a political party in an election result. For instance, an ENP value of three signifies that there exist three "equal" parties in the election results, that is the vote/seats are distributed in almost equal proportion; while an ENP value of one signifies the complete dominance of a single political party in an election. A thumb rule: the lower the ENP (close to one), the more a single party has dominated that election.
ENP is calculated using this formula: 1i=1nai2, where n is the number of parties in an election with at least one vote/seat and a denotes the respective vote share (percentage) or seat share (percentage) of each political party in an election. We calculate both ENP (votes) and ENP (seats): (See Graphic II)
AAP has dominated the elections that it has contested and reduced the 2015 election into an arena of very little competition from other parties – a unipolar election which is rare in Indian politics. Its performance is matched only by TDP, while the rest of the parties with high ENPs are marginal players in their respective elections.
Expansion to other states
Political party growth is also synonymous with the expansion of the party to states other than its home state.
BSP has been on a downward spiral for some time now, and has a marginal presence in states like Madhya Pradesh and Rajasthan, while other parties like TDP, RJD, TMC and TRS are largely regional parties and have close to zero presence in any another state other than their home state.
However, within a short span of five years of its inception, AAP has become the principal Opposition in Punjab with a sizeable vote share of 24 percent and made constructive inroads in Goa, with a decent vote share of 6.3 percent.
This shows that AAP is not bound by regional or compulsions of the parochial type, and has a broad-based ideology which will allow it to expand pan-India at a faster rate than other parties.
​
Social media outreach
Since the time of the Barrack Obama campaign and Howard Dean, social media has become an indispensable element of politics. Politicians use it to apprise their supporters and critics alike of their thoughts and decisions; common citizens use it to gather more information to analyse and critique, while political campaigns use it to influence voters.
India is no different. So, it is only natural that social media outreach should also count as a key metric which helps us decipher the growth and reach-rate of a political party. The more people follow the account of the political party and its leader, the more potential voters across India can be influenced, both spatially and temporally. And of all the social media avenues, Twitter has emerged as the clear winner amongst Indian politicians: (See Graphic III)
Clearly, AAP is, again, heads and shoulders above the competition.
AAP emerging as strong national alternative
The above analysis shows that AAP is rapidly emerging as a credible alternative to the ruling BJP and the indolent in-Opposition Congress. What works for AAP is that it is not bound by regional, religious and caste-based equations. Its egalitarian ideology of welfare for the common man has increased its appeal manifold – to the Left, Centre and Right. Clearly, other than the BJP, AAP is the only growing party in contemporary India.
AAP's audacious electoral forays, made with extremely modest resources and backed by a selfless force of volunteers hold hope that after Independence, finally a truly national political party, which brings the man on the street into the decision making process and the demos back into democracy, will emerge.
The author works with the AAP and Delhi Government on key issues. He tweets @pranavj142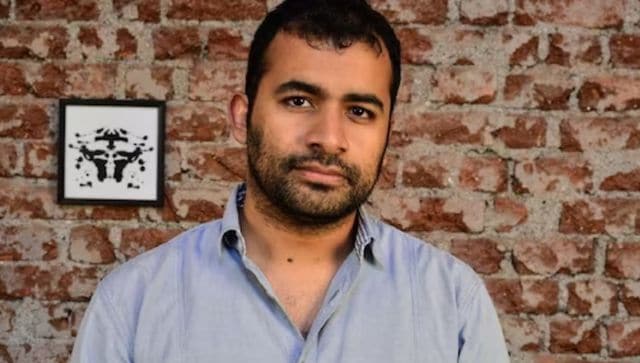 Politics
Vijay Nair, the former CEO of Only Much Louder, has been associated with the Aam Aadmi Party since 2014. He handled the party's communication strategy during the Punjab Assembly election this year and was currently in charge of communication for the upcoming Gujarat polls
India
The AAP on Tuesday said that it completely disagrees with the Delhi HC's interim order that directed the party and its leaders to take down alleged libelous posts, videos and tweets posted against LG VK Saxena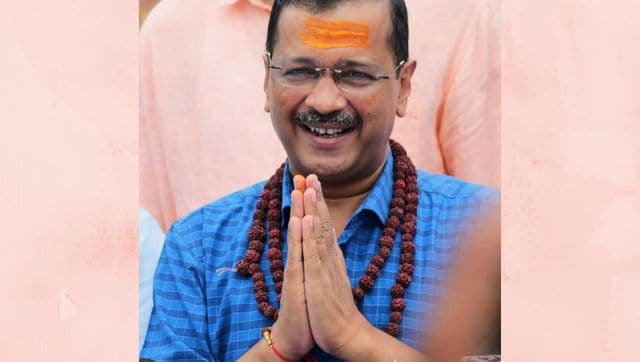 Politics
In the academic years 2013-14, the number of student population in private schools was 27 per cent of the total school-going children in Delhi. Today this figure has risen to almost 32 per cent