PM degree row: Kejriwal's hit-and-run politics aimed to make him 'anti-Modi icon'
It seems that Kejriwal and his team are not ready to relent despite having been proved wrong as per the proof furnished by the DU.
New Delhi: The intense heat that the Aam Aadmi Party (AAP) generated in the public domain by raking up the controversy related to the authenticity of Prime Minister Narendra Modi's educational qualification, got dampened immediately after the Delhi University (DU) registrar announced that the PM's graduation degree and mark sheet were "authentic".
However, not losing any time, the AAP leaders immediately made a public statement claiming that the registrar office said that it was "under pressure from the Central government" and that there is an "atmosphere of fear in the university".
It seems that Kejriwal and his team are not ready to relent despite having been proved wrong as per the proof furnished by the DU. It amazed many that despite not having any solid proof against Modi, why and how did Delhi Chief Minister Arvind Kejriwal so brazenly level allegations against the PM.
It's not the first time that Kejriwal or his party leaders have displayed such aggression in public. In the past two years, there have been many occasions when the Delhi CM went on the assault mode – either verbally or through advertisements – which undoubtedly hogged media limelight.
In July 2015, for the first time ever, the national capital witnessed a series of attack ads on billboards by the roadside in Delhi saying, "Pradhan Mantri Sir! Please Dilli Sarkar ko kaam karne deejiye. Dilli sarkar theek kaam kar rahi hai (Prime Minister Sir, please allow the Delhi government to function. The Delhi government is working fine)."
Back in 2014, while contesting the Lok Sabha election against Modi from Varanasi, Kejriwal apparently made slanderous remarks against Modi in several public rallies, which ultimately did not go down well with the electorate .
What could be the possible reason behind Kejriwal forcefully challenging or taking head on anyone who doesn't subscribe to his views or ways – even if his actions sometimes sound illogical?
Is it a way to position himself as 'different' from his contemporaries?
Political analysts do not consider it as an act of adventurism but as an attempt by Kejriwal to position himself as an "anti-Modi icon".
"Arvind Kejriwal wants to position himself as an anti-Modi hero or icon. It's a competition between Kejriwal, Rahul Gandhi and Nitish Kumar, to show who's a bigger anti-Modi leader in the country. This degree row of the PM is not an end, more will come up from Kejriwal and the AAP stable in coming days," remarked political analyst MD Nalapat, professor, Geopolitics, Manipal University.
"Kejriwal thinks that those who hate Modi or are anti-Modi, will side with him. That may be his political gain," Nalapat added.
In January 2014, despite being the CM, Kejriwal defied police orders and urged Delhiites to join him on a 10-day protest in the heart of the city. He defiantly declared, "Yes, I'm an anarchist".
Commenting on the recent action of Kejriwal and AAP regarding PM's degree row, political analyst Neerja Chowdhury said, "People elected Modi as PM and there is nothing more sacrosanct than that. The educational qualification of the PM does not matter. The actions of Kejriwal and his party lack gravitas as they made allegations without solid evidence. He's indulging into hit-and-run politics."
Again on 2 March 2014, Kejriwal threatened the media that he would "jail them if AAP came to power". It surprised many, given the intelligence of the AAP chief, that how could he make such a comment? Political pundits saw it as an astute strategy played out by Kejriwal to make the AAP hog maximum media limelight in the run up to the Lok Sabha elections.
"The AAP became a political outfit to reckon in record time apparently on a principle – to fight against corruption. In the past, Kejriwal took on powerful people, which many could not. But, now with these kinds of incidents like leveling allegations against Modi without genuine evidence reflects distraction. May be he wants to position himself in the political circle as a man, who can challenge Modi and thereby get support of those who are anti-Modi," added Chowdhury, a senior journalist.
India
Modi's visit to his Lok Sabha constituency in UP comes as political activities gather pace in the BJP-ruled state which goes to Assembly polls early next year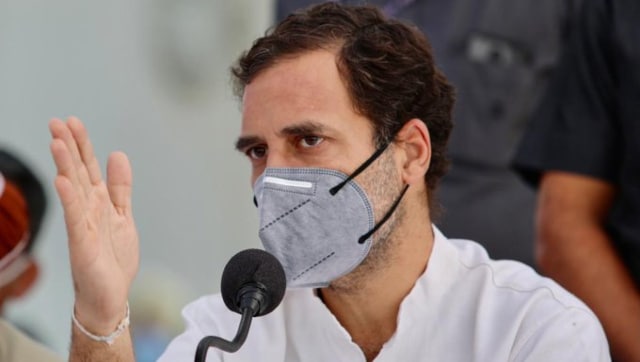 India
The former Congress president also shared a video on Twitter highlighting the alleged slow vaccination rate and media reports where people were not getting vaccines
India
Modi noted that on the coming 15 August, India will enter its 75th year of Independence and highlighted that Amrit Mahotsav is being celebrated throughout the country to mark that year