AAP and media: How BJP is adding to the cult of Arvind Kejriwal
Kejriwal's targeting of Modi isn't new. The strategy of trying to forcefully make himself into Modi's rival and therefore gain legitimacy as a contender for the Prime Minister's post, is also in danger of being overused. But with each such incident, the cult of Kejriwal gets a little more oxygen.
Mamata Banerjee once famously christened Rahul Gandhi as Narendra Modi's biggest USP.
Few of those who track Indian politics would disagree.
Recent developments in Delhi would suggest that the BJP, curiously, has turned into Arvind Kejriwal's biggest benefactor.
By committing a set of silly, schoolboyish errors the BJP — a battle-hardened outfit helmed by a man of considerable political and administrative experience — has played into the hands of Kejriwal and his upstart Aam Admi Party which depends upon the media as its raison d'être.
Before we focus on BJP's mistakes and how it has helped AAP, it will be useful to concentrate on AAP's standard operating procedure.
And to do that, one must understand Delhi, a Union Territory that functions as a state but in all purposes, is little more than a city.
For any new party to gain prominence and achieve power, it must develop a mass base and capitalize on a confluence of factors. These take time. For instance, despite massive civil dissatisfaction against the Left Front that ruled over West Bengal for more than three decades, it took Mamata Banerjee's Trinamool Congress 13 years to gain power.
AAP's rise, in comparison, has been dizzyingly fast. How? It has benefitted from the social, political and cultural milieu of Delhi that are unique to a city. Chronic shortages of electricity and water, reliance on automobiles, severe air pollution, traffic congestion, urban sprawl, wretched quality of life in slums, rising graph in crimes against women — nearly all of these are urban issues.
The AAP, which is still a party of, for and by Delhi is therefore an urban party. Most urban movements tend to rely on media but Kejriwal's party even more so. It exists because of media, draws sustenance from it and knows how to manipulate the mass and new mediums to its best advantage. And it has marvelously exploited the so-called national media's obsession with Delhi and NCR.
To give just one example, the horrific rape and murder of Jyoti Singh in Delhi resulted in a sustained campaign for women's safety in India and change in rape laws. But an equally gruesome rape and murder in Bihar has barely created a ripple in national media.
The English language media's unequal focus on Delhi could be the result of logistical proximity or a misplaced belief that national capital is India's most happening place but the fact remains that AAP has used it well to constantly be in the news, create noise and steer the discourse around it.
Moreover, quite a large number of former journalists form the core of AAP. Its government in Delhi spends crores on advertisements; it has recently appointed a private PR firm for image management at a great cost to the public exchequer; has allegedly 'appointed' 27 journalists in the governing bodies of 28 colleges that are funded by the Delhi government and affiliated to Delhi University.
All of this, taken together, has moulded AAP's cognitive dissonance into a dominant narrative and led the party into punching far above its weight.
The arrest of AAP lawmaker Dinesh Mohaniya, who was picked up by the Centre-controlled Delhi police in the middle of a news conference on Saturday, is the latest example of AAP getting yet another chance of playing the victim.
An MLA from Sangam Vihar constituency in south Delhi, Mohaniya has been booked for misbehaviour, manhandling and touching a woman inappropriately on the woman's complaint. He was taken to the Neb Sarai Police station and later produced before a duty magistrate in Saket court who sent Mohaniya to judicial custody till June 27.
Whether or not the AAP lawmaker is guilty is for the courts to decide but Mohaniya isn't a terrorist or a fugitive from law. This is dreadful politics and dafter optics. If the Centre wanted to hand a hot button issue to Kejriwal on a platter, it couldn't have done any better. Quite expectedly, the Delhi Chief Minister wasted little time and once again made it a 'Me-vs-Modi' issue, a morality play he rehearses even during sleep.
That the arrest was made on 25 June — the 41st anniversary of Emergency imposed by Indira Gandhi between 1975-77, was the proverbial cherry on Kejriwal's cake as he blamed Modi for 'declaring Emergency in Delhi'.
The AAP chief's targeting of Modi isn't new.
The strategy of trying to forcefully make himself into Modi's rival and therefore gain legitimacy as a contender for the Prime Minister's post, is also in danger of being overused. But with each such incident, the cult of Kejriwal gets a little more oxygen.
As was evident during the furore over Modi's degree issue when the BJP fielded no less than party president Amit Shah and Union finance minister Arun Jaitley to counter AAP chief's 'shoot and scoot' charges, the BJP seems to have decided that it will take on AAP with all the aggression at its command. There is only one problem with this strategy though. This is exactly what Kejriwal wants.
Find latest and upcoming tech gadgets online on Tech2 Gadgets. Get technology news, gadgets reviews & ratings. Popular gadgets including laptop, tablet and mobile specifications, features, prices, comparison.
India
Coronavirus LIVE Updates: The BMC on Tuesday said that a serological surveillance for COVID-19 infection was commissioned by NITI-Aayog, Municipal Corporation of Greater Mumbai and Tata Institute of Fundamental Research.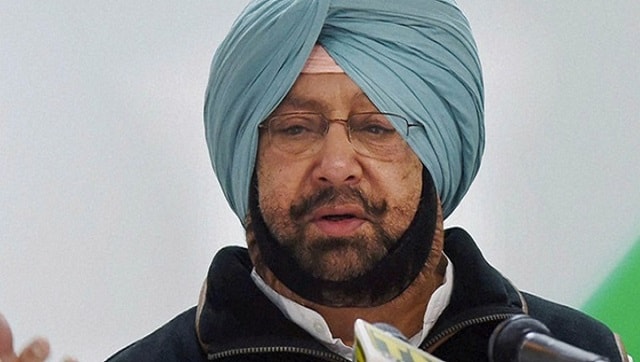 India
The Punjab CM said his Delhi counterpart's demand was nothing but a 'political gimmick' aimed at regaining AAP's lost foothold in the state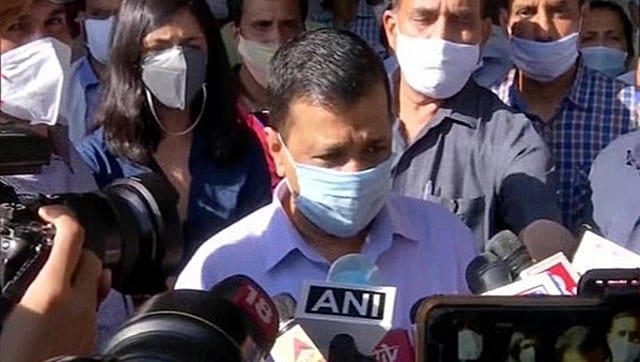 India
Arvind Kejriwal said that the news about the sexual assault on a 12-year-old girl in Delhi's Paschim Vihar has shaken his soul to the core