AAP accuses EC of 'fraudulent' deletion of 10 lakh voters from Delhi electoral rolls; poll body terms allegations 'baseless'
The AAP and the EC have again been engaged in a dispute, this time over the deletion of names of over 10 lakh voters from the electoral roll in Delhi.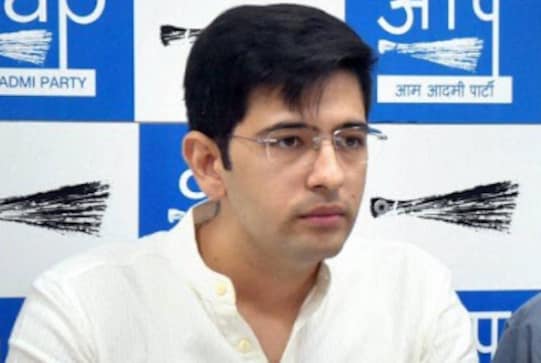 The Aam Aadmi Party and the Election Commission have again been engaged in a dispute, this time over the deletion of names of over 10 lakh voters from the electoral roll in Delhi.
Raghav Chadha, AAP leader and in-charge of South Delhi Lok Sabha constituency, on Sunday issued a statement alleging that the Election Commission has deleted more than 10 lakh names from the voters' list without following due process. The Election Commission has denied the claim
"When we approached the Commission, it admitted that more than 10 lakh voters' names have been deleted in the last four years. But what it is hiding is that due process has not been followed while doing so," he told Firstpost.
Chadha, apart from alleging that due process was not followed, also claims that the Election Commission does not have the correct voters' list with it. He says that this came to light after the AAP made the complaint.
"A delegation of the Aam Aadmi Party led by Delhi chief minister Arvind Kejriwal, and including Deputy Chief Minister Manish Sisodia and myself had recently met with Chief Election Commissioner OP Rawat regarding large-scale, fraudulent deletion of voters from Delhi's electoral roll. Pursuant to the complaint, the commission requested for a list of a couple of areas where we suspected that voters had been wrongfully removed from the list. We provided the names of Harkesh Nagar and Lal Kuan in Tughlakabad Assembly in my South Delhi constituency to the Commission," he further added.
After the complaint, the commission ordered a door-to-door survey in the matter on 16, 17 and 18 November. Chadha alleged that the voters' list the election officers were carrying for the house-to-house audit were flawed.
"How can one audit the voters' list without a correct voters' list at hand?," he asked. He alleged that the deletion exercise was carried out in complicity with the BJP.
Deletion of names from the voters' list is a regular process followed by the commission to ensure that only people ordinarily residing in a constituency have their names in the concerned voter's list. The Chief Electoral Officer has to follow a detailed procedure to delete the name of a voter, which includes informing the voter, physical verification of his or her residential address, and also obtaining signatures from witnesses at the time of deletion.
"Delhi has a vast migrant population, and we need to ensure that a voter's name does not appear in the list of a constituency even after he or she has migrated from it," says an official working with the Chief Electoral Officer in Delhi. Names of voters are also deleted after their deaths.
The official further said that names of new voters are also included in the voters' list after they migrate to a particular constituency and apply for inclusion.
The official, a highly placed source in the office, expressed surprise at the AAP's allegation and said, "Since 2015, we have been deleting 2.5 lakh non-existent voters on an average every year. Only a year-and-a-half ago, all political parties fielded candidates in the MCD elections after deletion of more than 5 lakh voters with the same process. No one complained at that time. I do not know what has happened now."
The source said that 13 lakh new names have also been added to the list.
An official statement issued by the District Election Officer in South Delhi Constituency said, "With reference to statements made by Raghav Chadha, national spokesperson, AAP today on 18.11.2018, where allegations have been made about the farcical investigation conducted by Election Commission based on inaccurate list of deleted voters , it is being clarified that all allegations are baseless and without facts. In fact, based on the complaint filed by AAP, Election Commission of India took immediate steps to stop all apprehension with respect to sanctity of electoral roll and ordered immediate house-to-house verification of all deleted entries of the Harkesh Nagar and Lal Kuan areas, as alleged to have massive deletions."
It also said that deletion and addition of voters is a continuous process.
A detailed report of the door-to-door verification will be submitted to Election Commission Of India in a day.
World
The Aam Aadmi Party (AAP) is just shy of one state to achieving its dream of becoming a national party — it's already a state-recognised outfit in Delhi, Punjab and Goa. A 'national party' tag will further boost Arvind Kejriwal's 2024 chances of being the main contender to Narendra Modi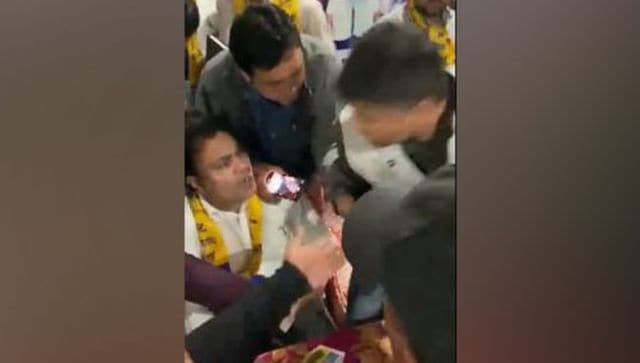 India
In a video shared by BJP leader Kapil Mishra, Gulab can been seen getting beaten up by his party workers. The AAP MLA was in the midst of a heated argument with a group of party workers. After which he was manhandled and hounded out of the office
Politics
If the Aam Aadmi Party wins seats in the Gujarat Assembly Election, Arvind Kejriwal's party will be designated as a national party