Aao ji badlo Dilli: Hope and hopelessness on Election Day
Election dat actually feels like a sudden hush after weeks of frenetic and raucous campaigning. And the media gets busy capturing the stock images of democracy in action. But some unexpected moments stand out.
Arvind Kejriwal, true to his healthier-than-thou image, decides to vote at 8 AM on election day.
Noida is still wreathed in fog and the sun a hazy orange as I speed through deserted streets to get to his polling booth in time. There is something almost tranquil about a city shrugging off the mist to wake to Election Day.
It actually feels like a sudden hush after weeks of frenetic and raucous campaigning.
For two weeks all I have heard is election noise. There were Sheila Dikshit's radio ads that sounded like a cross between an annoyed headmistress ("don't be fooled by false dreams") and a fond aunty ("my dear Dilli-vasiyon). There was the BJP's cheery anthem about Aao ji badlo Dilli which somehow managed to weave the word balatkar into the lyrics with peppy insouciance. The Aam Aadmi Party went deliberately downmarket and hired marching bands and dhol-players to lead Arvind Kejriwal's vehicle rally with tinny fanfare. Now the billboards with pictures of pricey onions and tomatoes already feel like yesterday's news.
On election morning on some of the beautiful tree-lined avenues of central Delhi, named after dead emperors, long-gone statesmen and undeserving politicians, there seem to more monkeys than people. Entire families of monkeys stroll across the street that they suddenly own on a weekday morning. Others perch on the gates of Nirman Bhavan where Sheila Dikshit and Sonia Gandhi have just voted, staring at the line of people waiting their turn. The monkeys look at the voters. The voters look at the monkeys. The media trample over flower pots shouting "Sheila ma'am, vote mark."
All over television, smiling politicians are showing India the finger. Ink-stained and proud. The fire and brimstone of the past few days has suddenly dissipated. Everyone oozes a sunny confidence for the camera predicting certain victory for their party. The media, bundled up against the morning chill and bored waiting for the celebrity voters to arrive, while away their time taking selfies. A solitary BJP politician wanders out after voting and television cameras pounce on him. He has probably never given that many interviews in his political life. At 8:30 in the morning he pronounces the turnout "historic". "Jhoot" snorts Ashok Randhawa standing right behind him in full view of the cameras. "How can he say historic when not even 10 percent has voted yet?"
Three generations of a family show up in a black Mercedes SUV to vote. The eleven-year old daughter Shivya takes a picture of her family holding their ink-stained fingers aloft. Rukmani Devi, 86, hard-of-hearing, with hennaed hair, is carried out on a blue plastic chair. The media rush towards her, anxious for that mandatory picture of Indian democracy in action – the old lady at the polling booth.
Voting day in India always comes with these stock images thanks to us in the media. They are meant to reassure us that no matter how dastardly the politicians are, the business of making democracy is in fine fettle.
Far away from Lutyens Delhi, in Munirka, on a street lined with a homeopathy clinic, the Mahajan General Store and Haryana Fresh (vegetables), an area last in the news for the horrific gang rape less than a year ago, the voting lines are long. Three women come out of the polling booth. We ask them about the impact of the gang rape on their voting. Women's safety, surely, was on their minds? But the women up-end our media wisdom collected from newspaper surveys. The mother complains the village tank has been turned into a swimming pool but the children from the neighbourhood do not get to swim in it. The daughters are worried about jobs. Someone else talks about electricity bills. A seventeen-year-old waiting for her sister to finish voting says she's not worried about her safety. "I am strong," she says confidently.
Though we strut around with cards and microphones, elections are a humbling experience for media. We want to reduce people into pre-ordained issues and put them in boxes. But they have their own minds.
At the Aam Aadmi office on Hanuman Road, Kejriwal has come and gone. His polling booth is a model one, festooned with marigold garlands like a wedding hall. Kejriwal walked to the booth, surrounded by television cameras, as if he was on the Dandi March. He asked the public to fast until they had voted.
Long after he had left a group of slum dwellers show up brandishing their voter cards. An AAP worker arranges them in a half-circle for the hungry cameras. They are from Kailbari basti in Dikshit's constituency and complain their entire colony, almost all 7000 of them, has found their names stripped from the voter rolls. They had moved court about being relocated and Bhullar Singh Pasi says he thinks this is their punishment for going against the Congress.
As they patiently repeat their story again and again, for one television crew after another, an AAP volunteer scolds them for not chanting their slogans in indignant unison. As media, we take all stories and claims, with a cynic's pinch of salt no matter if Aam Aadmi's Yogendra Yadav waxes eloquent about how AAP has restored a smidgen of idealism to a tainted and tattered political process. Reporters roll their eyes and talk about where they will go for a drink once the dry day ends at 5.
As I sit typing my notes into my Blackberry, a woman comes up to me hesitantly. She is one of the basti dwellers reprimanded for not sloganeering with enough gusto. Almost timidly she fishes out her voter ID card, carefully preserved in a plastic bag and holds it out to me as if I am an official.
Ram Kali, 35, it says.
I don't tell her my press card is not good enough to even get me inside the polling station. In her eyes, as a media-wallah, I have some mysterious power. I ask her what she does, mostly because I feel I should ask her something. It's what journalists do. She is a mazdoor, she says. She carries loads on her head for Rs 5000-6000 a month. Mazdoori chhodke vote deney aayi par woh bhi nahin hua (I left my work to come vote but even that did not happen), she rues. Why does she come? I wonder. Why not? She says. Does not even the Prime Minister vote? That shuts me up.
I hand her card back to her, with the only expression I can muster, one of vague sympathy, feeling utterly impotent, unable to help her exercise the most basic act of our democracy.
As the news narrative moves on to number-crunching of exit polls and breathless predictions of seat combinations, Ram Kali will not even be a blip in the election story. But long after the next chief minister comes to power in Delhi, I will remember Ram Kali standing there holding her ID card, her face a mixture of both hope and hopelessness, a far more poignant symbol of the power and limitations of our democracy than anything I had seen in the campaign.
Find latest and upcoming tech gadgets online on Tech2 Gadgets. Get technology news, gadgets reviews & ratings. Popular gadgets including laptop, tablet and mobile specifications, features, prices, comparison.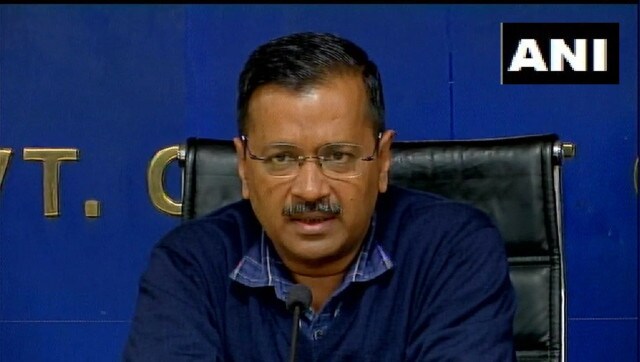 India
The court had asked why the AAP government was conducting Rapid Antigen Testing, which has a high rate of false negative results, as the primary test.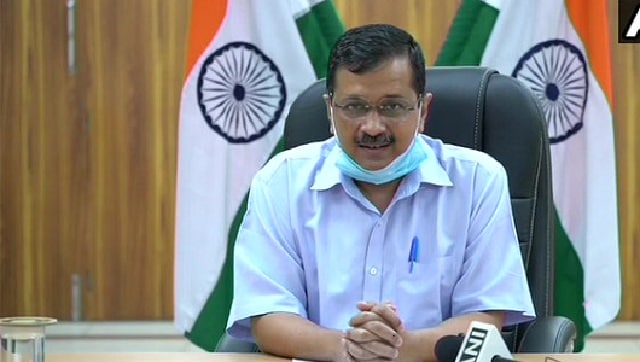 Politics
Kejriwal has received several suggestions from economists and representatives from trade and industry for economic revival, an official said.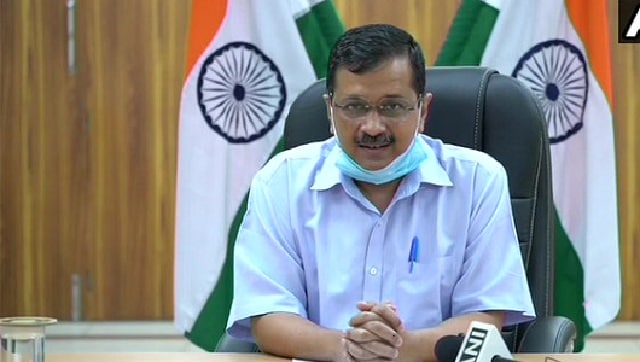 India
The scheme, which was approved at a cabinet meeting, is expected to be rolled out in the next 6-7 months after completing tendering process and other necessities.