A tough administrator, ND Tiwari introduced concept of industrial hubs to Uttar Pradesh, kept criminals out of governance
Those who worked with former Uttar Pradesh and Uttarakhand chief minister ND Tiwari, still recall that his mild-mannerism concealed a tough administrator who would brook no nonsense when it came to taking decisions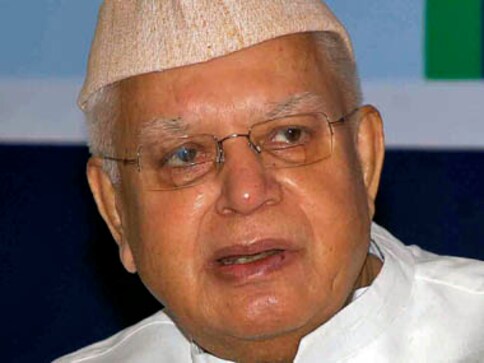 History is the ruthless reckoner of facts and more often swayed by circumstances in assessment of individuals. One cannot grudge if ND Tiwari does not find a place even in the footnote of Indian political history. He may be casually referred to as a political philanderer who held chief minister's position in Uttar Pradesh thrice and in Uttarakhand once.
Such an assessment would be a gross injustice to Tiwari whose contribution to society and politics was immense. In his role as the chief minister of Uttar Pradesh, Tiwari was perhaps the best administrator that Uttar Pradesh had ever seen. Given the tendency of the congress high command to keep party stalwarts unsettled, Tiwari was never allowed in Uttar Pradesh to remain for longer term. Yet, his vision for development was unique.
Much before development came to the centre-stage of politics, Tiwari projected himself as "vikas purus" (developmental man) in the country's largest state. Those who worked with him still recall that his mild-mannerism concealed a tough administrator who would brook no nonsense when it came to taking decision. Let me recount certain instances to bring out Tiwari's administrative acumen.
After Indira Gandhi's assassination, anti-Sikh riots broke out in Kanpur where thousands were killed by rampaging mobs. The then district magistrate was apparently guilty of letting the rioters roam freely and killing Sikhs around the metropolis. The district magistrate claimed himself to be close to the Nehru-Gandhi family. After a week, Tiwari sacked him. A delegation of noted industrialist from Kanpur and some eminent citizens rushed to Lucknow to request Tiwari to change his decision. Tiwari's first response was: "I will talk about everything except the removal of the official." His tone was so firm and categorical that the delegation did not broach the subject.
In another instance, Tiwari was the chief minister when the foundation laying was done in Ayodhya at the disputed site in 1989. Tiwari was conscious of the fallout of this act and had opposed it but couldn't do anything because of then home minister Buta Singh and Prime Minister Rajiv Gandhi. How did you allow this to happen? I once asked him. He narrated the story as how Rajiv, along with Singh and an IPS officer went to see Devraha Baba, a much revered spiritual saint in the region, who said, "Bachcha, ho jane do (Boy, let it happen)".
"Aur Bachche ne ho jane diya (And the boy indeed let it happen)," he said jokingly. Of course, Tiwari was then distancing himself from Rajiv's politics of temple. He made it clear that the foundation laying was ordained by Rajiv not him.
IAS and IPS officers who worked with him still recall his morning phone call to inquire about incidents reported in morning newspapers and the administration's response. "He would always begin with respectful appellation like DM Sahab or SSP Sahab which was so soothing to ears," said an IAS officer associated with him for a long time. In Uttar Pradesh, Tiwari gave the concept of developing industrial estates across the state and making industrial hubs which were quite similar to SEZs being developed now. Uttar Pradesh's most promising township Noida was conceptualised and had started taking shape during Tiwari's time.
What was strikingly different in Tiwari's style of functioning with others in Uttar Pradesh was the inculcation of a culture of governance which kept criminals at bay. This was quite a daunting task in Uttar Pradesh as chief ministers right since Hemvati Nandan Bahuguna had begun patronising criminals. Tiwari did follow the pattern but kept his governance largely unaffected by the Mafia culture of the state. For a generation of a bureaucrats inducted in the administration in the nineties, such a situation would be difficult even to imagine in Uttar Pradesh now.
Tiwari slipped on the cusp of history in 1991 to go for precipitous decline after Rajiv's assassination in 1991. Though a front runner for the prime minister, he lost Lok Sabha polls in Nainital and forfeited the chance of becoming the country's top political executive. Had he not lost the election then, Tiwari would have been remembered differently despite his follies.
In his life's weaker moments, he surrounded himself with controversies and salacious stories that started defining him. But history would be doing gross injustice if Tiwari is only remembered for that.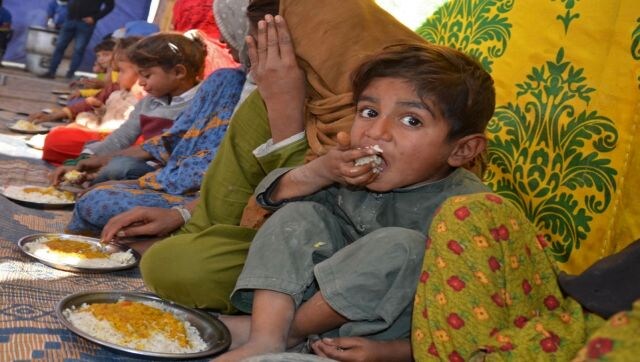 Opinion
Pakistan's tumultuous history has seen it hovering on the brink of crisis several times, but this is the first time it's slipping into possible default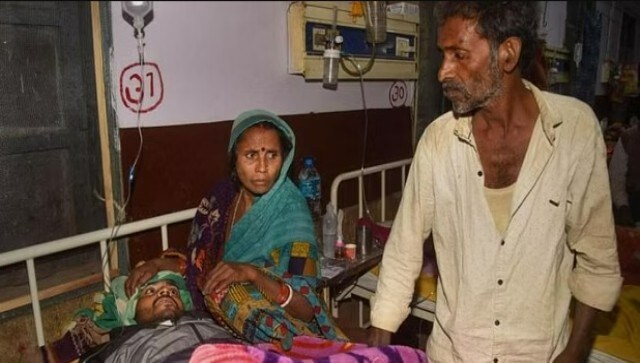 Opinion
Healthcare is a public good. If India wants to become a developed nation by 2047, the sector must be made tax-free
World
The bill proposes holding congressional and presidential elections in October this year with elected officials taking power in late December. Elected officials would serve a five-year term until July 2028