A second state for AAP? Why Haryana is Kejriwal's best bet
The choices it makes now will determine AAP's viability in the future. The temptation of 2014 is strong, but the reality of 2019 or 2024 may be worth waiting for, striving for.
There is something manic about Arvind Kejriwal. He is running Delhi's Government in the manner of a T20 cricket match – he has assumed that his time at the crease is limited and so he needs to score big from the first ball. He may be within reason. The Congress party, on whose support AAP's Delhi Government depends, is notoriously fickle and could pull the plug at any time.
Unfortunately, politics is more akin to a Test match. It takes a long time and great patience to scale up a political party from scratch. If Kejriwal and his key strategists are going to run their politics beyond Delhi like they are the Delhi Government, the probability is that they will trip up sooner than later. AAP should be worried when lightweights like Kumar Vishwas overplay their hand by expressing a national ambition the party may not be ready for, not in four months' time anyway.
Remember that even in Delhi, after two and a half years in the spotlight (the Anna movement gathered momentum in the capital in April 2011), and an aggressive, focused, (door to door) campaign for over a year, the party came second to the BJP which for the most part was led by the uninspiring Vijay Goel. Make no mistake, it was a stunning debut for AAP, but it would be worthwhile for the party to read the verdict for what it was. Serious work lies ahead before it persuades even Delhi (from where most of its leaders hail) that it is the party of first choice.
AAP can certainly fight a limited battle in the General Election – in Delhi and a few other major cities where they have recognition. But if they over-stretch and then lose badly, it will damage their cause. Winnability is often a code word for defending crooks in politics but the ability to be a winner is so crucial for political survival.
The one ray of hope for AAP as they try and establish their footprint outside Delhi is their leader Yogendra Yadav, who is as calm as Kejriwal is hyper. On the evening of December 28, the day Kejriwal was sworn in as Chief Minister, Yadav tweeted, "Leaving for Haryana tomorrow morning and will spend most of my time there from now on. Back to the roots." That was an adequate hint of where he thought the next battle should be fought. A couple of days later, in an interview to The Indian Express, Yadav was candid enough to wish that the General Election be postponed by a year so that his party would have time to scale up.
Realistically, Haryana is where AAP can emerge as a giant killer. The assembly election there is due in the second half of 2014. It helps AAP that Haryana is geographically adjacent to Delhi, so AAP's Delhi performance will have spillover effects. It also helps that Arvind Kejriwal and Yogendra Yadav, the two most well-known and credible faces of AAP, are natives of Haryana.
But there are other factors that make Haryana a fertile ground for AAP. The Congress led by Chief Minister Bhupinder Singh Hooda is the dominant player in the state. But after two consecutive terms in office and numerous corruption allegations, Hooda is on a weak wicket. For AAP, its campaign against Robert Vadra's land deals in Haryana and the Government's campaign against IAS officer Ashok Khemka on the same issue are excellent fodder to launch an attack on the Congress. The reason Haryana may be more receptive than even Delhi to AAP is that the leading opposition party, the INLD of Om Prakash Chautala and his sons Ajay and Abhay Chautala, is more discredited on the corruption issue. The senior Chautala and Ajay are in jail, having been convicted for corruption-related offences. The BJP, in alliance with the Haryana Janhit Congress of Kuldeep Bishnoi (Bhajan Lal's son), is the third pole in the state but its prospects are uncertain. There is room for a new alternative to emerge.
If AAP were to nominate either Yadav or Khemka as its Chief Ministerial candidate, it would be in with a fighting chance of making an impact. But that announcement needs to be made now so that the candidate has enough time to run an effective campaign.
AAP faces some stark choices in the next six months. Does the party want to focus its considerable energy on running a good government (beyond freebies) in Delhi? Does it want to back Yadav and Khemka to the hilt and make an audacious bid to win power in a second state? Or does it want to play the Lok Sabha stakes where returns are far more uncertain than in Delhi or Haryana? Would the next six months not be better spent evolving a more sophisticated policy agenda? In states outside Delhi agriculture for example would be a big issue where AAP has no concrete ideas for change.
The choices it makes now will determine AAP's viability in the future. The temptation of 2014 is strong, but the reality of 2019 or 2024 may be worth waiting for, striving for.
Find latest and upcoming tech gadgets online on Tech2 Gadgets. Get technology news, gadgets reviews & ratings. Popular gadgets including laptop, tablet and mobile specifications, features, prices, comparison.
India
All eight samples — four from a park in Mayur Vihar Phase 3, three from Sanjay Lake and one from Dwarka — have been found positive for Avian Influenza, Dr Rakesh Singh from the animal husbandry unit of the Development department said
India
Delhi has the highest percentage of severely stunted children (11.7 percent), according to the Urban Hunger and Malnutrition (HUNGaMA) study whose results were released in February 2018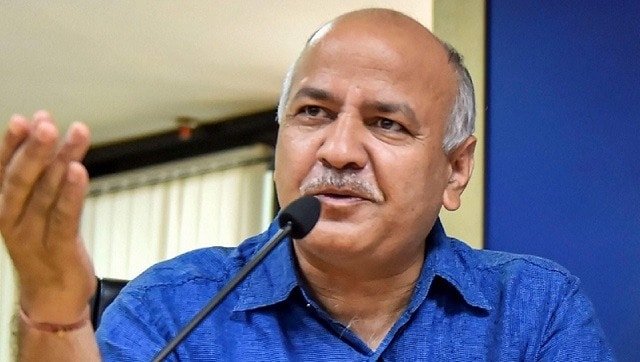 India
At a press conference, the Delhi deputy chief minister said the AAP govt doesn't have an obligation to provide funds but has decided to after "seeing the suffering of MCD employees"