Fresh chapter in history: Nitish Kumar all set to take on Narendra Modi in 2019
Come Sunday and Nitish Kumar will write a fresh chapter in history for himself. The big announcement is expected to come in the proposed JD(U) national executive meeting, where he is expected to take over as the party's national president.
Come Sunday and Nitish Kumar will write a fresh chapter in history for himself. The big announcement is expected to come in the proposed JD(U) national executive meeting, where he is expected to take over as the party's national president. This will be the first clear sign that the Bihar Chief Minister has set his eyes beyond the boundaries of Bihar, to be seen more prominently as a challenger to Prime Minister Narendra Modi in 2019.
In order to project himself as a 'popular development icon', Nitish will begin the process of renaming or rebranding his party- JD(U) will soon take a new avatar - as the 'Jan Vikas Party', where some smaller parties like Ajit Singh's RLD, Babulal Marandi's JVM and other such smaller outfits may merge with it.
The idea is to make the Jan Vikas Party 'national', and have it recognized as a national political party by the Election Commission. If it succeeds in its plan by getting the required percentage of votes and a substantial presence is states, then it would get the recognition, which currently only the BJP and Congress have.
Four other parties - CPI, CPM, NCP and BSP, which earlier had a national party aura, have all been divested and are now reduced to the status of regional parties.
For the first time in his four decade long political career, Nitish Kumar is getting ready to hold a top organisational post. It has been rather ironical that the Bihar Chief Minister, who has been the de-facto boss and practically the founder of JD(U) and erstwhile Samata Party, has never held any post in either of the parties. The only time that Nitish Kumar has held any organisational post was in the 1980s, when he became president of Yuva Lok Dal in Bihar and general secretary of Janata Dal.
JD(U) general secretary KC Tyagi, who has been tasked to organise the party's National Executive, told Firstpost that, "there is a tremendous demand from the grassroots - both of workers and leaders - that Nitishji should now take over as the party's president. The demand is in consonance with his popularity, organizational capabilities and proven track record of good governance,"
"If he agrees to abide by the wishes of the party's rank and file, our party will be immensely benefitted. It will make our task easier in propagating our cause and consolidating our support base. He advised that it would be better to wait till Sunday to see how things pan out," Tyagi said.
He also said that the incumbent party chief, Sharad Yadav, has 'expressed his desire to relinquish the post which he has been holding for last three terms or nine years to be precise'. There are many in the party who think that Sharad Yadav's position in JD(U) was that of a 'king without a kingdom' and now he is about to be divested of that titular title that he has held for so long.
In fact, there was a move to remove him from the top party post when organisational elections were due last time, but just ahead of the national executive and council meeting, Nitish favoured Yadav's continuance even as the party constitution bars any one to remain president beyond two full terms. An exception to its constitutional norm was made for Yadav.
But in the bargain, Yadav may get a fresh six year term in Rajya Sabha. He was sent to Rajya Sabha by Nitish after he lost the 2014 Parliamentary elections. His term, along with four others - Ghulam Rasool Balyawi, Pawan Verma, KC Tyagi and Ramchandra Prasad Singh is coming to an end on July 7.
The move to make Nitish as JD(U) president needs to be seen in context of three other developments - first, fulfilment of his poll promise of 'nashabandi' - ban on sale and consumption of liquor in Bihar; second, 35 percent reservation for women in all government jobs; and third, a move to unite JD(U) with Ajit Singh's RLD in UP, Babulal Marandi's JVM in Jharkhand and opening negotiations with some other smaller parties like the Peace Party, Apna Dal (faction led by Anupriya Patel's mother Krishna Patel), Mahan Dal etc and to fight UP elections in a big way.
Total Prohibition was one big pre-poll promise by Nitish Kumar. The demand for it came from women and elderly persons from almost all corners of the state. In some areas women physically prevented the opening of a new liquor shop and forcing the closure of some old ones.
Though his announcement on the issue on Tuesday, with stringent penal provisions where quantum of punishment against offenders is higher than robbery and rape, has upset many but by doing so he has created a huge social constituency for himself. His supporters say that the clampdown against the offenders would be far stronger than in Gujarat.
This also means that he is detaching his governance agenda from the clutches of Lalu Yadav's RJD. The credit for prohibition and the consequent popular goodwill will go to Nitish and not to Lalu. RJD's brand of politics is generally known for the reverse. Recently Lalu had spoken to Nitish, telling him not to ban toddy called 'tadi' in Bihar.
A senior JD(U) leader said "Nitish has turned into Ashoka. And just as Ashoka had turned into Dhamma and began propagating it in third century BC after conquering Kalinga, Nitish after remaining in power for over a decade and winning Bihar for the third time has seen enough,"
"Rampant proliferation of liquor vends and after hearing enough about the miseries of families where the bread winners were turning tippler, he has introduced a policy of total prohibition. Those addicted to liquor or even occasional drinkers or those in the business are bound to crib but there is widespread appreciation of this move. In one single stroke he has registered his name among the big and bold reformers." The JD(U) leader said.
Like Ashoka, Nitish too rules from Patliputra (Patna), Magadh, he added.
Find latest and upcoming tech gadgets online on Tech2 Gadgets. Get technology news, gadgets reviews & ratings. Popular gadgets including laptop, tablet and mobile specifications, features, prices, comparison.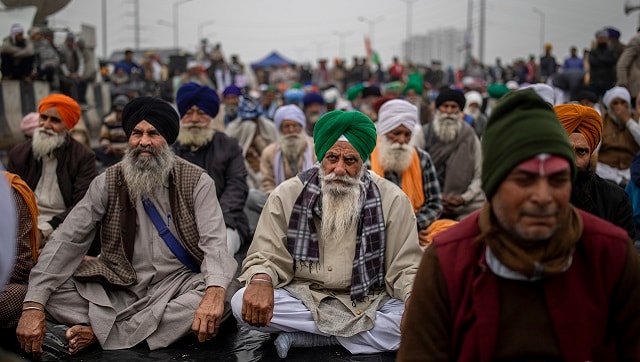 India
BKU leader Rakesh Tikait said that farmers are prepared to protest against the farm laws 'till May 2024', and termed the ongoing agitation as an 'ideological revolution'
India
Rahul said the Centre is is under the impression that they can 'destroy the cultures of this country', but he came to Madurai to send a message that nobody can suppress Tamil spirit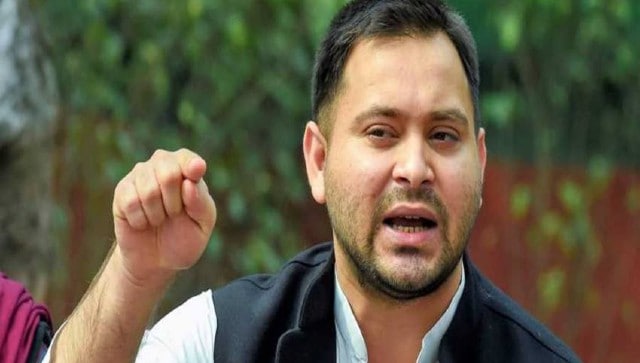 India
In a letter addressed to all principal secretaries and secretaries of various departments in the state, Bihar ADG Naiyar Hasnain Khan had on Thursday sought intimation of any such activity by individuals or organisations so that the Economic Offences Wing could take action in accordance with law