4 things we know about Manmohan thanks to Vinod Rai, Baru and Parakh
Three books and three verdicts on the working of the former Prime Minister Manmohan Singh. But what do they really tell us about him?
In this year alone there have been three books written by former insiders in the UPA government and unfortunately for former Prime Minister Manmohan Singh, the focal point of two of them was his inability to prevent some of the biggest financial scandals to rock a government.
As former Comptroller and Auditor General Vinod Rai's book is set to hit bookshelves next week, it is clear that his account will reaffirm the key insights of former PM media advisor Sanjaya Baru and Coal Secretary PC Parakh into Singh's tenure as PM.
When we pull together all three accounts, here's are three corroborated truths we now know about MMS and the UPA government:
Manmohan Singh was not just incompetent, but wilfully ignorant

First Baru, then Parakh and now Rai. All three bureaucrats affirm that Manmohan Singh can claim incompetence, but not ignorance when it comes to any of the scandals that hounded his last five years as Prime Minister.
Both Parakh and Rai affirm that the Prime Minister knew just how wrong things were in his government but chose either to turn a Nelson's eye to them or cede to political compulsions of an alliance. While Parakh had said how he had pointed out the problem with a screening committee to allocate coal blocks to the Prime Minister, Rai has affirmed that he and then Finance Minister Pranab Mukherjee had even told Singh the problem with it.
"I had met then finance minister and informed him about the situation. The finance minister immediately acknowledged the importance of the matter and took me to the PM along with him. We had together explained him about the fallout of the screening process," Rai said in an interview on Times Now.
While Rai blames the Prime Minister for failing to use his stamp of authority to prevent these scams, Baru was pretty clear in his book that the power never ever really rested with the Prime Minister any way. By that logic the power rested with Congress president Sonia Gandhi, who was perhaps just as aware of the shenanigans of allies like the DMK's A Raja and JMM's Shibu Soren and it then raises questions on her inaction on these issues.
But given the fact that it was in the end Singh who was Prime Minister, it is he who owes us an explanation as to why he chose to look the other way.
Manmohan Singh had very limited power, if any
Baru was the first to strike with his book where he alleged the presence of two power centres in the UPA government, and the Prime Minister was merely surrendering all his authority to Sonia Gandhi rather than fighting for it.
While Rai -- like Parakh -- didn't dwell on Singh's relationship with the Congress party president in his Times Now interview, the former CAG did note that the Prime Minister seems to have been constrained by "political compulsions".
The Prime Minister and every other Congress leader has denied the fact that he didn't lack power, and if that is true, then it raises questions about why he chose never to act on any of the scandals that were pointed out.
He couldn't say no to anyone but the Left Front
The Left Front were perhaps the last allies to face the wrath of Singh for withdrawing support in order to scuttle the Indo-US nuclear deal. Pretty much every other ally or party leader seems to have had a free run, no matter how wrong their actions may have been.
Rai points out that A Raja's spectrum auction plan was objected to by even senior Congress leaders like Kamal Nath, echoing Parakh's observation that allies and party leaders seemed to have a disproportionate amount of power in the UPA government.
In the coal allocation matter, among those who scuttled the Prime Minister's plans to auction the coal blocks, was Congress MP Naveen Jindal, who as Parakh noted "had considerable interests in coal mining".
Parakh also notes that Dasari Narayana Rao, the Telugu film director, who was then the minister of state for coal, was aided by Jharkhand Mukti Morcha chief Shibu Soren, who was also coal minister in scuttling the plan to have open bidding for coal blocks.
While Sonia Gandhi let Singh take the battle to the Left front when it came to the nuclear deal, she seems to have given him little ground to take on other allies when it came to rather obvious cases of the abuse of power. That the Prime Minister wasn't given a free rein to take on allies can be explained by the necessity to ensure the government's survival, but little explains the party's inaction against its own like Suresh Kalmadi.
Singh's notion of integrity was strictly personal

Parakh in his book wrote that when he decided to tender his resignation as coal secretary, he met with the Prime Minister in a meeting that perhaps describes why allies had a free run
"On August 17, 2005 I met the Prime Minister for a farewell call. I wanted to express my concern at the insult and humiliation that members of Parliament heap on civil servants and senior executives of public service undertakings," he wrote.
Instead what he got wasn't what you'd expect from a head of state. He wrote that the Prime Minister expressed anguish over his resignation and said admitted he had faced similar situations himself, "but it would not be in the national interest if he was to offer his resignation on every such issue."
But Baru perhaps explained why Singh while self effacing, couldn't ever bring himself to take on other evident cases of improbity:
Dr Singh's general attitude towards corruption in public life, which he adopted through his career in government, seemed to me to be that he would himself maintain the highest standards of probity in public life, but would not impose this on others. In other words, he was himself incorruptible, and also ensured that no one in his immediate family ever did anything wrong, but he did not feel answerable for the misdemeanours of his colleagues and subordinates. In this instance, he felt even less because he was not the political authority that had appointed them to these ministerial positions.
While Ra's book may be more illuminating on this point, he did not comment on Singh's personal integrity on Times Now. But he did note, as Parakh and Baru have done, that the former PM was always gracious even under attack.
I was at war but I have said in my interactions with him he has always been gracious. If you say we were at war well the media made it like we were at war but I think we were totally following the mandate of any CAG which means without fear or favour. Just like Venkatraman has said, Dr Radhakrishnan had said
In his last press conference in office, Singh had hoped history would judge him more kindly. But it is clear that the men who worked with him as Prime Minister will not.
Subscribe to Moneycontrol Pro at ₹499 for the first year. Use code PRO499. Limited period offer. *T&C apply
World
In mainland China, major events have been largely erased from public memory by censorship. Critics fear that model is being imported to Hong Kong.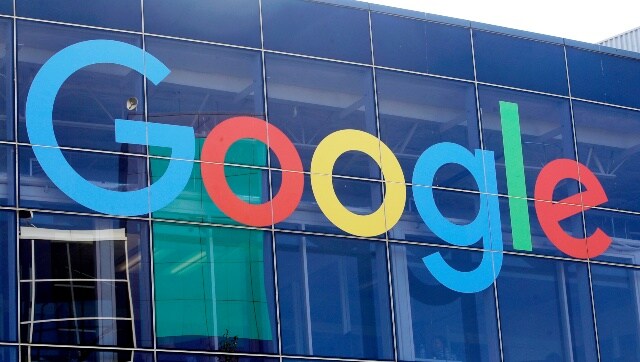 World
The Australian government is seeking to enact a 'News Media Bargaining Code' before the current session of Parliament ends on 25 February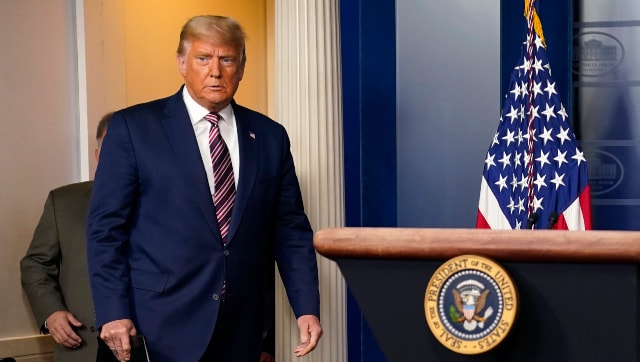 World
Seven Senate Republicans voted to convict Trump, the most senators of a president's own party to turn against him in an impeachment trial in American history