3 years of Narendra Modi govt: Was demonetisation his biggest blunder or reform?
Even after six months, we are still struggling for an answer. The precise reason is neither the government nor the RBI has yet revealed the amount of old currency that has returned to the system after demonetisation.
Was demonetisation — the recalling of Rs 500, Rs 1,000 notes overnight — the biggest blunder or the biggest reform step taken in Narendra Modi's three years? There is no straight, easy answer to this question. Nevertheless, a question worth asking again and again given the extent of impact it had in people's lives—both positive and negative.
What one can say, for sure, is demonetisation was the biggest political gamble seen in the history of modern India. It showed the inimitable political resolve of a national leader to take a high-risk decision, knowing its full impact or otherwise, that'll have large political ramifications in the rest of his political career. No other leader would have dared for such gamble.
Modi would have certainly expected some brownie points by positioning himself as an anti-corruption, anti-black money crusader. But for sure, he wouldn't have known that despite demonetisation, the political rewards would be of this scale, that he would still enjoy people's support in the same way.
All this despite a faulty implementation of the programme and prolonged miseries common man was put through. Whether the BJP admitted or not, the Uttar Pradesh poll result was a referendum on note ban too. Modi won the political gamble, in style. Period.
But, what did the country gain out of this political decision?
Before probing an answer to this question, let's briefly revisit the events that led to demonetisation. Raghuram Rajan, the news maker governor of Reserve Bank of India (RBI), said goodbye to the Mint Road on 4 September 2016, leaving the space for his deputy Urjit Patel.
Except economists and academic enthusiasts, nobody would have paid any great attention to the word demonetisation, until then. No mention of this word was there in any panel discussions or economic discourses.
Or was it there? Go back to 2014, and there was a skeptical Rajan talking about the demerits of demonetisation. "It (demonetisation) ) is often cited as a solution. Unfortunately, my sense is the clever find ways around it. They find ways to divide up their hoard into many smaller pieces. You do find that people who haven't thought of a way to convert black to white, throw it into the Hundi in some temples," Rajan said responding to a question at the 20th Lalit Doshi Memorial Lecture on 11 August 2014 at Mumbai (read a Business Standard report here).
"I think there are ways around demonetisation. It is not that easy to flush out the black money. Of course, a fair amount may be in the form of gold, therefore even harder to catch," Rajan said.
So, what we know is that the RBI wasn't a big fan of note ban back then.
But then, just yesterday (Thursday), economic affairs secretary, Shaktikanta Das told members of the Parliamentary Standing Committee that Rajan was on board on the demonetisation decision (read here). So what really happened? Did the Modi government wait for an 'unsupportive' Rajan to pack his bags and go and the new incumbent, Patel, to take over for the grand launch the demonetisation plan?
No matter what really happened behind the screen, Modi walked on to the stage on 8 November and went on with his televised announcement.
"To break the grip of corruption and black money, we have decided that the 500 rupee and 1,000 rupee currency notes presently in use will no longer be legal tender from midnight tonight, that is 8th November 2016," Modi said in his speech (read full text here) that lasted about 45 minutes, thus unveiling his biggest and boldest decision of his political career after taking over the PM's office in May 2014.
The RBI and its new governor, Urjit Patel, were on the sidelines throughout the mega show. Their job was limited to issuing circulars of the already hinted and announced decisions by the government's ministers and bureaucrats and count old notes that returned to bank counters post demonetisation — a work still continuing after the move six long months back.
An RBI, seemingly caught off-guard by the government decision, issued and reissued circulars, changed the rules on cash deposits and withdrawals — which the government/ RBI termed as 'responding to ground level situations/ developments' and the critics dubbed as 'making rules on the go with no clear plan'. Former RBI officials like Usha Thorat openly criticised the central bank's approach to the whole episode.
Let's come back to the original question? Beyond the political gains for the incumbents, what did the country gain or what did it lose from Modi's biggest move in three years?
Modi's demonetisation move gave economy Rs 5 lakh crore advantage, said a report in the India Today, citing a high-level internal government report.
Here is the rationale.
"At the time of demonetisation, currency worth Rs 17.77 lakh crores was in circulation in the economy. Out of this, Rs 15.44 lakh crores was in high denomination notes, which were phased out. Rs 2.33 lakh crores was in small denomination notes with a value of Rs 100 or less. The government's internal calculation is that if currency in circulation had continued to be printed at the same rate as before demonetisation, then by May 2017, currency in circulation would have been of the value of Rs 19.25 lakh crores. According to RBI figures,at the end of April this year, the total amount of currency in circulation was Rs 14.2 lakh crores."
This means a difference of about Rs 5 lakh crore. But, this calculation lacks logic. For one, even assuming the projections are true, a decline in currency in circulation is no way any tangible gain of note ban for the government. Had a large portion of cash got extinguished outside the banking system and in turn reduced the currency liability of the RBI, the government could have found way to claim the money and exhibit it as the demonetisation gain. This never happened.
Instead, almost all currency demonetised returned to the banks. We don't know how much yet, since the central bank hasn't released the figures. There is a likelihood that significant portion of the black money in cash would have found way to the formal system through benamies.
Until the taxman proves this and reclaims the money, the process has actually created more black money. So, how can one explain the decline in currency in circulation?
There are only two possibilities. One, there is just not enough cash being printed to meet the demand. Two, people have shifted to digital transactions hence not necessitating the need for cash. But, terming it as demonetisation gain is illogical and misleading.
According to Sushil Chandra, Chairman of Central Board of Direct Taxes, the income tax department has identified 1 lakh suspected cases of tax avoidance and undisclosed income of Rs 23,144 crore. About 91 lakh new taxpayers have also been added post the demonetisation. If the demonetisation has caused addition of new taxpayers, it is a good thing but as far the recovery of black money goes, the achievements so far is disappointing.
Of course, any achievement in the battle against black money, however small it is, and any measure that helps widen the tax base, is laudable. But, gloating over it is premature and a major blunder. Why? This is pittance compared with the black money estimates of economists like Columbia university professor, Jagdish Bhagwati, who put the figure around Rs 5 lakh crore. Even the Prime Minister's Garib Kalyan Yojana, the scheme that the government introduced after the demonetisation period ended to encourage tax evaders to come clean, managed to garner just about Rs 2,300 crore.
This means, there is a long road to tread in the black money battle. As far as corruption and terror funding are concerned, even the hardcore supporters of note ban can't claim victory.
There are some positives too. Note ban has indeed helped to formalise the economy with more number of depositors now traceable. Also, the Modi government's push for cashless economy post demonetisation has helped to improve the use of non-cash methods for regular transactions. Launch of BHIM app and incentives for use of cashless transactions have encouraged more number of people to take the digital shift.
But, one can't be blind to the fact that it has done considerable damage to certain sectors in the economy — mainly the informal sector. Lakhs of jobs have been lost and small businesses have faced a tough time, inviting wrath from even the right wing workers' unions. The recovery in these sectors will take a long time.
Some well-known economists have warned about the ill-effects of note ban saying it will shake investor confidence. "Demonetisation, fiery political speeches, symbolic gestures (who needs giant and costly Shivaji monuments?) disrupt the confidence of potential investors, domestic or foreigners. They wonder what will happen next and get cold feet," French economist Guy Sorman told PTI in an interview.
"Demonetisation was a successful political coup which was heavily applauded by a majority of the Indian people... Simultaneously, it has disrupted commercial transaction and slowed down the economy at large. Did it stop corruption? Of course not," said Sorman. But, there are economists, like Jagdish Bhagwati and Bibek Debroy who have praised the government on the move.
So back to the original question -- was demonetisation the biggest blunder or the biggest reform step taken in Narendra Modi's three years?
The answer depends on whom you ask.
India
The five-day conference will see participation of over 550 delegates from 115 countries to discuss issues related to development and strengthening of integrated geospatial information management, its capacities and capabilities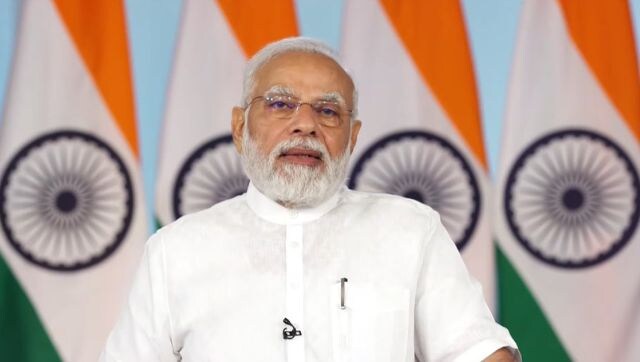 Explainers
Prime Minister Narendra Modi, on a two-day trip to Gujarat, laid the foundation stone for the terminal expected to be operational in 2026. The Bhavnagar project will be developed through a public-private partnership with Padmanabhan Mafatlal Group and the UK's Foresight Group taking the lead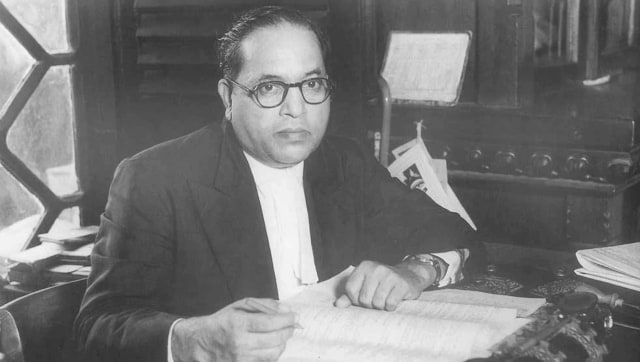 Explainers
The train will visit key sites associated with Dr BR Ambedkar including his birthplace of Mhow, London, the place he lived and studied, Nagpur, where he also studied, Delhi, where he passed away, and finally Mumbai, where he was cremated