2017 UP Assembly Election: There's more to UP politics than shoe thrown at Rahul Gandhi
Samajwadi Party's internal confusion continues while BJP finds a new catchy topic to contest the 2017 Uttar Pradesh Assembly Election
Beyond the optics of an ignoble, diversionary shoe attack on Rahul Gandhi not far away from Lucknow, earlier this week, politics appeared to be taking a dramatic turn with at least four major political developments taking place in quick succession in the Ganga-Yamuna belt.
First, Akhilesh Yadav's ambitious Vikas Se Vijay Ki Oar Yatra, which was slated to begin on 3 October, and Mulayam Singh Yadav's proposed Azamgarh rally, from where the Yadav patriarch was supposed to sound the poll bugle three days later, have been postponed.
Azamgarh happens to be the nerve-centre of Muslim-Yadav politics in eastern UP. But neither the father nor the son has explained why the rallies were postponed. All of which makes it apparent that things haven't settled down after the intra-party earthquake that shook the foundations of the Samajwadi Party earlier this month. There is an uneasy, simulated truce in the family, but one shouldn't be shocked if newer cracks develop again.
Second, Om Prakash Choutala's Indian National Lok Dal (INLD), Samajwadi Party (SP) and Nitish Kumar-led Janata Dal (United) are pushing for the creation of a new mahagathbandhan (grand alliance) at the pan-India level. And, on his part, Choudhary Ajit Singh, son of Choudhary Charan Singh, who heads the Rashtriya Lok Dal (RLD) in UP, expressed his willingness to join hands with the JD(U) and other like-minded parties in the 2017 Uttar Pradesh Assembly Election.
On 25 September, leaders of INLD, JD(U) and SP, who took part in a sadbhavana samman rally at Karnal in Haryana, reiterated that they would stick together to oppose the BJP and the Congress. What was significant about this INLD sponsored rally was that Nitish Kumar and Shivpal Singh Yadav were seen rubbing shoulders here after a long time.
Although Ajit Singh didn't take part in this rally, he gave enough hints in Delhi suggesting that his RLD was all set to team up with JD(U) and some other parties in the run-up to the 2017 Uttar Pradesh Assembly Election. Perhaps, the Jats are beginning to turn against the BJP. Finally.
Third, the BJP appears to have received a political windfall from an unexpected quarter — National Human Rights Commission (NHRC). This constitutional entity has come out with a report that makes the BJP look stronger than ever before. As reported by Firstpost on 23 September, NHRC has found enough reasons to say in its report that the 250 Hindu families, who were in a minority in Kairana, had left the town for reasons of fear and oppression. The report also hammers home the point that Muslims happen to be the majority community in this town.
According to the NHRC analysis, resettlement of over 25,000 families, which have been taking place in the aftermath of the 2013 Muzaffarnagar riots gradually, has led to a major change in the demography of many towns in the region including Kairana.
The commission is reported to have sent a notice to state chief secretary and director general of police directing them to act upon the findings and recommendations within eight weeks. State Governor Ram Naik wants the Akhilesh government to not only take cognisance of the NHRC report on Kairana exodus but also take effective action thereafter.
But Choudhary Ajit Singh has lambasted the NHRC report. "All their paperwork has been a meaningless affair," he said, adding that members of the fact-finding team talked to too few people to arrive at the conclusion.
Whatever be the truth, beyond the commission's finding, the fact remains that the BJP, which had been facing a crisis of catchy issues to fight the 2017 Uttar Pradesh Assembly Election, has hit upon the Kairana goldmine.
And fourth, all steps are afoot to bring Dayashankar Singh back into the BJP two months after his ouster. According to a report published in The Times of India, BJP justified its attempts to bring Dayashankar back, after expelling him for six years, with Bahujan Samajwadi Party's (BSP) failure to take action against own members who had publicly abused Daya's kin. Singh was ousted from BJP for comparing BSP chief Mayawati to a prostitute.
This is not all, though. Daya's wife, Swati, also looks set to make her debut as a saffron soldier. She may be given a plum position in the women's wing of the BJP. Now, there is little doubt that both Daya's abuses and the BSP's counter-abuses have helped consolidate the upper caste vote bank in favour of the BJP.
Indeed, things are changing fast in UP. The SP looks, at best, like a pale, fading shadow of its former self while the BJP is gaining ground visibly. But let's not underestimate Mayawati. She is working hard silently. Don't be surprised if her efforts to forge political unity between Dalits and Muslims succeed winningly. Meanwhile, her bête noire, Mulayam Singh Yadav, continues to be bedevilled by intra-party confusion.
And the clock is ticking away.
Find latest and upcoming tech gadgets online on Tech2 Gadgets. Get technology news, gadgets reviews & ratings. Popular gadgets including laptop, tablet and mobile specifications, features, prices, comparison.
Entertainment
"You have to leave enough room for all kinds of films to be made. We'll never have a contrarian point of view if such films aren't made," says Richa Chadha.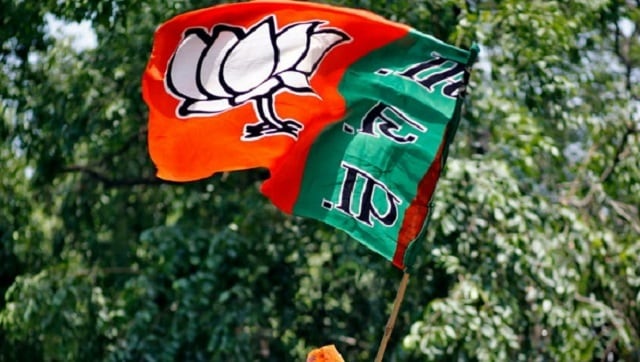 Politics
Independent candidate Mahesh Chandra Sharma's nomination papers were rejected during scrutiny of papers, leaving 12 candidates for as many seats, said Returning Officer BB Dubey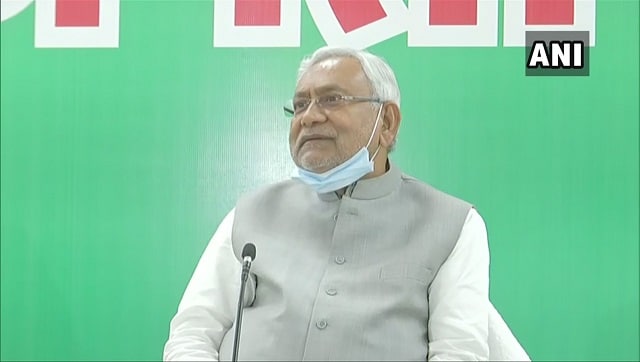 India
Nitish was speaking at an event, when journalists interjected, referring to the murder of an employee of a private airline outside his residence in Patna on Tuesday