2002 Gujarat riots and Modi: The continuing absence of grace
Narendra Modi is still defined by the Gujarat riots of 2002 because he has not been gracious enough to admit, despite attacks from all corners over a decade, that the riots were unfortunate and that he feels sorry for the lives lost.
A bit of grace and humility - that is what it takes to change perceptions. Public opinion is, after all, about perceptions. Narendra Modi is still defined by the Gujarat riots of 2002 because he has not been gracious enough to admit, despite attacks from all corners over a decade, that the riots were unfortunate and that he feels sorry for the lives lost. We have not yet heard him saying all Gujaratis are equal and the lives of members of one community are as precious as of the members of another. If he has said it, he has not been convincing enough. Such statements don't alter existential realities, but they affect perceptions, in a positive way.
His primary, and indelible, identity has been that a hardcore Hindu nationalist - the image makeover as the messiah of development came as an afterthought, in 2007. For people following his career since the Ayodhya Ram temple movement of early 1990s and the years before that, through the riots of 2002 and the Gaurav yatra a few months later, it would be difficult to set him apart from political Hindutva, with all its negative connotations. He has done little to dispel that impression. Acts such as refusing to accept the skull cap from a Muslim follower during a rally only strengthened it.
The impression is further reinforced when he says he is a `Hindu nationalist'. In his interview with Reuters, Modi utters the words with extreme care: "I'm nationalist. I'm patriotic. Nothing is wrong. I'm a born Hindu. Nothing is wrong. So, I'm a Hindu nationalist so yes, you can say I'm a Hindu nationalist because I'm a born Hindu. I'm patriotic so nothing is wrong in it."
In normal circumstances, with any other leader, such a remark would have carried lesser weight. But Modi's case is different. He comes with a baggage from the past, a difficult one to shed. Even if he wants to, his ardent followers on social media, his favourite stomping ground, won't allow him to.
Imagine the reaction if Modi tweets out one fine morning that he believes in the Gandhian-Nehruvian model of secularism and minority communities need special developmental focus from all governments. Among his die-hard supporters, he is still the icon of political Hindutva. Modi comes across as timid leader simply because he is scared of breaking out of the mould. His efforts to be a pan-India leader with appeal across communities are still unconvincing. It's possible he doesn't want to let go of the image that he has presently.
To be fair to Modi, his reference to the 'puppy' in the context of the 2002 riots is being blown out of proportion in the media.
"...any person if we are driving a car, we are a driver, and someone else is driving a car and we're sitting behind, even then if a puppy comes under the wheel, will it be painful or not? Of course it is. If I'm a chief minister or not, I'm a human being. If something bad happens anywhere, it is natural to be sad[sic],'' he says in the interview.
The media savvy Chief Minister would be aware that any such remark would be grabbed by the hungry media and twisted out of shape. There would be questions on its intention and about who the 'puppy' really refers to. However, what does not come across from the interview is a genuine sense of remorse - "Up till now, we feel that we used our full strength to set out to do the right thing". He is careful again, not to upset his core supporters.
On secularism, his take could be read in different ways.
"… But what is the definition of secularism? For me, my secularism is, India first. I say, the philosophy of my party is 'Justice to all. Appeasement to none.' This is our secularism," he says in the interview.
Fair enough. But does 'India first' mean equal opportunity for all communities? The allegation of minority appeasement has been the standard argument from the Hindutva forces against the liberal view of secularism. It has been turned into an instrument by the advocates of political Hindutva to promote a version of secularism that is intrinsically illiberal and intolerant of the 'others' .
So, is Modi presenting a line that is different? No. He is only parroting lines coming from his ideological fountainhead for a long time, ever since the days of Nehru. The country is tired of the two versions of secularism - the opportunistic one of the Congress and other parties and the exclusive one of the Sangh Parivar. One would like a strong leader to present a different and original view. Modi does not have one. If he has one, he is too shy to make it public.
It does not matter much for those outside the country if he is undemocratic or authoritarian while conducting the business of governance - he has delivered well by being both. It should not matter much either whether his take on economy is acceptable - if he is in a position of power, he will need handle it according to the circumstances around him. But the real question around Modi is the social message he conveys. So long as this is not sorted, he will continue attracting suspicion.
Modi's image makeover will be incomplete till he shows courage to present a fresh world view. His decade-long rule in Gujarat shows he is capable of doing that and is courageous enough to take on the mighty. It's time he shifted gears. Because perceptions matter in politics and he could change that with a dash of boldness.
Find latest and upcoming tech gadgets online on Tech2 Gadgets. Get technology news, gadgets reviews & ratings. Popular gadgets including laptop, tablet and mobile specifications, features, prices, comparison.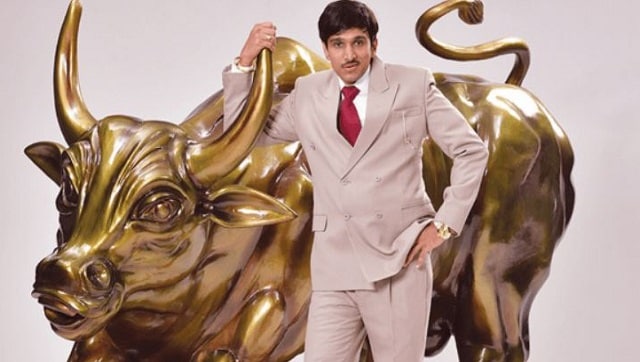 Entertainment
The last time Hansal Mehta reinvented himself he gave us films like Aligarh and Shahid. Post Scam 1992 and Chhalaang, I can't wait to see what Hansal 3.0 will bring us.
World
Barack Obama's new memoir, 'A Promised Land', goes on sale on Tuesday, 17 November
Entertainment
In pretending to care for the world, Kumar has chosen to play to the gallery of sainthood, rather than to his strength. Even his purported risks, like playing a transgender character in Laxmii – are employed towards manufacturing consent for his 'do-good' image.