1984 anti-Sikh riots case: Kamal Nath says no FIR filed against him, claims 'politics' behind parties raising issue
Kamal Nath was speaking to reporters after taking oath as the 18th chief minister of Madhya Pradesh. 'I took oath today...I had taken oath several times (in the past), but none said anything then.'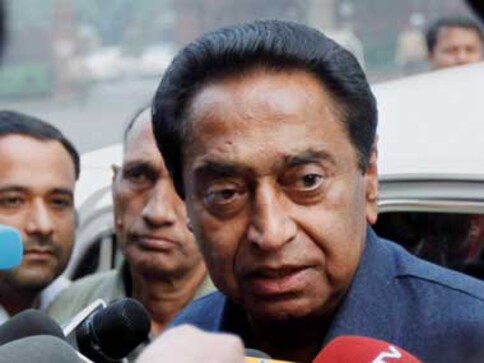 Bhopal: Madhya Pradesh chief minister Kamal Nath Monday said there was no FIR or charge sheet filed against him in the 1984 anti-Sikh riots and questioned the 'politics' behind raising of the issue now.
Nath was speaking to reporters after taking oath as the 18th chief minister of the state. "I took oath today...I had taken oath several times (in the past), but none said anything then. There is no case against me, there is no FIR or chargesheet against me. I was also in-charge of (the party affairs in) Delhi," Kamal Nath said.
"None raised the issue when I was the general secretary of the Congress. Today, that issue is being raised. You all understand what politics is there in it," he added.
Senior Congress leader Sajjan Kumar was Monday convicted and sentenced to life term for "remainder of his natural life" in a 1984 anti-Sikh riots case by the Delhi High Court.
The court said the riots were a "crime against humanity" perpetrated by those who enjoyed "political patronage".
India
Tragedy struck Madhya Pradesh's capital after midnight on 3 December 1984 when thousands died following the leak of poisonous gases from the Union Carbide Corporation plant
India
Botswana is a landlocked country in southern Africa, where the Omicron variant has been detected
Politics
Empowering the tribals of MP and charting a new excise policy, the chief minister said indigenous people will be given the right in community forest management enabling them the right over forest produce