100 days of Manohar Parrikar sarkar in Goa: After big-ticket defence deals, CM grapples with garbage heaps
Goa is also blighted by garbage heaps that stink to high heavens and make you hold your nose in disgust.
Tourists are attracted to Goa's splendid beaches like iron filings to a magnet. The rustle of palm fronds in the sea breeze is music to their ears, and the aromas of Goa's exotic cuisine transport them into a mind-blowing dreamland — till they sniff something awful in the air.
Goa is also blighted by garbage heaps that stink to high heavens and make you hold your nose in disgust.
Despite being India's smallest state, Goa is just as big as Maharashtra's Bhandara district (3,700 sq km) and has as much population as Thane town (18 lakh) and the state has plenty of garbage dumps, both big and small. The biggest of them is at Sansodda, about five kilometres from Margao, with over one lakh tonnes of rubbish spread over 1.65 lakh square feet.
Not surprisingly, apart from beef, garbage is a touchy issue in Goa today. So much so that chief minister Manohar Parrikar's performance is being judged as inversely proportional to the height of the Sonsodda trash heap!
Luckily, for Parrikar, his popularity is going up now, since the height of the Sonsoddo dump is going down for the first time since its 40 years of existence. The trash is being slowly but steadily removed. As Parrikar, the 61-year-old metallurgical engineering graduate from IIT-Mumbai, completed 100 days in office last week in his latest term, even his worst critics acknowledged that he had taken on the Sonsoddo heap head on—or nose on.
What goes to Parrikar's credit is that he is fully backing his town and country planning minister Vijai Sardesai who has taken up garbage-clearing as a personal mission. Sardesai, who leads the Goa Forward Party, was Parrikar's bitter critic before he joined the BJP-led alliance that formed the government in March.
'Garbage-free' Goa by 2022?
Three weeks after he took oath as the chief minister — for the fourth time in 17 years — Parrikar paid a much-publicised visit to Sonsoddo and expressed his resolve to remove this ugly scar from the pretty face of Goa. Fed up with what locals call a "garbage crisis", Parrikar promised to make Goa "garbage-free" by 2022.
Last month, the chief minister also announced a ban on the use of plastic from July. Those who make, sell or carry plastic bags will be fined Rs 5,000. And the punishment for littering public places with plastic waste will be a fine of Rs 10,000.
Parrikar didn't keep the promise he made during his earlier term as the chief minister to turn Goa into a "zero-waste state" by 2015, but this time round, he appears bent on ridding Goa of garbage in five years from now.
But the job of Parrikar — and Sardesai — isn't easy. Both know, as all Goans do, that the Sonsoddo dump had its beginnings some 40 years ago and can't be wiped out overnight.
Goa produces an estimated 400 tonnes of garbage a day. Indifference of past governments, combined with a woeful lack of civic sense, has led to this scourge in this idyllic state. Many parts of Goa, though thankfully not the whole state, are littered with used tyres, empty bottles, left-over food, medical and sanitary waste and other trash.
Across Goa, people burning waste and releasing toxic gases into air is a common sight, though it's an offence in all of India. At the Benaulim beach last week, this writer found hordes of flies and stray dogs, attracted by rubbish lying nearby, keeping company with customers at restaurants.
People living around the Sonsoddo heap have been the worst victims, many ending up with eye and lung ailments. It's a year-long misery, but rains make it worse. The joy of a monsoon is replaced by the dread of rainwater making a mess of the garbage heap and producing toxic chemicals that contaminate groundwater.
...and a garbage of scams
Several projects meant to clear the dump were stymied by red-tapism and corruption, forcing officials to resort to makeshift arrangements to cover the rubbish with tarpaulin sheets which are promptly torn to pieces by armies of stray dogs.
Goa Foundation, run by environmentalist Claude Alvares, took over the dump's management in the past but quit, saying the local body was not cooperating. A waste treatment plant at last came up there in 2013, but fresh garbage arrives at the dump faster than the plant processes the old rubbish already there.
But another plant inaugurated at Saligao last year to cater to areas from Mandrem to Bardez in north Goa appears to be doing its job, though it processes only 125 tonnes a day instead of 185 which it is designed to. That's because the garbage that comes to it is an "unsegregated" mixture of organic and inorganic waste, which is manually separated at the plant.
Section 4 of the all-India Solid Waste Management Rules – 2016 insists that "every waste generator shall segregate and store the waste generated by them in three separate streams namely biodegradable, non-biodegradable and domestic hazardous wastes in suitable bins" before local authorities collect it.
It's the job of the local bodies to ensure this segregation, a job that the Margao municipality has failed to do, leading to the Sonsoddo heap.
'Waste warriors'
The crisis has thrown up a host of volunteers or "waste warriors". Leading them is Clint Vaz, 35, whose company vRecycle manages the waste of some 10,000 homes in south Goa.
Having resigned as the defence minister and becoming the Chief Minister of Goa in March, partly because Delhi's health did not suit him, Parrikar appears keen on making Goa a hygienic place for both residents and tourists.
Last month, he announced that Goa will have three more waste treatment plants at Cacora, Bainguinim and Verna on the lines of the one at Saligao. "You will see results in six months from now," he assured Goans. The Goa State Pollution Control Board has also set September 30 as the deadline for panchayats and municipalities to put in place garbage management systems.
These deadlines may be stretched, but what's more important is the political will to make Goa stink-free, and Parrikar has demonstrated so far that he has plenty of it. On their part, Goans are keeping their fingers crossed for now—and keeping them on their noses.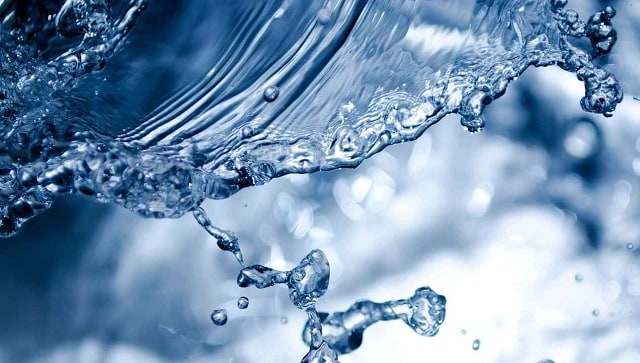 India
Pilgrims will have access to 120 drinking water fountains all along the Grand Road and other hotspots, an official state government release said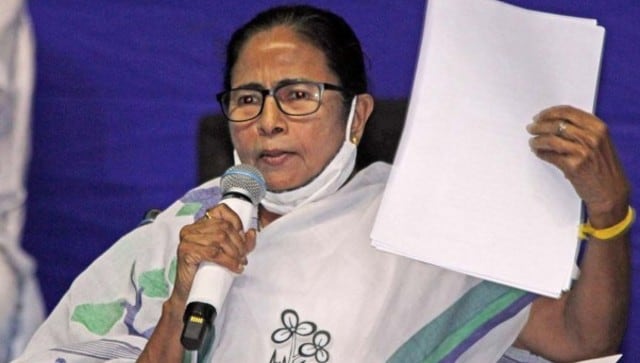 Politics
The rising fuel prices, handling of the second COVID wave and lack of vaccine availability are topics Banerjee will address in her speech
Politics
Bommai joined the BJP in 2008, following which the two-time MLC and three-time MLA from Shiggaon in Haveri district, has seen an upwards trajectory within the party ranks