Ten things Pinarayi Vijayan must do to turn Kerala into a truly 'God's own country'
What Pinarayi Vijayan must do to turn Kerala into a truly 'God's own country'
Dear Mr Pinarayi Vijayan,
Kerala is God's Own Country only for the tourists who throng the place but not for those who live in it. Despite the state's admirably high Human Development Index, what the economists call 'disguised poverty' has crippled vast sections of debt-ridden people.
Here is what you could do after you take over as the Chief Minister on Wednesday to turn Kerala into a truly God's Own Country even for the state's inhabitants.
You won the election. Now win people's goodwill.
Now that the initial euphoria over the Left's victory in Kerala has died down, you must face the harsh electoral realities. The Left Democratic Front (LDF), headed by your CPM didn't really "sweep" the Kerala election and didn't have a "landslide" victory as television anchors made it out to be. The LDF polled only 4.6 percent more votes than the Congress-led United Democratic Front (UDF). But it won 31.5 percent more seats in the assembly than the UDF.
It was a victory fast-tracked by the presence of BJP-led combination and the three-way vote-split, amply aided by the non-performance of Oommen Chandy's UDF government. At one level, it was a vote against the UDF and for the BJP, more than a vote for the LDF. You must earn the goodwill of vast sections of people who didn't vote for LDF, and the surest way to do it is to deliver good governance. So do it.
Say no to violence.
As soon as the results were out, the CPM and RSS-BJP began to accuse each other of violence. It's true that the CPM lost 17 men compared with RSS-BJP's nine in violence between the two groups in the last five years. The LDF's return to power raises a sneaky suspicion that the CPM goons may go on the warpath and try to even up the score. The reputation of the RSS on this front is not lily-white, but the CPM's record in the last four decades is more worrisome. It's no secret that it was your party which started it all some 40 years ago when the RSS began to make inroads into your strongholds.
For the CPM, violence is part of "Stalinist vanguardism" that ensures control over party and decimation of enemies. Such ideas have no place in modern world. In West Bengal, it didn't do any good to gentlemen like Jyoti Basu and Buddhadeb. It won't do any good to you in Kerala. So stop it.
Junk the communist jargon.
Your alliance with the Congress in West Bengal and a head-on fight against the same party in Kerala — Narendra Modi called at an campaign rally 'dosti in Bengal and gusthi in Kerala'— only means that the CPM has thrown political ideology out the window. But what you need to really junk is the fossilised economic ideology of the communist brand. And you must stop mouthing irrelevant jargon such as "Neo-liberalism", "Imperialism", "Proletariat" and "Bourgeois".  That sort of vocabulary is guaranteed to keep off investors and industry—and jobs.
Throw away the 'Kerala development model'. It has done its job.
The much-adored 'Kerala development model' was fine. It placed Kerala on a high pedestal in areas such as literacy and healthcare and became responsible for the state's excellent Human Development Index. But it hasn't taken — and it won't take — the state far in industrial and economic development.  The state's industry and economy can prosper only if you overcome your well-known phobia of 'market economics' and 'Privatisation'. Your love for the public sector is too old-fashioned. Liberalisation and a welfare-state do not contradict each other. It's time your party shed its ideological myopia.
Prohibition is a fool's fantasy. Forget it.
Fortunately, your manifesto didn't promise prohibition. But unfortunately, your party leaders were making confusing statements about it. Prohibition is a dimwitted policy to discourage alcohol consumption. It has never worked anywhere in the world, and it never will. Stick to your personal opinion that prohibition only leads to consumption of spurious liquor and deaths. Be bold about it. It's true that the per capita alcohol intake in Kerala, according to the state government's Economic Review of 2012, is about 8 litres a year, the highest in India. But prohibition is no answer to it. Words like abstention, awareness and self-control come to mind. In China, the country that your party admires most, liquor is available even in departmental stores. But China is doing pretty well for itself.
25 lakh jobs in five years? Be realistic.
You promised to create 25 lakh jobs in the next five years in Kerala, most of them in IT sector, agriculture and tourism. Wonderful. But it sounds too much like election-time poppycock. Take the IT sector. India is expected to generate a little over 2,00,000 tech jobs a year in the next few years. According to current industry estimates, Kerala can probably get about 20,000 jobs a year even with its Smart City and Infopark at Kochi and the Technopark at Thiruvananthapuram. That adds up to a lakh IT jobs in five years in the state.  So where will the other 24 lakh jobs come from? Tourism and agriculture? Instead of bandying about impossible numbers to fool the media and people, your government must work — and must be seen to be working — hard to create jobs to the optimum level.
Agriculture is in crisis. Do something fast.
Agriculture in Kerala is a unique mess, of a kind seen nowhere else in India. Remember Modi's 9 May election speech at Thiruvananthapuram? He said that the infant mortality rate among Scheduled Tribes in Kerala was worse than Somalia's, and needless fuss was made about it. Keep that aside. In the same speech, Modi also said that Kerala can meet only 13 percent of its requirement of agricultural products. One doesn't know where he got this figure, but there are studies which say that only about 10 percent of the total area under agriculture in Kerala has food crops like rice, pulses and tapioca. The rest of the land is used up by commercial crops like rubber, spices, areca and cashewnut. While the vagaries of the international prices of rubber and other cash crops keep farmers on tenterhooks, often pushing them into debt, the state imports most of its food items ranging from rice to vegetables. To correct this imbalance and to create jobs in agriculture sector, you need more than a five-year term, but you must make a beginning.
Bring the tourists back.
Tourism accounts for a tenth of Kerala's GDP and a quarter of the jobs in the state. But the industry has taken a beating from the outgoing Oommen Chandy government's sham prohibition policy— you may call it a 'tipsy'-turvy policy — which allows only five-star hotels to serve all liquor but permits other 'parlours' to serve just beer and wine. During the last one year, tourists were cancelling their Kerala bookings and opting for places like Tamil Nadu, Andhra Pradesh and Sri Lanka. The growth rate in the arrivals of both foreign and domestic tourists has dropped.
Your election manifesto promised to double the present 12 lakh foreign tourist arrivals in the next five years. And it promised to raise the domestic arrivals from 1.3 crore to 2 crore. This has flummoxed experts. Once again, fix realistic targets that you can deliver. Kerala's USP is its backwaters and houseboats. Use this to the optimum. The tourism sector here thrives on small enterprises and homestays, many of which are run by unprofessional hands. Give them confidence and incentives. Give them training to make them professional. Get the tourists back.
Kerala is not a state, it's one big city. Face this problem.
Most of Kerala's problems can be traced to its rapid and lopsided urbanisation. According to the 2011 census figures, the state is urbanised up to 47.7 percent, up from 26 percent in 2001. The Kerala Development Report of the Planning Commission points out: "Barring a few panchayats in the hilly tracts and a few other isolated pockets, the entire state presents the picture of an urban-rural continuum."  So the whole state of Kerala is almost like one huge urban ocean with some rural islands here and there.
This has led to immense pressure on infrastructure. Though Kerala has the highest road density in India — 375 km per 100 square kilometres against the national average of 75 — the roads in the state, even highways, are narrow. And the state generates just about 40 percent of the electricity it needs. You have been a power minister before, and you know what to do. Reduce the over-dependence on Hydel power and go for non-Hydel sources. Make a good beginning. Focus on infrastructure. It brings industry, tourists, and jobs.
Clear the garbage, please.
Excessive urbanisation has meant that the state has few places where it can dump its garbage without a hue and cry from people living nearby. So it's dumped on roads. Many waste treatment plants, set up in recent years, are not enough to cope with the 8,000 tonnes of garbage that the state generates a day. Hurry up with the plants in the pipeline, and set up more (no scams in the selection of companies, please). Waste disposal must get as much priority as file disposal in the secretariat.
Author tweets @sprasadindia
World
The brief friendship between Nehru and Flight-Captain Hanna Reitsch illuminates how the world quickly forgave those who participated in the most evil regime the world has ever known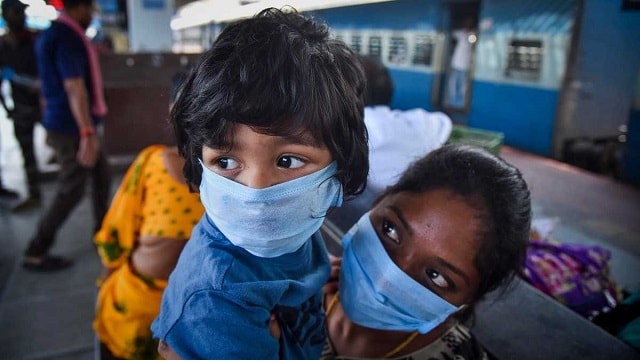 World
With numerous variants of the novel coronavirus having emerged worldwide, people everywhere have struggled to keep track of their complex alphanumeric names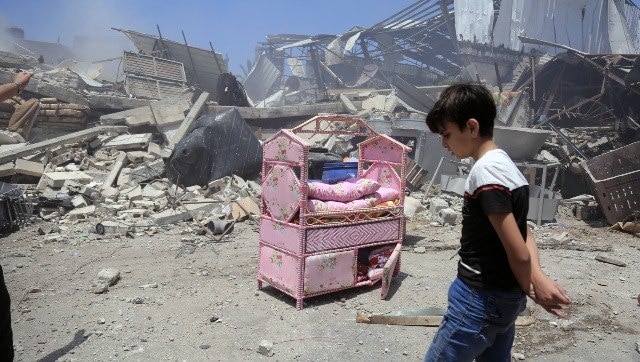 World
During 11 days of fighting this month between Israel and Hamas, at least 67 children under age 18 were killed in Gaza and 2 in Israel, according to initial reports