Ferrari's Sebastian Vettel wins Hungarian Grand Prix to extend championship lead over Lewis Hamilton
Here are some photo highlights from the Hungarian Grand Prix where Sebastian Vettel led a Ferrari one-two.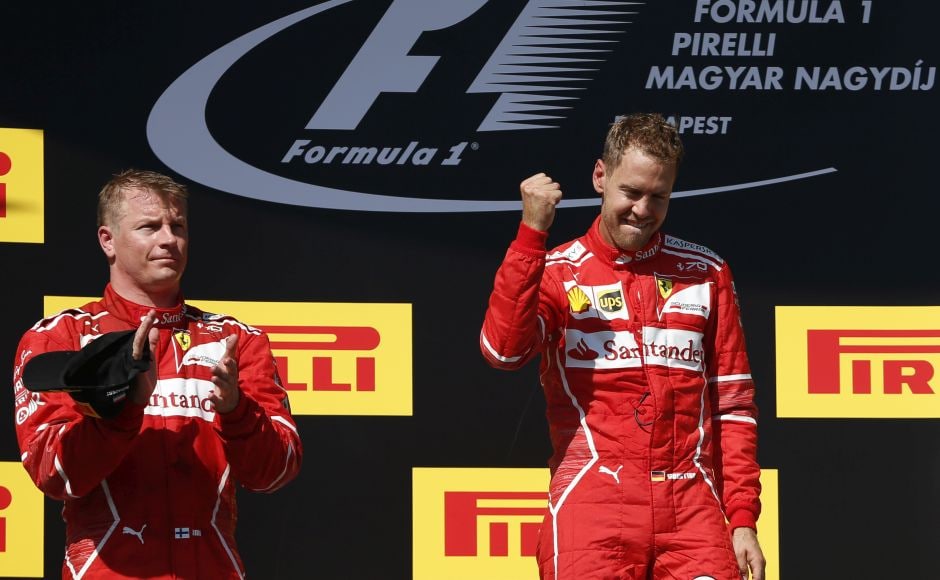 1/11
Ferrari's Sebastian Vettel overcame steering difficulties to win a tense Hungarian Grand Prix on Sunday and extend his championship lead over rival Lewis Hamilton to 14 points heading into the summer break. AP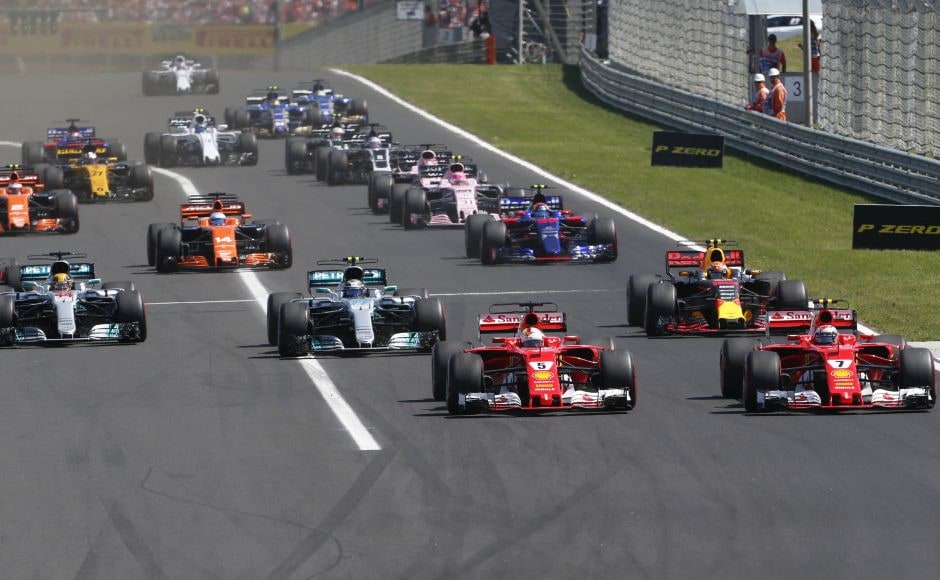 2/11
The two Ferraris made a clean start to lead ahead of Bottas while, behind them, the first lap featured mayhem and a Safety Car intervention. AP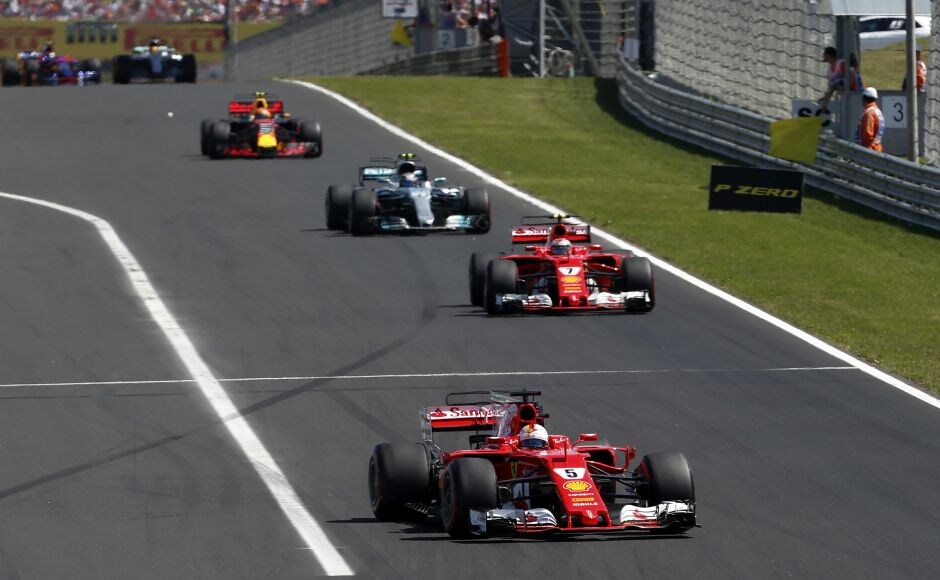 3/11
Vettel crucially held off teammate Kimi Raikkonen on the long straight into Turn 1. AP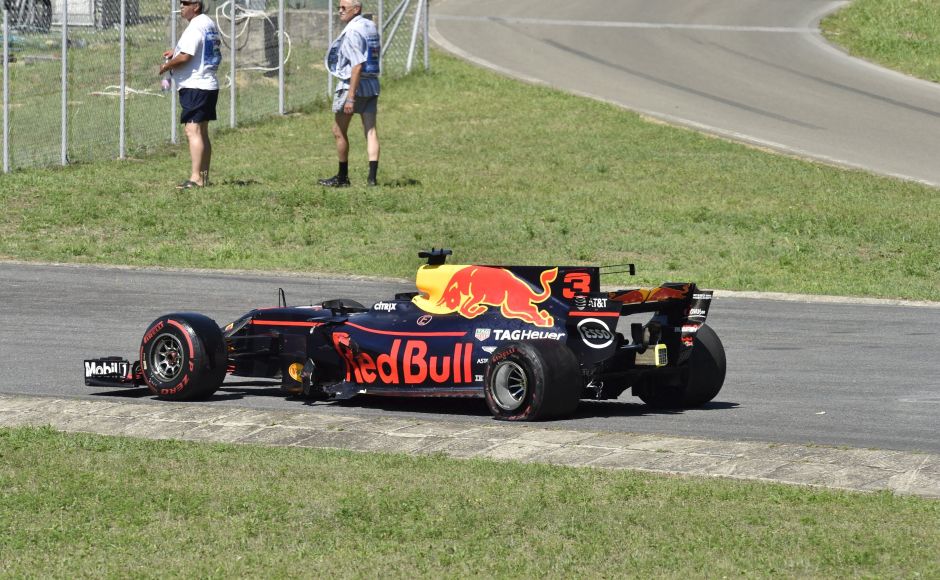 4/11
Daniel Ricciardo's race was over after the contact on Turn 2, bringing the safety car out for a few laps as his car was towed off the track. AP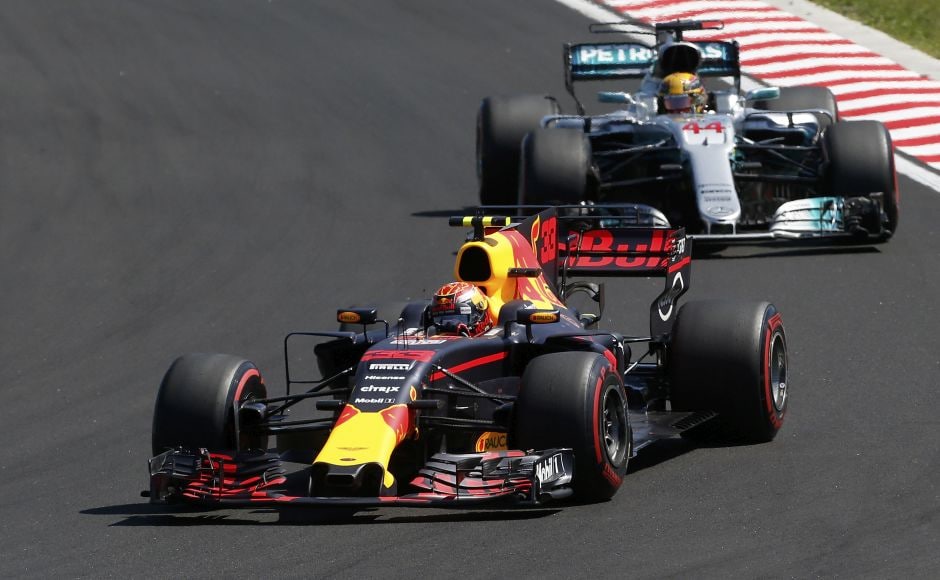 5/11
Max Verstappen was given a 10-second time penalty for swerving into his teammate Ricciardo, helping Hamilton's cause.
6/11
Hamilton had some radio problems in the race but a pit stop corrected the issue. AP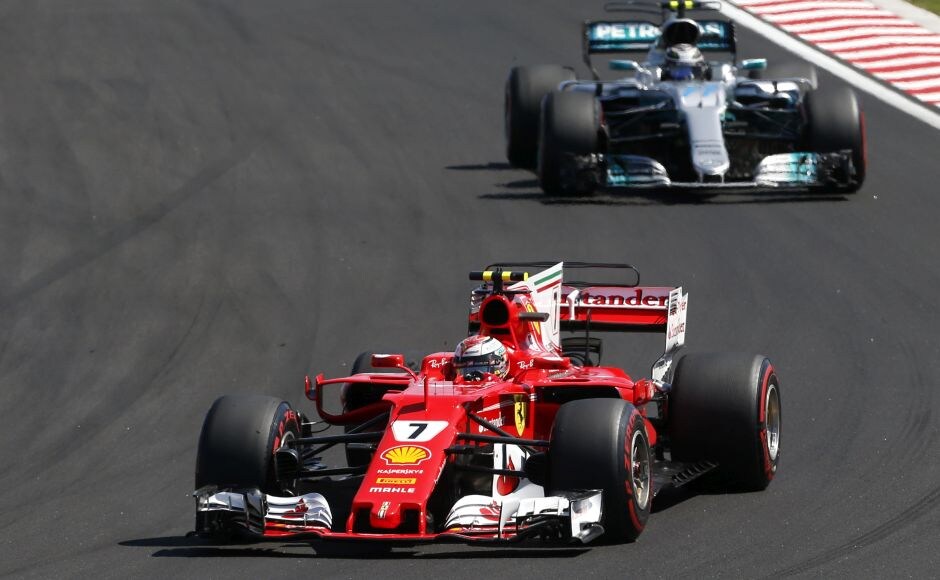 7/11
Valtteri Bottas tried to catch up with the Ferraris but had to let Hamilton past for a better chance. Raikkonen, though, used all of his experience to fend off Hamilton. AP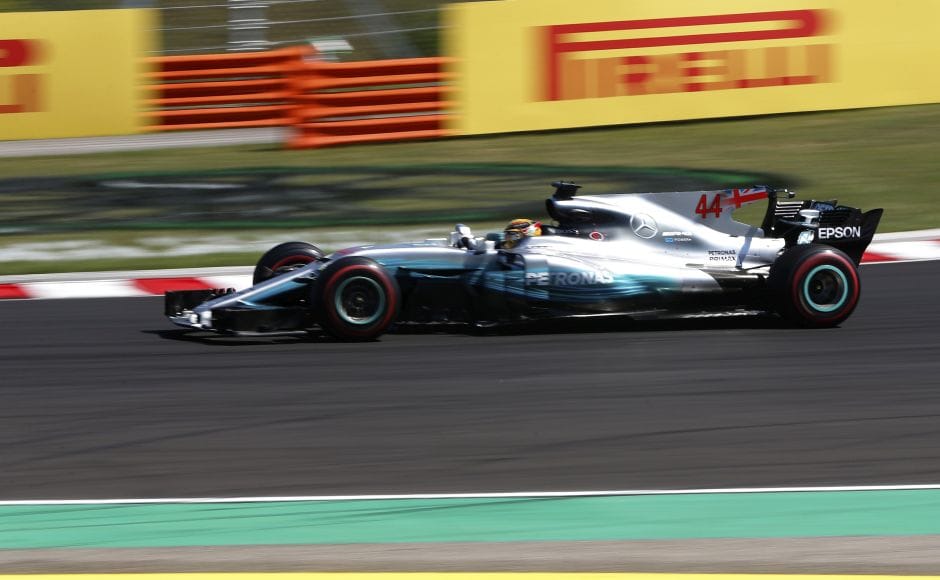 8/11
With 18 laps left, Hamilton was told he had "five laps" — or about seven minutes — to catch Raikkonen. But even after 10 laps, he couldn't. Hamilton then sportingly gave Bottas third place back right at the end. AP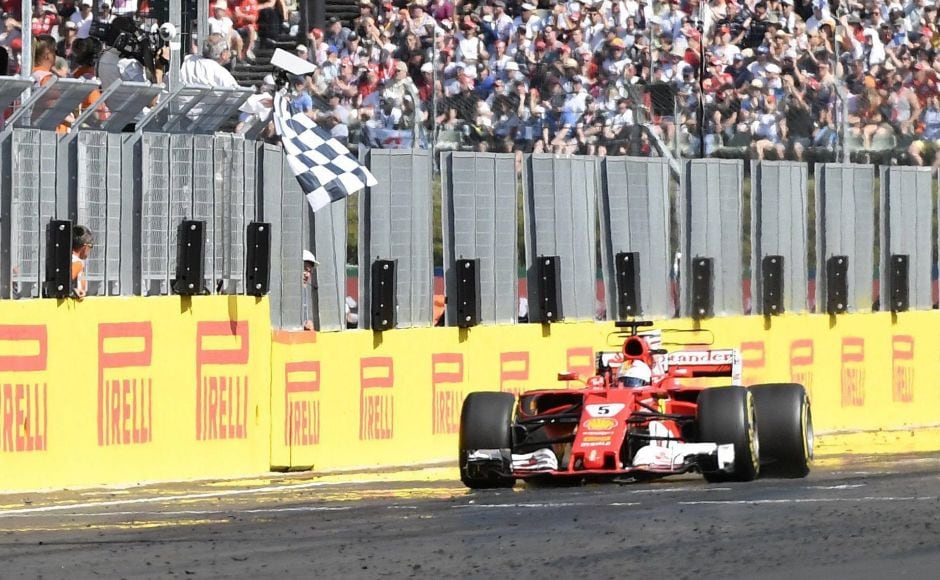 9/11
Vettel held on for his 46th career win, while Raikkonen expertly defended his position for a Ferrari 1-2. AP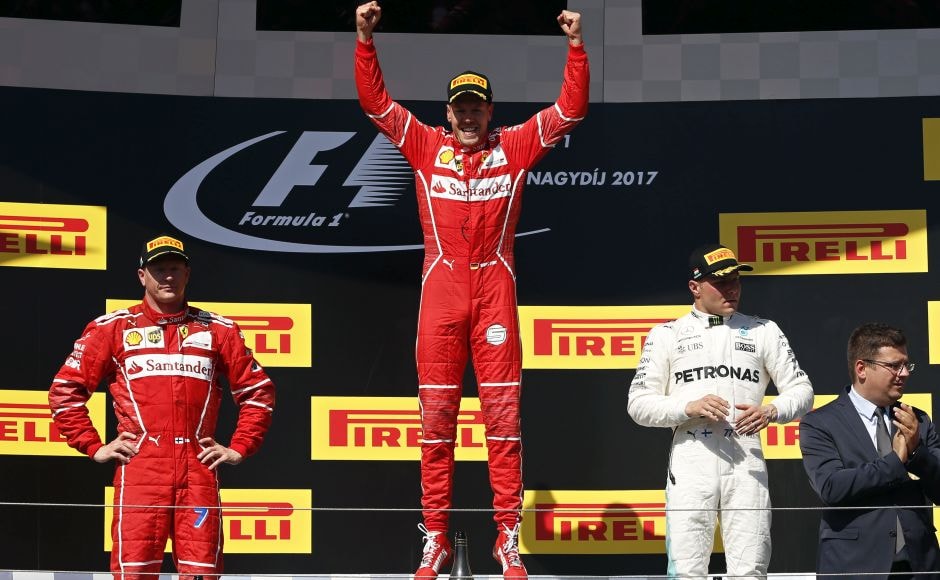 10/11
Vettel celebrates after winning the Hungarian Grand Prix alongside second placed Kimi Raikkonen and third placed Mercedes driver Valtteri Bottas. AP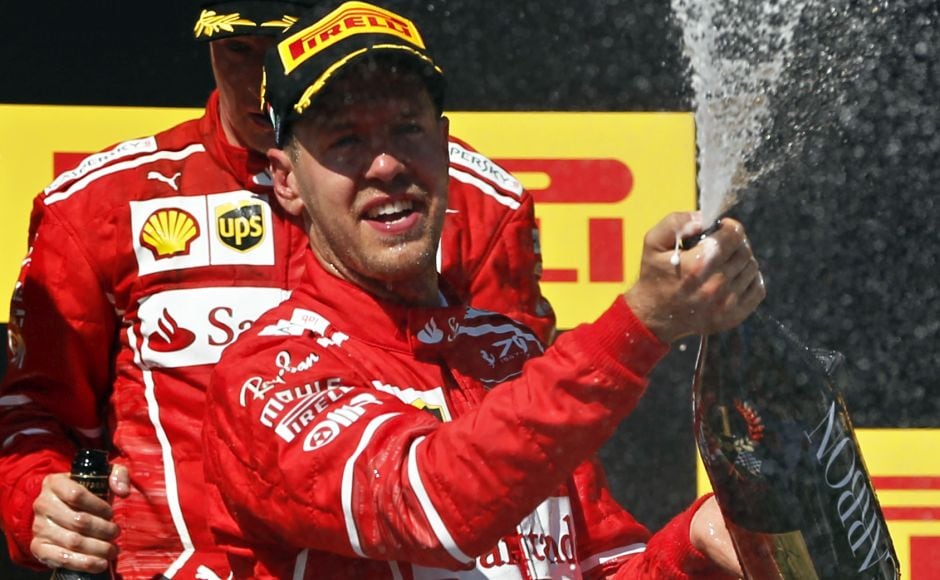 11/11
The champagne made an official comeback too in the race after a new deal was signed with Carbon. AP