Sabyasachi Mukherjee debuts his new six-part couture collection on Instagram
Here's a peak at Sabyasachi Mukherjee's Autumn Winter couture collection.
1/6
Sabyasachi Mukherjee debuted his new six part collection on Instagram. Ranisahiba's Diamonds is a collection of Golconda diamonds and sarees inspired from his time in Kolkata. Sabyasachi also mentioned how the red lips and shades were his homage to Coco Chanel. Image via Sabyasachi Mukherjee/Instagram.
2/6
The second part, titled 'The Baroda Collection' is inspired by Raja Ravi Varma's portraits of the royal family of Baroda. Chanderis, maheshwari and tissue sarees dominate the collection. Image via Sabyasachi Mukherjee/Instagram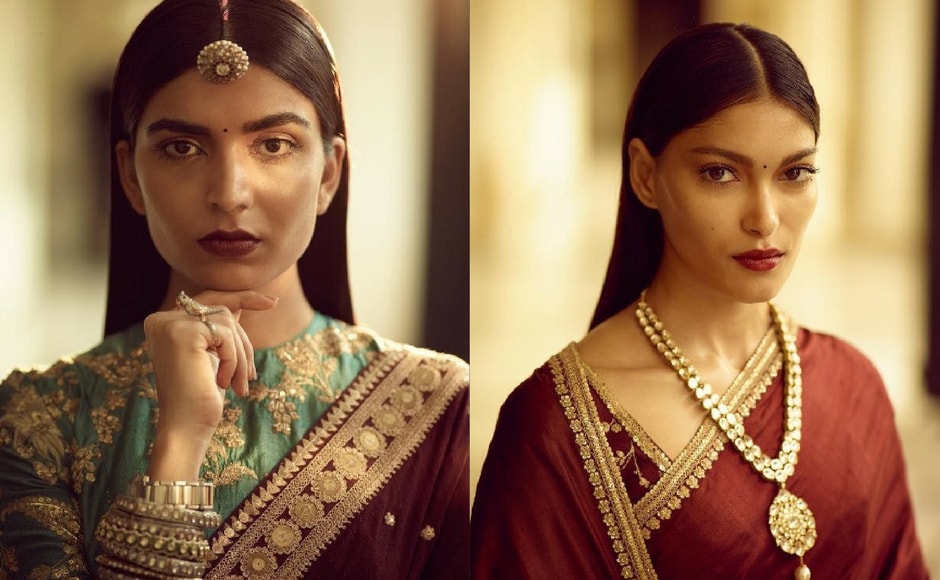 3/6
Sabyasachi says 'the Heritage Collection' is for the 'global nomad.' He uses his favourite red silk matka sari and juxtaposes it against uncomplicated jewelry. Image via Sabyasachi Mukherjee/Instagram
4/6
The Devi collection is all about the the Intricate aari, zardosi and applique techniques dexterously applied on kumkum raw silk. These bridal ensembles are paired with polki jewellery set in 22k gold from the collection.
5/6
The Gulkand collection borrows heavily from drying rose petals, gulkand, kishmish, cardamom, zarda and pomegranate set the mood and the colour palette. Antiquated zardosi, semi-precious stones and pearls form the basis of these baroque bridalwear lehengas. Image via Sabyasachi Mukherjee/Instagram
6/6
Sabyasachi says, 'Deep reds, henna and browns, reminiscent of 'The Indian Earth' have a certain sense of dominance and power. ' Silk, kanjeevaram, zardozi and gota form the basis of the bridalwear for the The Indian Earth collection. Image via Sabyasachi Mukherjee/Facebook