Game of Thrones season 7 episode 2: All the best moments from 'Stormborn' — at a glance
Game of Thrones second episode of the ongoing seventh season was full of surprises, bloodshed and emotional reunions. Here are some of the best moments.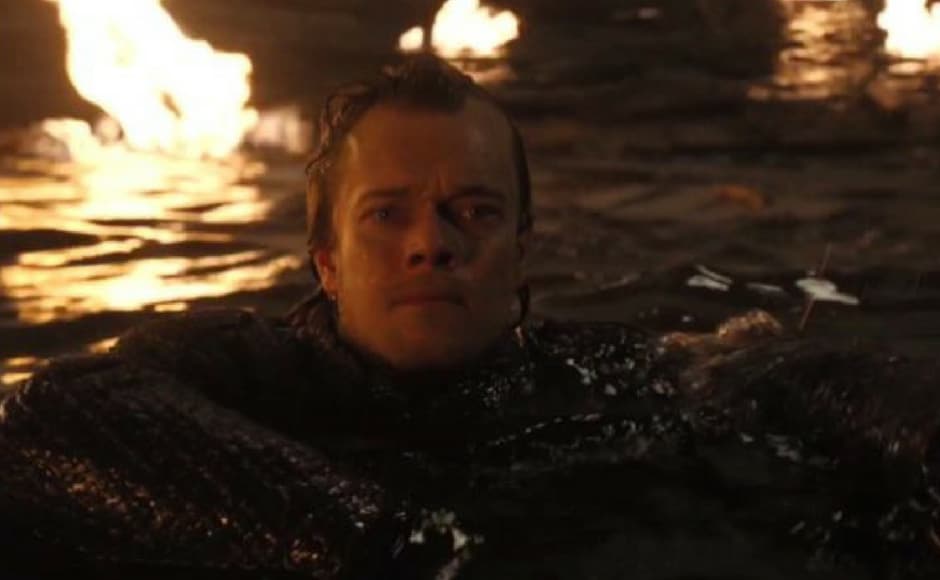 1/7
Theon Greyjoy makes his escape, leaving his sister Yara in the clutches of their evil uncle Euron Greyjoy, from the fiery battle in the second episode of Game of Thrones Season 7 titled Stormborn. Image via Twitter.
2/7
Jon Snow chokes Littlefinger when the latter confesses his love for Sansa in the crypts of Winterfell. Image via Twitter.
3/7
Euron Greyjoy wrecks havoc on Theon and Yara's fleet of ships. Probably this was 'the gift' he promised Cersei in the first episode. Image via Twitter.
4/7
Maester Qyburn revealing to Cersei the weapon that kills dragons. Daenerys definitely has a point of worry here, while Cersei continues to reinforce her strength. Image via Twitter.
5/7
Jon Snow bids farewell to Sansa, after handing her the reins of The North. He is en-route to meet Daenerys in Dragonstone. Image via Twitter.
6/7
Samwell Tarly tries his best to find a cure for Jorah Mormont's greyscale disease at the Citadel in Old Town. Image via Twitter.
7/7
Arya meets her old-time friend Hot Pie who tells her about the recent developments in The North. Image via Twitter.