How corporate individuals can keep mental health in check
Change is good but constant change takes a toll on mental health and not all of us can cope with it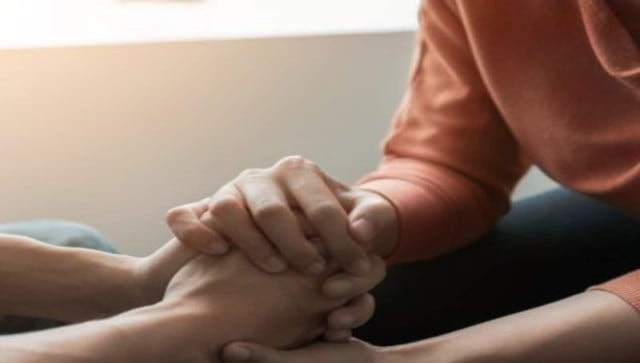 The 2020s has been demanding and exciting in the same breath. The last three years, in particular, have been filled with deviations and changes to the cognitive mind is not trained to adapt. Even as we view the pandemic in the rear-view mirror, recessions and layoffs are staring at us on the face. Uncertainty and ambiguity have become a norm rather than an exception in this fast-evolving world.
A roller coaster for a few minutes is a thrill but can rattle you beyond that. Change is good but constant change takes a toll on mental health and not all of us can cope with it. However, dynamic workspaces (virtual, physical, hybrid), shifting business processes, and work-life management is keeping individuals and management alert. It is only natural for the mind to get blurry while keeping at it all.
Post-2020, the need for keeping mental health in check as a wellness initiative is a top priority both at an organisational as well as individual level. A visible challenge with taking care of mental health is identifying the grey areas, accepting the reality and then steering into a positive and actionable direction.
In a workspace, where all employees including leadership are expected to be at their most effective selves, opening up about vulnerabilities and talking about mental issues can be hard because we are constantly managing perceptions. There may be concerns around building trust, safety, maintaining the confidentiality and if speaking up may hinder career progression.
Often senior leadership carries a perception that talking of mental health may be received as a sign of weakness or lack of resilience for they are constantly performing on a pedestal and perceived as idealists.
And that's where the change needs to slowly seep in.
A study in 2021 by Oracle and Workplace Intelligence observed in its report that 53 per cent C-Suite executives struggled with mental health issues in the workplace.
Opening up, sharing personal experiences, admitting that difficult episodes are a part of growing in professional setups and having effective, positive conversations around mental health conditions may be a good message to send top-down. Employees need to be convinced that their leaders empathize and understand their situation and have dealt with similar struggles. They'll be more open to seeking appropriate counselling, or treatment; they'd feel empowered to access suitable resources at hand.
Today, while on one hand there are workplaces with Gen Z CEOs, there are also organisations run by highly experienced professionals from the silent generation bringing in diversity and a wide scope of learning in multi-generational workspaces. Eventually, the idea should be to work toward common, shared goals.
Thanks to social platforms, voicing concerns, communicating challenges and empathizing is easier than ever. A sizable number of workers today prefer using their social handles to emote how they are feeling at the professional or personal front. Such positive engagements to avoid eventual, unpleasant outbursts must be encouraged.  This would not only make people feel supported but also instill a positive sense of belonging and seek professional help in times of need.
The professional world today deals with a complex set of issues. The list includes quiet quitting, moonlighting, reluctance to work from office space, challenges of fully work-from-home set-ups, constantly being open to work, on a lookout for a better opportunity.
Individuals must make room for regular self-care routines, community involvement, common interest and learning forums to inspire self-care, self-development and self-leadership. Once in 2-3 years, making time for course corrections adjusting to curveballs thrown by life could be a good way to avoid burnout and initiate self-growth.
According to the ancient Greek Stoic philosophers, "obstacle is the way" which means that the way forward from stress is its transformation into strength and wisdom. The best leaders like Martin Luther King and Nelson Mandela transformed their chronic stress into wisdom and grace.
Psychologists call this process integration. We integrate our challenges and obstacles into learning and growth. The healthier we are, the more resources we have, the faster we can resolve unresolved.
When we integrate our stress into something good, we have more resources for coming alive, focusing deeply, and engaging in activities that give life, on a football field, in an office, or in the backyard.
WHO estimates that India may suffer economic losses amounting to a staggering 1.03 trillion dollars from mental health conditions by 2030 if the situation remains unchecked.
Mental health as a topic needs consistent attention and that can happen only once it is relabeled as a lifestyle change and less of an occasional initiative or programme.
The author is a leadership coach who mentors CEOs and C-suite executives> Views are personal.
Read all the Latest News, Trending News, Cricket News, Bollywood News,
India News and Entertainment News here. Follow us on Facebook, Twitter and Instagram.
also read
Explainers
Kyriakos Mitsotakis, whose party scored a thumping win at Sunday's election, is a conservative political dynasty scion credited with putting the debt-ridden country back on the path of growth. But he has signalled that he will seek a new election in order to obtain an absolute majority
Explainers
Negotiations on new rules for dealing with pandemics are underway at the World Health Organisation. A new pact is a priority for WHO chief who called it a 'generational commitment that we will not go back to the old cycle of panic and neglect' at the UN agency's annual assembly
Health
NRT has come as a rescue that can manage one's withdrawal symptoms to a great extent