Budget 2023: Equal and inclusive education is need of the hour, writes Rajya Sabha MP Vivek Thakur
EdTech platforms should partner with universities and provide hybrid degree programmes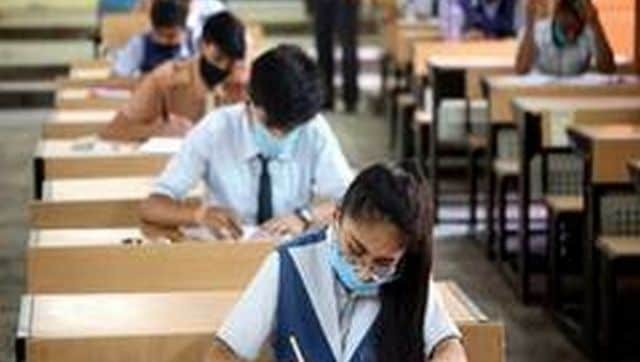 Every child is different in terms of physical ability and mental capacity. They react to the environment and grasp things in a unique way. Inclusion aims in bringing all children from diverse backgrounds into a single classroom. Inclusive education does not see diversity to be a challenge but an opportunity to enrich learning and improve social relations. The term inclusive education refers to the idea of 'education for all' without discrimination against gender, caste, language, socioeconomic conditions, or disability in any school.
The concept of inclusive education was first brought to light in Canada, followed by the USA and Great Britain. In 1974, the government of India introduced the Integrated Education for Disabled Children (IEDC) programme. These were the first steps toward inclusion. The term inclusive education must not be confused with integrated education – which means children with special needs must adapt to the regular teaching methods. In fact, inclusive education follows an 'education for all' approach which is less challenging to students.
Teaching students in regional languages
Another important aspect of inclusive education that is less talked about and is now a major focus in the New Education Policy (NEP) is vernacular or regional languages as a medium of instruction in schools, much like what is followed in countries like Japan and Germany. The structure of education is on an industrial scale, yet it is also extremely individualised in its very nature, creating a unique paradox. This will enable the student to grasp the subject's fundamental concept and replicate it in their own words during the exam.
NEP-2020 also focuses on improving educational opportunities for special children with hearing impairment by making content in sign language and adopting a standard Indian sign language and including it in the curriculum. Earlier this year, the National Council of Educational Research and Training (NCERT) also launched its e-books in sign language. Prime Minister Narendra Modi also praised this initiative and laid special emphasis on the adoption of a standardized sign language, citing various examples, in September.
Inclusion of technology in classrooms
Online education (or digital education), which started as a response to COVID-19 pandemic, has subsequently transformed into something revolutionary. Inclusion of technology in classrooms can be one of the most effective ways to promote inclusion, in more ways than one. For example – the availability of online pre-recorded lectures can be effective for children with Attention-deficit/hyperactivity disorder (ADHD) and short attention spans. Lectures with hand signs can be useful for hearing-impaired students.
Pre-recorded lectures in native regional languages can allow students coming from disadvantaged backgrounds and isolated regions of the country the chance to learn more quickly and at their own pace without being intimidated. With the vision of transforming India into a connected knowledge economy, the prime minister has laid out a plan to transition into a system that ensures equal access to the internet and promotes education for all without any bias or discrimination.
Strengthening education infra
The government has been concentrating on building and strengthening the infrastructure for education in order to make equitable and inclusive education a possibility. In July 2015, the government also unveiled the "Digital India" initiative, which intends to enhance Internet infrastructure and broaden public access to the internet. In addition, during the pandemic, the government launched a plethora of programmes (such as the PM eVIDYA programme, DIKSHA, etc.) to bring India up to speed with some international best practices in online education and relax regulations for universities and colleges to give students more opportunities for online and distance learning.
Numerous private EdTech firms have made significant contributions to the online education space and have played an important role in transforming the education industry, making it more inclusive and accessible. With a presence in more than 340 districts throughout India, a major ed-tech platform in India has started a social initiative called "Education for All" with the intent to provide free education courses to children in government schools in over 10 languages to make content accessible across communities.
A mass awareness campaign needed
Bharat Net Programme was launched under the Digital India mission by MeitY to connect the entire country through fiber net and eventually promote E-governance. Meity and MoE could come together to leverage free Wi-Fi facilities to provide students with access to free online educational content. This can be done through a mass awareness campaign.
As Chairman of the Parliamentary Standing Committee on Education, Women, Children, Youth and Sports in a recent parliamentary committee report, I have also recommended giving tax incentives to social enterprises and ed-tech platforms.
Online educational institutes and EdTech platforms hold great potential in terms of providing upskilling programmes for youth as well as working professionals. Moreover, more and more EdTech platforms should partner with universities and provide hybrid degree programmes. This will not only increase the reach of various courses but also help achieve the Gross Enrolment Ratio targets set by the government.
Why education in an inclusive environment matters
A study in 2004 (by Weiner and Tardis) compared special students brought up in segregated environments-à-vis those raised in an inclusive environment. The latter section showed better social competencies, communication skills, and even motor skills. They have a better chance to pursue higher education, better chance to gain employment and eventually live independently. Moreover, students growing up in an inclusive environment will become more considerate towards weaker sections of society and this will eventually help in eradicating discrimination and further upliftment of children with special needs or children from backward socio-economic backgrounds.
The writer is a Member of Parliament, Rajya Sabha. He tweets @_vivekthakur. Views expressed are personal.
Read all the Latest News, Trending News, Cricket News, Bollywood News,
India News and Entertainment News here. Follow us on Facebook, Twitter and Instagram.
Business
The IMF's World Economic Outlook earlier said the size of the Indian economy will increase from USD 3.2 trillion in 2021-22 to USD 3.5 trillion in 2022-23 and cross USD 5 trillion in 2026-27
World
The so-called Potholes Fund already had a £500 million budgetary allocation from the Treasury, but councils in England have been guaranteed a further sizable infusion
Business
As the House resumed at 6 pm, Union Finance Minister Nirmala Sitharaman moved the Demands for Grants for 2023-24 and relevant appropriation Bills for discussion and voting