Budget 2023: Blockchain and Web3 get no attention in Nirmala Sitharaman's proposals
India is likely to miss out on the potential economic benefits that this sector can provide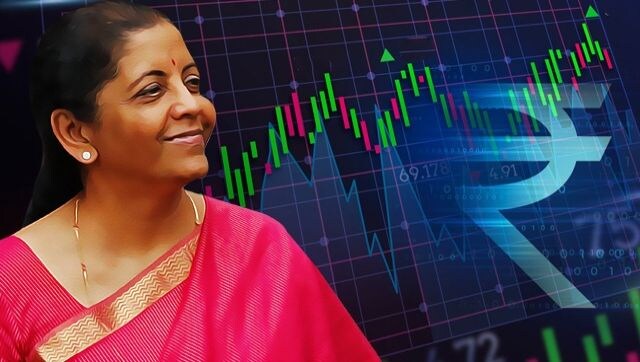 The Artificial Intelligence, Machine Learning, and Internet of Things sectors received a lot of attention in the 2023 Budget. However, the country's plans to become a global economic leader were severely hindered by the Budget's glaring absence of the blockchain and web3 sectors.
Big companies like IBM, Microsoft, and Oracle have made significant investments in blockchain technology, which has contributed to the industry's rapid expansion over the past few years. This business has a lot of potentials, thanks to decentralised finance and the rise of cryptocurrencies. Sadly, the Indian government hasn't seen this potential and hasn't been able to take advantage of the enormous talent pool of blockchain and web3 experts.
India's talent shortage in the blockchain industry
One of the main reasons why the blockchain industry has yet to take off in India is that there aren't enough experts who understand the technology in the government. However, the appropriate initiatives and policies can address this talent shortage. For instance, the government might encourage businesses to hire blockchain experts or establish educational institutions that provide training in the technology of blockchain.
On the other hand, it's admirable that the government is focusing on the AI and machine learning industries. The government's dedication to the field is demonstrated by the "Make A.I. in India" initiative, which will significantly contribute to India's rise to the forefront of AI and machine learning.
Why India will miss out on economic benefits from sector
The blockchain and web3 industries have not received sufficient support from the Indian Budget for 2023. As a consequence of this, the nation is likely to miss out on the potential economic benefits that this sector can provide. In addition, countries in the Middle East and North Africa, where the blockchain industry is flourishing, are likely to attract the best talent in this field.
Budget allocation for Including blockchain and other distributed ledger-based studies in the education systems via vocational courses would have been a really good and instant boost to increase the pool of talent. The government turning a blind eye towards the industry will make the Web3 startups in India pivot or move to another location as the demand for global public infrastructure is not stopping anytime soon.
The market for blockchain and Deep Tech has grown vastly in the entire world; not just for its products/ services but also has opened up a number of job opportunities throughout.
It is about time the Indian government recognises the blockchain and web3 sector for their benefits and offers essential help to assist the country with turning into a forerunner in the worldwide economy.
The writer is Founder, Permissionless-a Deep Tech and blockchain startup. He tweets @roshanvadassery @prmsnls. Views expressed are personal.
Read all the Latest News, Trending News, Cricket News, Bollywood News,
India News and Entertainment News here. Follow us on Facebook, Twitter and Instagram.
World
The so-called Potholes Fund already had a £500 million budgetary allocation from the Treasury, but councils in England have been guaranteed a further sizable infusion
World
Couples in the UK earning the minimum wage and having two children in grades two and three spend the joint second-highest percentage of their average income on childcare expenses among the 42 nations