Putin, a black belt, celebrates Russia's judo win
He clenched his fists at times, leaned back nervously at others. And when his compatriots won Olympic gold, he leaped from his seat and thrust his arms skyward.
London:  He clenched his fists at times, leaned back nervously at others. And when his compatriots won Olympic gold, he leaped from his seat and thrust his arms skyward.
A common fan reaction — from an uncommon fan.
Vladimir Putin was one thrilled Russian president on Thursday.
The longtime judo enthusiast had a VIP seat to watch Tagir Khaibulaev win the 100-kilogram gold medal. When the match ended, Putin led the celebration. He slipped back into his suit jacket, met Khaibulaev moments after he walked off the mat, wrapped him in a warm embrace, and tousled his hair.
"You should be proud," Putin was heard telling Khaibulaev.
Later, Khaibulaev acknowledged the obvious, saying he was "honored."
"The president congratulated me," Khaibulaev said. "He said, 'Well done.' He was very pleased, especially since he was with us these past four years. He came to us and trained with us. He was very nervous for us."
Putin arrived Thursday in London under the guise of diplomacy, heading first to No. 10 Downing Street for a talk with British Prime Minister David Cameron. The heads of state met for about 45 minutes before heading out to the Olympic judo venue, taking second-row seats just after the 78-kilogram women's semifinals.
Putin spent time appearing to educate Cameron on the finer points of judo — after all, Putin is a black belt, serves as the honorary president of the International Judo Federation and even wrote a book about the sport called "Judo: History, Theory, Practice." With a translator leaning over their shoulders, Putin would lean in toward Cameron, talk a bit and make a few gestures with his hands, the prime minister mostly nodding.
There also were moments where Putin got serious.
When Khaibulaev faced Dmitri Peters — who was born in Russia and now competes for Germany — in the semifinals, the chatting stopped. Putin watched almost entirely in silence, took a deep breath when the scoreless bout went to overtime, then showed a broad smile when Khaibulaev was announced as the winner after no points were awarded in the extra period.
Khaibulaev went on to win the final, much to Putin's delight, of course.
"It came all together," Khaibulaev said. "I won and this is also nice for him."
Cameron did not have the same luck. Britain had a finalist in the 78-kilogram women's event — but Gemma Gibbons lost to American Kayla Harrison, the first judo gold for the U.S.
"I had the great privilege of meeting her afterwards, she was very emotional, very excited," Cameron told Britain's Sky News television.
Politics has often been in the spotlight at the London Games.
First lady Michelle Obama spent three days at the Olympics to cheer on the American delegation. Republican presidential candidate Mitt Romney — who led the 2002 Salt Lake Games — was criticized in the British press as the games opened by saying problems facing Olympic organizers were "disconcerting." Hours before Putin arrived at judo, Ann Romney, the candidate's wife, cheered on a horse she partly owns as it competed in the equestrian dressage event.
Before heading to the judo venue, Cameron and Putin discussed, among other things, Russia's reluctance to support a UN resolution trying to halt violence in Syria. Through a translator, Putin said the nations would "continue working to find a viable solution."
When talk turned to sports, Putin seemed far more at ease.
"Unforgettable," he said in reference to the opening ceremony of the London Games.
Putin has been a judo competitor since his childhood. His interest in sports is well-known and widespread — he's driven race cars, is a soccer fan, enjoys downhill skiing and in recent years has even tried to add ice hockey to his athletic repertoire.
Russia has long been a global sports power, and is about to step even further into the forefront by hosting the 2014 Sochi Olympics and 2018 World Cup.
AP
Find latest and upcoming tech gadgets online on Tech2 Gadgets. Get technology news, gadgets reviews & ratings. Popular gadgets including laptop, tablet and mobile specifications, features, prices, comparison.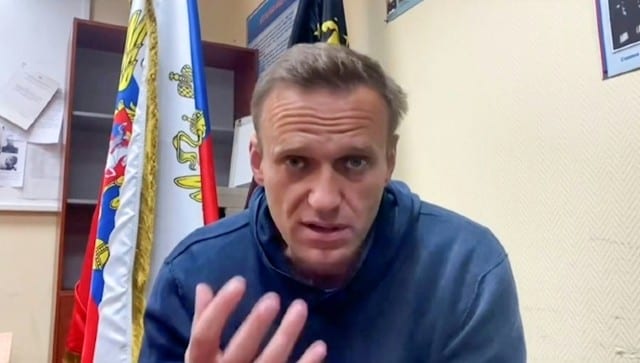 World
Allies of President Vladimir Putin's top critics are planning to hold demonstrations on Saturday in dozens of cities in support of Opposition leader Navalny, who was arrested and held behind bars on his return to Russia following a near-fatal poisoning with a nerve agent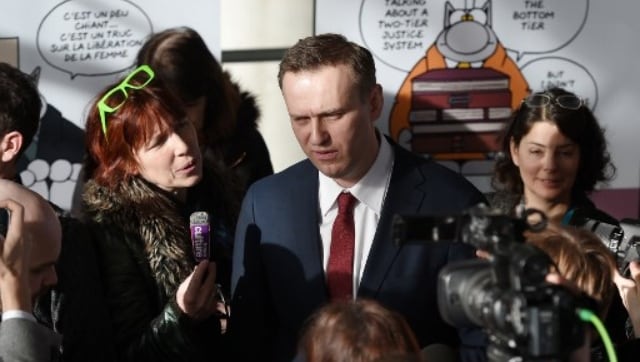 World
'I am not afraid... because I know that I'm in the right, I know that the criminal cases against me are fabricated,' Navalny said, standing in front of a picture of the Kremlin in the terminal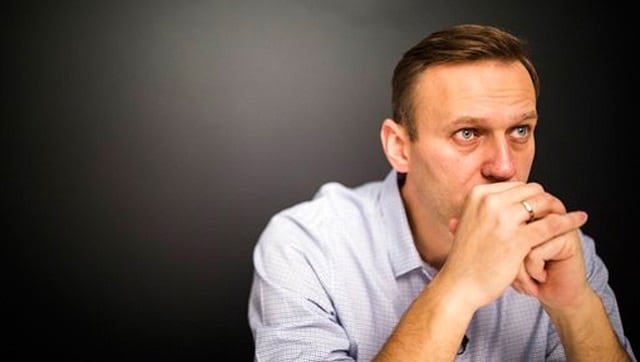 World
Tens of thousands nationwide answered Navalny's call to rally, issued after he was detained at a Moscow airport on arrival from Germany, where he had been recovering from a near-fatal poisoning with a nerve agent