Woman claims broker denied her a flat in Mumbai because she is a Muslim
A 25-year-old Muslim woman has claimed that she was denied a flat in Mumbai due to her religion.
A 25-year-old Muslim woman has claimed that she was denied a flat in Mumbai because of religious identity.
Misbah Quadri was about to move into a 3-BHK apartment at Sanghvi Heights in Wadala but was warned by the broker that the housing society did not accept Muslim tenants, according to IBNLive.
Within a week, the broker threatened to call the police and throw Quadri out of the flat, the report said.
"Many brokers refused to show me houses because I'm a Muslim. Many residents would also complain because of my religion. Once I was asked to move out within a week of moving in," Quadri told ANI.
"I told broker that if he wants, some living conditions can be laid down, like what I can't cook in the house," Quadri said.
"The broker asked for a No-Objections Certificate saying that I can't hold anyone responsible in case I face harassment for being a Muslim in the building," she said. "This is not the first time I faced this issue. I've been in Mumbai for five and a half years. Sometimes, brokers didn't even show me houses."
On the other hand, society supervisor Rajesh dismissed the allegations and said, "We allow Muslim people to stay here. The broker should be asked about this matter."
Lawyer-activist Shehzad Poonawalla has filed a petition with the National Commission for Minorities and the National Human Rights Commission over this incident, reported IBNLive.
BJP spokesperson Shaina NC reacted to this incident and told Times Now, "It is extremely unfortunate to start with. She must be provided with basic accomodation of her choice...Our government will take up the case. We want the police to take action."
NCP leader Rahul Narvekar said, "It's very unfortunate that we are seeing something of this kind...In the past one year, cases of communal disharmony have erupted not only in Mumbai but all over country."
This incident comes to light days after a young MBA graduate was declined employment in a leading diamond export company allegedly on the grounds that he was a Muslim.
Management graduate Zeshan Ali Khan had applied for an opening in the company on 19 May.
However, the company replied to him saying that they hire only non-Muslim candidates, according to Khan, who shared the details on his Facebook page.
(With inputs from PTI)
Find latest and upcoming tech gadgets online on Tech2 Gadgets. Get technology news, gadgets reviews & ratings. Popular gadgets including laptop, tablet and mobile specifications, features, prices, comparison.
World
The plan approved on Monday would admit about one-quarter of the roughly 8,000 who remain, living in mostly rundown communities in the Ethiopian cities of Addis Ababa, the capital, and Gondar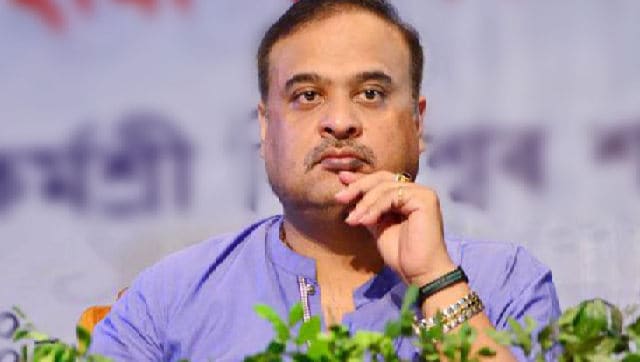 India
Himanta Sarma Biswa said that while the government-run madrassas will be converted into high schools, Sanskrit tols will be turned into learning and research institutes to study Indian culture
India
State minister Himanta Biswa Sarma said that public money cannot be allowed to be spent on religious education, however, the matter of Sanksrit tols is different from that of the madrassas