Who will run South Navi Mumbai?
The issue of multiplicity of authorities in `greater' Navi Mumbai needs to be addressed for better governance of the region.
Greater Mumbai and Navi Mumbai offer some similarities. They both are large: Mumbai - 437 sq km, Navi Mumbai 347 sq km; both are spread over two districts - Mumbai and Mumbai Suburban. But here the parallels end. The latter was designed and is being built to decongest the former.
Mumbai evolved over decades, even centuries, through its own compulsions and convulsions, and coped with a planning process which bent its way to meet the needs of a growing city and a population. Navi Mumbai set the rules to start with and believes it is growing by those norms.
Like Mumbai is two parts—island and suburban—Navi Mumbai too is now, broadly speaking, two parts. One is the 162 sq km triangle between Digha, Vashi and Belapur and the other, to its south, still under construction. It can be called South Navi Mumbai and is not governed by the Navi Mumbai Municipal Corporation (NMMC).
Mumbai has one civic body, the Municipal Corporation of Greater Mumbai but the larger Navi Mumbai has several: the NMMC, the CIDCO the builder who passes off as a service provider as well, the several gram panchayats in South Navi Mumbai, Municipal Councils of Panvel (PMC) and Uran (UMC) and the MIDC.
But ultimately, what entity would administer the entire Navi Mumbai area?
Once CIDCO is done with developing Navi Mumbai beyond NMMC's domain, that is south of Belapur, or South Navi Mumbai, who would get to administer it? Though not in the near future, this issue will crop up for CIDCO cannot forever administer a city; it is not its mandate.
CIDCO's corporate catch-line is limited: 'We make cities'. Therefore there are two possibilities. One is to extend the limits of NMMC's jurisdiction, now compact compared to Mumbai's, as was done thrice since Independence with regard to Mumbai and its civic body. The other is forming an entirely new civic body for the area.
Apart from the NMMC incorporated in 1991, controlling 162 sq km, the rest of the city being built is run by different entities, one of them being CIDCO itself which cannot levy a property tax but imposes a service charge on the residents. The others make an interesting patchwork quilt.
As we wrote on Monday, 52 villages islanded by the emerging city remain more or neglected, islanded, having to run their affairs by themselves through their gram panchayats. There are two other civic bodies, the small Panvel Municipal Council, controlling just 3.63 sq km and a tinier Uran Municipal Council, covering 2.1 sq km.
Then there is the other para-statal, the Maharashtra Industrial Development Corporation which decides on its own the land use within the areas under its ambit, and the Jawaharlal Nehru Port Trust. Then the Indian Navy has its enclave, Karanja. The last two are like Mumbai's Port Trust and the Defence-run Colaba.
This welter of administrative entities has led to uneven standards of services to the residents as well as their delivery and except for the gram panchayats and the two small civic bodies, people's representation is entirely missing. People in nodes being built do not get to vote who should decide their city's fate.
When CIDCO would be ready to leave, a huge tussle for control over areas south of Belapur appears imminent mainly due to the aspiration of politicians from Raigad district who would like to hold a sway like Ganesh Naik and his family do on the NMMC area. Their hold is so strong, they have a minister, an MP, an MLC and even the NMMC mayor from their family.
At this time, it is Sunil Tatkare from Raigad with vaulting ambitions and of late, substantial means and despite being members of the same political party, Nationalistic Congress Party (NCP) and members of the same ministry. Who knows who crops up as politics and the city evolves.
Already, Panvel Municipal Council has sought by a resolution that its jurisdiction be extended to embrace nodes like Kalamboli, Kamothe, Khargar, Taloje and the villages, and upgrade the local body into a civic corporation. Since the areas of Navi Mumbai outside NMMC are in Raigad, its politicians would like to control it. NMMC is in Thane district.
This idea of another corporation to take charge of the areas not under Navi Mumbai Municipal Corporation but under CIDCO, UMC, and the gram panchayats under the Panvel Panchayat Samiti has political support from Raigad district. This is so because the region south of NMMC area is in Raigad district; NMMC is in Thane tehsil.
While a civic body spread over two districts is not unusual, as Mumbai is over Mumbai and Mumbai Suburban districts, political rivalries and expedience would most likely dictate the course of events and decisions on who gets to rule southern Navi Mumbai. The state government has kept mum on this issue so far.
From the perspective of city governance, the implications of this are a matter of concern for there could be intra-city unevenness in quality of services though both halves would have the similar mechanisms for governance and some common infrastructure. The present plethora of administrative entities has ensured quality differentials already.
Some curious choices were made in the recent past. CIDCO took charge of 8.54 sq km area of what was under Panvel Municipal Council and built the Navi Panvel node there. The two Panvels—the old and the new—show up how different they are, though they exist cheek by jowl.
But both are under the civic jurisdiction of PMC but the New Panvel is, for planning and other purposes, is with CIDCO. About half of PMC's 38 councillors are elected from wards within CIDCO's geography. But, as elected representatives, they are only ornamental to PMC, looking not to PMC but CIDCO on civic issues.
As they exist, the two civic bodies, PMC and the Uran Municipal Council have limited capabilities to deal with various requirements but have vaulting ambitions to control larger areas which would be about equal to NMMC's space. PMC even handed over its health services to the rural healthcare system of the Raigad district.
Private and expensive medical care comparable to what is available in NMMC area is the result. Its general hospital was downgraded to a dispensary because the building fell into disrepair. Even primary and elementary education in PMC's area is under the oversight of the block (BDO's office), not the civic body.
Find latest and upcoming tech gadgets online on Tech2 Gadgets. Get technology news, gadgets reviews & ratings. Popular gadgets including laptop, tablet and mobile specifications, features, prices, comparison.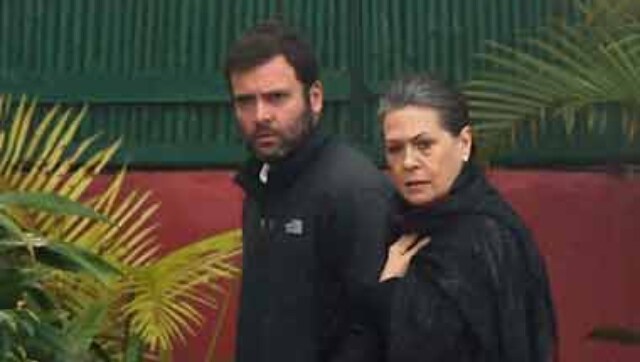 Politics
At the national level, the Congress needs to revive itself to provide the necessary framework for a national Opposition
World
It would be deeply unsettling to see her flaunt her genetic and cultural connection with India, without making a sincere effort to understand its various truths and perspectives — most especially because she is someone who spoke recently of America's 'moral reckoning with racism'.
India
History is replete with biases and politics is pregnant with contradictions. Thus, the pursuit of innocuous history and pristine politics is not only factually erroneous but also intellectually untenable