What makes Malabar Hill exclusive, and other Bombay ramblings
Whether you're rich or poor, if you've survived Bombay, pat yourself on the back.
A couple of months after I moved to Bombay, I went to Malabar Hill for the first time, to my boss' house on Little Gibbs Road. I was then staying at Khar (West) and working at The Times of India building at VT. My daily commute was by road, limited to the 'west'.
My work took me to advertising agencies, all of which (the ones I dealt with) were also in the 'west'. In a couple of months, therefore, I was familiar with Khar, Bandra, Mahim, Matunga, Dadar, Shivaji Park, Prabhadevi, Worli, Peddar Road, Girgaum, Marine Drive, Churchgate, VT, Fort, Nariman Point and Colaba.
As I travelled to and fro my office, and as I travelled locally on work or pleasure, I visited or passed all the above mentioned places regularly, but I didn't get to see Malabar Hill for ages.
It was then it struck me – Malabar Hill is on the way to nowhere. You can't pass Malabar Hill; you have to go there. That's what makes Malabar Hill exclusive. To have reason to visit, and therefore, see Malabar Hill, you have to know someone on Malabar Hill. The same is true of Altamount Road, of Pali Hill Road, of The Taj Mahal Hotel. You don't pass these roads or places on the way from anywhere to anywhere; you go there.
As I complete 15 years of living in Bombay, I learn that there are many, many people who've lived all their lives in a city as small as Bombay and have never, ever seen Malabar Hill. That is exclusive.
But people who live in Malabar Hill will rub shoulders – happily – with people who live in the smallest chawls of Bombay – when it comes to food and drink. Many cheap establishments were, and are, funnily, status symbols, places to be seen at. Having a few drinks at the uber exclusive Bombay Gymkhana and then going to the roadside Bade Miya's for rolls was cool. Having a couple of drinks at Gokuls, a bar where you could (and can) buy alcohol by the 'quarter' and then heading to the coffee shop at the Taj for dinner was cool. Going to Harish in Vile Parle east for Mangalore style fish and prawn and then returning to your penthouse with a sea-view in Backbay Reclamation was cool.
CEOs proudly talk about how they've discovered a place in a bylane near the high court which serves fantastic missal pao.  Food and drink are great levelers in Bombay.
If the railway tracks separated the east from the west, the richer from the not-so-well-to-do, the Mahim creek divided those who respected traffic laws from those who didn't (this is not so true today). Jump a red light in south Bombay and you got a challan. Jump one in suburban Bombay, and you could get away with it. The traffic police are thinner on the ground; the chances of getting caught for a violation are small. So, what the hell, jump the red light, go down a one-way road the wrong way, park in a no-parking zone, it's cool in the burbs. South Bombay doesn't have more disciplined drivers – it has more policemen.
Bombay is not for the weak. Whether you're poor or rich, you work a hard day, made harder, for the majority, by the commute. The rains batter rich and poor alike, the dabbawalla could be late for the peon and for the CEO. Buildings could collapse as easily in Fort as they could in Antop Hill. Traffic snarls could hold up the new Jaguar for as long as it does a Premier Padmini taxi.
Whether you're rich or poor, if you've survived Bombay, pat yourself on the back. Perhaps that's why Bombay prays so much. The hard life is daunting; you need something to help you through. Churches are packed to the rafters on Sundays, mosques on Fridays and temples, depending on your chosen God, on various days of the week.
There are special Gods for the unusual prayers; the Church at Mahim, Siddhivinayak Temple, Haji Ali, Mount Mary. These are secular Gods, happy to bring succour to followers of others' Gods. Bombay, incredibly, is a very secular place to live in.
Except when it comes to housing. Unwritten rules will see the Muslim aspiring to rent a flat in a 'Hindu' building blocked, a non-vegetarian denied a lease in a 'vegetarian' building, a single woman blacklisted in a 'family' apartment block.
Bombay is more conservative than you thought.
Bombay's a tough city. Distances to travel, punishing monsoons, difficult for housing. Why on earth do you stay here? Because the city is a city of opportunities, there are jobs for every kind of skill or profession, businesses grow and hire, crime is low (for the average person), women are safe, schools are good.
And places of worship are all over the city. There's always a place to pray near you; there's always hope.
India
The Congress on Thursday accused Union minister Nitin Gadkari of insulting the Indian Navy by saying that "not an inch" of land would be given to the force for building houses in upscale south Mumbai.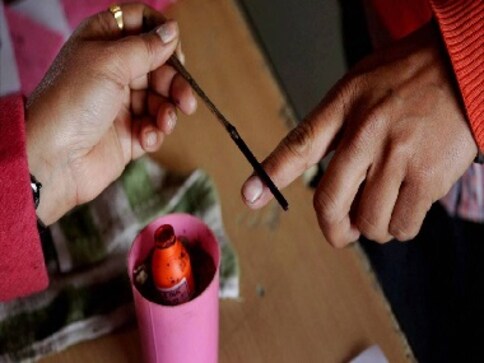 Politics
This year, there are a total of 261482 electors in Malabar Hill. Out of the total, 136609 are male and 124869 are female electors
Mumbai
That the city is genetically programmed to plod along is known but the prospect of an urban collapse is rarely contemplated. Could it because there's too much hope around?