Uran terror scare was hoax: Schoolgirl reveals her 'sighting' of armed men was a prank
The Uran terror scare, which had sent security forces into a tizzy, turned out to be a hoax as a schoolgirl revealed she had lied about spotting armed men.
After some children from Uran Education Society's school claimed to have spotted a group of suspicious armed men in Pathan suits, panic spread across various parts of Maharashtra.
The Western Naval Command had issued a "highest state of alert" along the Mumbai, Navi Mumbai, Thane and Raigad coasts where several sensitive establishments and assets are located. The elite commandos from National Security Guard (NSG) and state police's specialised Force One were also roped in for the investigation.
Needless to say, the Uran threat sent the police and security forces into a tizzy and created a fear of another 26 November, 2008-style attack.
But the search and investigation turned out to be a waste of precious time and resources because the account given by the children was a hoax.
According to this report in The Times of India, a 12-year-old schoolgirl who had initially reported the presence of those suspicious men revealed in a second round of questioning by the police that she had earlier seen pictures of Islamic State terrorists in black clothes with automatic weapons.
The report went on to say that this motivated the girl to spread the word that she had spotted the armed men in Uran "for some thrill".
Another report in India Today said that the police had questioned two of the schoolchildren at least ten times and the girl had told the investigators that her claim could have been a case of mistaken identity.
Despite the children being responsible for such a massive hoax, senior police officials have said that they will not take any action against them.
"We need people to come forward and share information. If we take action against the students then people won't come forward and share information with us. To counter terror, we require active participation from people and therefore we have decided not to take action against them," The Indian Express quoted an officer as saying.
Maybe the children did not face any repercussions because of the fact that immature behaviour is common among children. But as citizens, we should realise the huge cost of such a cheap 'prank'.
Apart from the highest alert issued by the Navy and involvement of the NSG commandos and state police's specialised Force One, a high alert had also been sounded along the Mumbai coast and adjoining areas. The massive combing operation in Uran and Karanja areas had taken place with the help of Navy, Coast Guard, CISF and Quick Response Team.
Navi Mumbai Commissioner of Police had monitored the situation continuously, sometimes throughout the night, alongwith other top officials.
The Navy had pressed its choppers for surveillance and heightened patrolling in the sea by its vessels and high-speed boats.
Moreover, the fact that coastal security has been top priority after the 26/11 attacks, in which multiple locations in Mumbai were targeted by Pakistani terrorists and over 160 people were killed, should shock us even more that someone in or near Mumbai could even think of playing such a nasty prank.
With inputs from PTI
India
A First Information Report (FIR) reveals the fact further mentioning that Lashkar also provoked youths to wage war in the name of religion
India
A 51 mm live mortar shell was recovered by security forces earlier on Sunday from an open field in Surara. A team of bomb disposal squad was called to neutralise it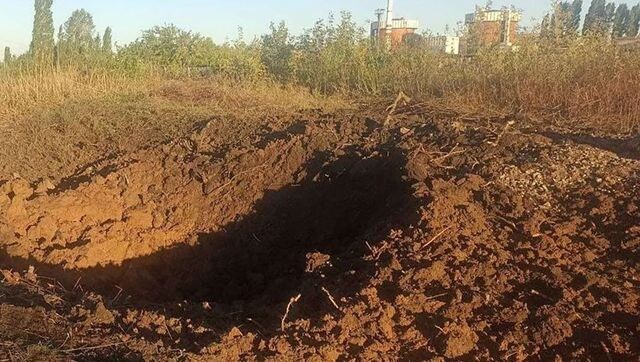 World
The missile struck within 300 metres of the reactors at the South Ukraine Nuclear Power Plant near the city of Yuzhnoukrainsk in Mykolaiv province, leaving a hole two metres deep and four metres wide, according to Ukrainian nuclear operator Energoatom