Ujjwal Nikam, Maharashtra's go-to man for securing a conviction
The lawyer has handled several high profile cases including the 1993 serial blasts and the 26/11 attacks case.
IF there is one common factor among the most high-profile criminal trials in Maharashtra, it is special public prosecutor Ujjwal Nikam.
From the 26/11 terror attack trial in which Mohammed Ajmal Kasab was handed the death sentence to earlier cases including the 1993 serial blasts and the murder of BJP leader Pramod Mahajan, some of the biggest criminal prosecutions in Maharashtra have been led by Nikam.
A lawyer with a fondness for using Sanskrit verses from religious texts while seeking the death penalty for accused, Nikam, who hails from Jalgaon, is known to operate  from a South Mumbai hotel while appearing in cases in Mumbai. With a flair for the dramatic and an impressive track record of convictions, the prosecutor has a fan page dedicated to him on Facebook and has also  inspired a film, no mean task for a public prosecutor.
Now roped in as  special public prosecutor in the Mumbai gangrape case, the 60-year-old prosecutor who has often sought the death penalty in murder cases has been quoted on previous occasions as saying that the application of the death penalty may not be appropriate in rape cases.
The lawyer in the past argued that awarding  the death penalty in rape cases could result in the victim being killed by the accused. He has said it would be adequate to imprison rapists for up to 25 years.
However, since Parliament has amended the laws dealing with rape cases in  light of the December 16 Delhi gangrape, whether  Nikam would now alter his view  on the maximum penalty for rapists remains to be seen.
While he is better known for his role as prosecutor in high profile terrorism and murder cases, Nikam has also in the past handled controversial rape cases including the 2005 rape of a young girl in a police chowky on Marine Drive. The constable, Sunil More, who was arrested in the case was sentenced to 12 years in jail.
Find latest and upcoming tech gadgets online on Tech2 Gadgets. Get technology news, gadgets reviews & ratings. Popular gadgets including laptop, tablet and mobile specifications, features, prices, comparison.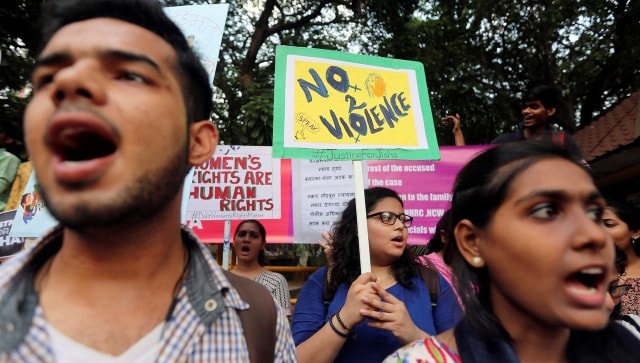 India
Besides proposing death penalty for certain offences against women and children, Shakti Bill also reduces timeline for investigation, trial and appeals without taking into account severe manpower shortage in the police department and the courts in Maharashtra
India
'Both her eyes were damaged, but it is yet to be ascertained whether she has completely lost her eyesight,' doctors attending to the girl in Madhubani Sadar Hospital said
India
Sea Vigil is meant to check the efficacy of safety procedures put in place after the 26/11 terror attack, when terrorists had entered Mumbai via the sea route