This New Year's eve, party hard, party responsibly
The police are out there looking for you if you break a law, and waking up in jail on 1 January is not a great idea.
Try and remember all the traffic rules you crammed up on when you applied for a license (if you have one that is). One of them says that you cannot drink and drive. 150 Mumbai motorists forgot about this rule and were caught by the police on Tuesday night. Of these, 63 were awarded simple imprisonment and 62 had their licenses cancelled. So you think you're OK as long as you don't drink and drive? No. 1,264 motorists were booked for parking vehicles in 'No Parking' areas, 351 two-wheeler riders were booked for not wearing a helmet and 238 were booked for not wearing ISI-marked helmets. More details in DNA.
It's a good time to be reminded of traffic violations as we approach the New Year. Maybe, for a change, we should learn from New Delhi, which has had three continuous New Year's eves (2009, 2010 and 2011) without a single fatality caused by a road accident, thanks to zealous and aggressive policing. "Strict, no-nonsense policing once again delivered dividends in Delhi on the night of December 31. For the third year in a row, there were no fatal New Year's Eve accidents. Policemen of all ranks –- the commissioner himself, joint CPs, DCPs, ACPs and inspectors — were out in strength patrolling the streets. The result: 484 people were challanned, of them 388 for drunk driving. As many as 4,500 traffic policemen and 22,000 policemen kept vigil. As 500 traffic policemen scoured the city on motorcycles, many were hauled up for rash driving. At least 100 teams broken into 6-12 man groups nabbed drivers who had drunk beyond permissible limits. More details here.
If you plan to be drinking on New Year's Eve, please avoid driving. There are alternatives – designate one friend as a 'designated driver' and ensure that he/she does not drink. If that's tough, and it could be for some, hire a driver to get you home. Party Hard Drivers was launched because of occasions such as this. "With the number of accidents caused by drunk drivers rising, and the consequent jail terms for people caught after having even 1 drink, there was a need for a safe alternative for people to continue their partying. Thus PHD was born - with the idea to provide safe and reliable drivers to party-goers. With increase in demand, PHD now provides drivers during the day as well. Set up with about 40 drivers, PHD now has nearly 200 drivers in its roster," says the PHD website.
To make it easier for you, here are the numbers for PHD: (022) 4333 1333 / 65256521 / 65256522 or send "PHD ORDER" to 56767.
Perhaps you don't have a car, but have had a bit too much to drink, and you want to leave the party. If you live in the suburbs, you can call for an auto rickshaw. We're not kidding. "Rickshawale is a service for Mumbaikars to book an auto rickshaw for local travel, simply by dialing the phone number 9664010101 / 022-257347474. Rickshawale has the largest single fleet of auto rickshaws in Mumbai, who are present across the city at any time of the day and night. With the help of a GSM tracking device provided to all Rickshawale auto rickshaw drivers, Rickshawale is always aware of their location and whether they are ferrying a passenger."
Have fun. Party hard – but party responsibly. The police are out there looking for you if you break a law, and waking up in jail on 1 January is not a great idea.
Find latest and upcoming tech gadgets online on Tech2 Gadgets. Get technology news, gadgets reviews & ratings. Popular gadgets including laptop, tablet and mobile specifications, features, prices, comparison.
Arts & Culture
Every Friday, we'll bring you a curated list of online experiences — performances, talks, tours, screenings — to mark on your weekly calendar.
India
Talking to reporters about preparations for the next Parliament session, beginning 28 January, Om Birla said the Parliament canteens will now be run by ITDC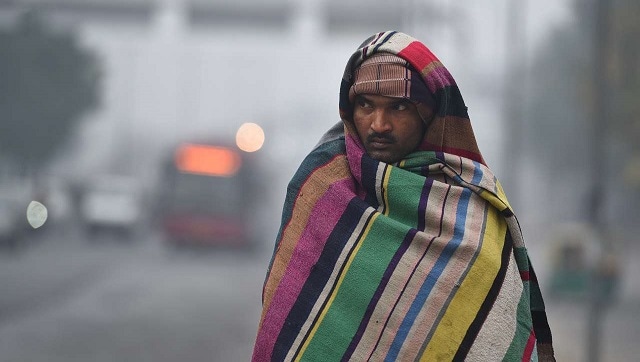 India
The weather stations at Lodhi Road and Ridge recorded a minimum of 2.4 and 3.6 degrees Celsius, respectively