The romance and magic of Dharavi
Dharavi is a slum that movies and books are based in. It's a slum that is romanticized and eulogized. But for Mumbai, it's just another high-priced land.
For some time now, but certainly since Slumdog Millionaire, foreign correspondents make a beeline for Dharavi to try and understand why it creates such as buzz.
"In the labyrinthine slum known as Dharavi are 60,000 structures, many of them shanties, and as many as one million people living and working on a triangle of land barely two-thirds the size of Central Park in Manhattan. Dharavi is one of the world's most infamous slums, a cliche of Indian misery. It is also a churning hive of workshops with an annual economic output estimated to be $600 million to more than $1 billion," writes Jim Yardley in the New York Times (reproduced in the Times of India).
Why did Yardley want to go to Dharavi? The New York Times answers.
"Why Dharavi?
For most of our Indian readers, or our readers familiar with India, Dharavi is hardly an unknown topic; if anything, it is one of the most scrutinized, vilified and romanticized slums in the world. We went to Dharavi, anyway, because it offers real insights into the questions we've been trying to explore in the "India's Way" series: how does India function? Why does it often not function very well? How does the tension between the public and private sectors shape India's irregular style of economic growth? What are the paths out of poverty in India?"
Sri Lankan writer Lucky de Chickera has written a book that focuses on Dharavi, Sarasu… amidst slums of Terror!
"I came across the slums of Dharavi on a business visit to India, and the sights I encountered were downright appalling," says the author. "Children in tattered rags with dishevelled hair and grime covered faces, scrambling for survival, was a sight that struck me." The life of the slum-dwellers is filled with gloom and dire uncertainties, he says, recalling the vivid picture of a million little houses squashed into a few acres of land, dotted by litter as a sewage canal meandered its way right at the heart of the slum," he says in an interview to Sunday Times (Sri Lanka).
Parag Khanna of CNN too felt that Dharavi was a must visit. "Despite its status as an emerging superpower, India's thriving commercial hub of Mumbai represents approximately one-third of the national economic output. In the feature segment for CNN's new flagship business program "Global Exchange," I tour Mumbai with CNN's Mallika Kapur to explain the need for such a data-driven cities index, the importance of large-scale infrastructure to alleviate urban congestion and boost productivity and the economic promise of slums such as Mumbai's Dharavi," he writes.
The BBC discovers a singer in Dharavi. "Jishan Shah lives in Mumbai's Dharavi slum with his family. He is proud of his roots, but believes he can pursue a different career path to that of his parents, who make a modest living working in Dharavi. Every week he gets together with a group of his friends to perform songs, through workshops organised by a local music venue and an NGO." More about the singers here.
Mills and Boon milks Dharavi as well in His Monsoon Bride by Astha Atray. "Atray's book - which is redolent with the flavours of Bollywood - is set in Mumbai.
"It is about a journalist - a rich man's daughter - in Mumbai who chooses to travel by train. The hero is a self-made millionaire in modern Mumbai who has lived in Dharavi as a child," Atray, who has lived in Mumbai for six years said.
The two, Amrita and Mehtab, enter into a marriage of convenience - but soon find themselves drawn to each other.
"In our country, the Mills & Boon formula has been replicated in Bollywood movies forever. My hero is tall, dark and handsome - and pretty flawed," the writer said.
More about the book and author here.
But the romance of Dharavi could be ending. Alex Rossi, India correspondent of Sky News Australia, writes, "India's poor are being priced out of slum areas in Mumbai with some shacks being sold for more than $77, 355. The Dharavi slum, which is home to more than one million people, used to be on the edge of India's richest city. But as Mumbai expanded it now enjoys a prime centrally-located position."
It's a slum that movies and books are based in. It's a slum that is romanticized and eulogized. It's a slum that's now a tourist attraction. It's a slum that's become the first stop in Mumbai for the foreign correspondent.
But to Mumbaikars, sadly, as Alex Rossi says, it's more than that – it's land, precious land. Land is already priced so high that the slum is on the way out.
Arts & Culture
Can Xue's I Live in the Slums and Ngugi wa Thiong'o's The Perfect Nine: The Epic of Gikuyu and Mumbi are among 13 books on the long list for the award.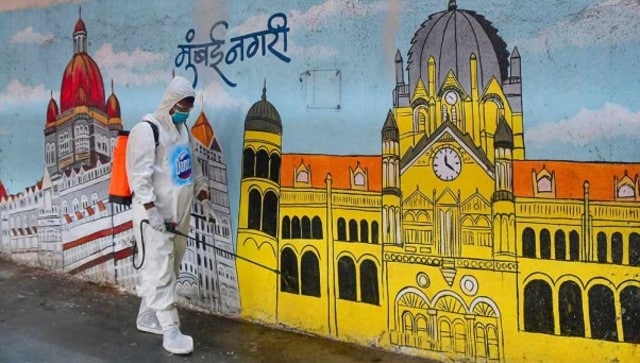 India
With eight more persons succumbing to the viral infection, the count of fatalities in the city rose to 11,649