The Great Indian Kidney Racket: All you need to know about the modus operandi
The city cops on Tuesday arrested 5 doctors from a hospital for alleged links with illegal kidney donation racket that was first brought to light on 14 July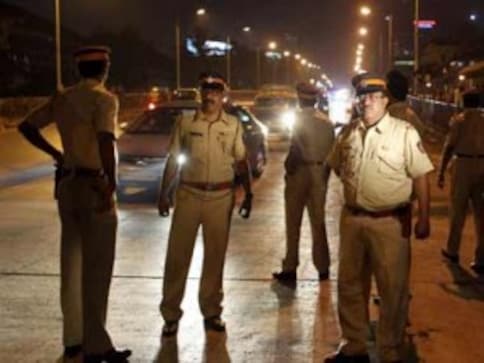 Mumbai police on Tuesday arrested five doctors of the L H Hiranandani Hospital for alleged links with illegal kidney donation racket that was first brought to light on 14 July.
Joint Commissioner of Police (Law and Order) Deven Bharti said that five doctors, including the chief executive officer, Sujit Chatterjee and the medical director, Anurag Naik of the hospital in Powai were arrested for their 'connections' with illegal kidney transplants that occurred in the hospital premises.
Spokesperson of Mumbai Police, DCP Ashok Dudhe told that the arrests were initiated following a state health report which pointed towards alleged involvement of the five accused.
The five were arrested under sections 12 (explaining effects to donor and recipient) and 21 (offence committed by a company) of the Transplantation of Human Organs Act 1994.
According to The Times of India, the crackdown was carried out after tip off by Nilesh Kamble, a medical social worker who was arrested earlier and confessed to his crime.
Following the latest crackdown, the total number of arrests in the case has risen to 14, which also includes a patient (Brijkishore Jaiswal) and Shobha Thakur, who was impersonating as his wife.
Initial police investigations revealed that the main accused in the racket, Bhijendra Bhisen used to scout for potential donors and recipients through a wide network of agents in Gujarat, reported The Indian Express.
The 'modus operandi' employed would be to identify a 'donor' who would be struggling to pay off his or her debts and lure them to part with their kidney in exchange of monetary benefits, Lata Mishra of Mumbai Mirror reported.
The sellers
The Mumbai Mirror correspondent found several village residents in Gujarat who have sold their kidney for anything between Rs 1.5 lakh and Rs 2.5 lakh.
Take for instance the case of Shobha Thakur, a donor from Piplav in Anand, Gujarat, which has become a safe haven for kidney racket 'kingpin', Javed Khan, who is absconding.
The 'kingpin', Khan who hails from a Mumbai suburbs, Santacruz, was able to carry out his operation after starting a 'referral system', where anyone who was able to introduce a donor was paid Rs. 25,000 in lump sum.
Thakur used to live on a meagre earning of Rs 50 a day when she was offered money in exchange for her organ. Like Thakur, there is Rafiq Ahmed from Pandoli, a 30 minute drive from Piplav, from where Thakur hails.
Ahmed was the first 'donor' from his village who was lured into selling his kidney to Khan's accomplices — Mukund Chaudhary and Sher Ali Khan Pathan for Rs 2 lakhs.
According to Ahmed's wife, her husband agreed to sell off his kidney because they had to pay off a debt of Rs 50,000.
Following the surgery, Ahmed even helped in recruiting fellow 'donors' from Pandoli.
One of Ahmed's first 'recruit' was Ameen Malik. Ahmed allegedly tricked Malik into 'selling' his kidney after he was taken to Delhi, where the surgery happened.
According to Malik, while in Delhi he was given a glass of juice to drink after which he has no recollection of what happened. Three days later, he was paid Rs 1.5 lakhs through an 'informal courier'.
Having an an earning of just Rs 100 per day, Malik immediately accepted the cash and started a milk business.
Ahmed's is one of the many sub-plots which is currently unfolding ever since the racket was busted on 14 July. The scope of the investigation has widened and Mumbai cops are now trying to understand why and how poor people are being persuaded too sell their organs.
Once the donor was identified, Kamble (in the Hiranandani case), the assistant manager and transplant coordinator at Hiranandani Hospital would then help in forging documents so that operations would happen without any trouble.
The documents had to be forged because according to the law, the donor and the receiver needed to be related by blood or had to be spouses, The Indian Express reported.
The racket, which came to light on 14 July, when the Mumbai Police stopped a surgery midway. Brijkishore Jaiswal, the receiver was not related to the donor, Shobha Thakur, who was impersonating as his wife.
Following the 'bust up', a case was registered and eight people were arrested.
On 3 August, the court granted bail to the 'donor', Shobha Thakur while Jaiswal was had secured bail earlier.
Reacting to the police crack down, Niranjan Hiranandani, founder of the hospital and a well-known builder told TOI that it was a 'sad day for the hospital.
India
Police sources said that illegally removed kidneys at the Gangotri Charitable Hospital were being transplanted to affluent people from Gulf countries like Oman in return for hefty sums of money
India
Police found blank papers signed by the doctor, which were allegedly used by his assistants to complete the formalities for kidney transplant surgeries.
India
Two doctors of the King George's Medical University in the state capital have been booked after a man alleged that one of his kidneys was stolen during treatment in 2015, a charge denied by the hospital.