Tension in Mumbai as police foil Jignesh Mevani, Umar Khalid event; duo booked for 'inflammatory sppeches'
Mumbai Police swooped on the Bhaidas Hall, in the posh western suburb of Vile Parle on Thursday morning, and stopped the Left-leaning Chhatra Bharati's All India Students Summit which was scheduled to be addressed by Khalid and Mevani.
Mumbai: After Wednesday's violence-hit 'Maharashtra Shutdown', police on Thursday abruptly axed permission to a day-long student convention in which Gujarat legislator Jignesh Mevani and JNU student leader Umar Khalid were to take part.
Simultaneously, Pune Police registered a FIR against the two leaders for allegedly making inflammatory speeches at a meeting in Shaniwarwada in Pune on 31 December.
Mumbai Police swooped on the Bhaidas Hall, in the posh western suburb of Vile Parle on Thursday morning, and stopped the Left-leaning Chhatra Bharati's All India Students Summit which was scheduled to be addressed by Khalid and Mevani.
Considered the Dalit face of Gujarat politics and convenor of Rashtriya Dalit Adhikar Manch, Menvani was elected to the state Assembly last month as an Independent.
The police broke up the planned convention, citing prohibitory orders imposed in Mumbai after Wednesday's state-wide shutdown which left a 16-year old student dead in Nanded.
Opposing the police move, Chhatra Bharati members staged noisy protests, raised anti-government slogans and attempted to squat outside the venue. Many were seen running on to the main road outside.
Defying the police, some attempted to enter the auditorium but were evicted by the police. Many were bundled into a police van and detained.
Chhatra Bharati Vice President Sagar Bhalerao said the day-long event was planned long ago in which both Mevani, Khalid and others were listed speakers.
Maharashtra legislator Kapil Patil said around 800 students and delegates including many girls were dumped into police vans and taken to various police stations where they were detained for several hours.
"The police are acting at the behest of the BJP-Shiv Sena government to crush the voice of the students who raise uncomfortable questions. This is a fascist government," Patil told the media.
Demanding the release of the detained students, scores of students squatted outside the Juhu police station raising anti-government slogans.
In Pune, the police late on Wednesday booked Mevani and Khalid for 'inciting passions' between communities following a complaint by a Pune-based student, Akshay G Bikkad.
Bikkad said that at a meeting held on 31 December, Mevani and Khalid made allegedly inflammatory speeches that could create misunderstanding between communities, and included excerpts from the objectionable speeches.
The complainant said that such inflammatory speeches can create a wedge and enmity between communities. Provoked by these utterances, some miscreants attacked the Victory Pillar (Vijay Stambh) in Koregaon-Bhima resulting in riots and created arson on January 1, he said.
The developments came in the wake of the series of disturbances in Maharashtra starting with the desecration of a monument in Vadhu Budruk on December 29, followed by the riots in Koregaon-Bhima that left one dead on January 1, and the 'Maharashtra Shutdown' that killed one minor boy and left a trail of destruction across the state.
Bharipa Bahujan Mahasangh President Prakash Ambedkar said he and other leaders called on Chief Minister Devendra Fadnavis demanding the arrest and prosecution of Shivjagar Pratisthan President Sambhaji Bhide Guruji and Hindu Janjagruti Samiti President Milind Ekbote, against whom complaints have been lodged by Pune Police.
He said Fadnavis told them that he had requested the Chief Justice of Bombay High Court to nominate a judge for the promised judicial enquiry into the entire episode.
"We have demanded that the probe commission should be given enhanced powers to even recommend punishment to those found guilty. This is the first time an enquiry commission shall be bestowed with such powers," Ambedkar said.
Find latest and upcoming tech gadgets online on Tech2 Gadgets. Get technology news, gadgets reviews & ratings. Popular gadgets including laptop, tablet and mobile specifications, features, prices, comparison.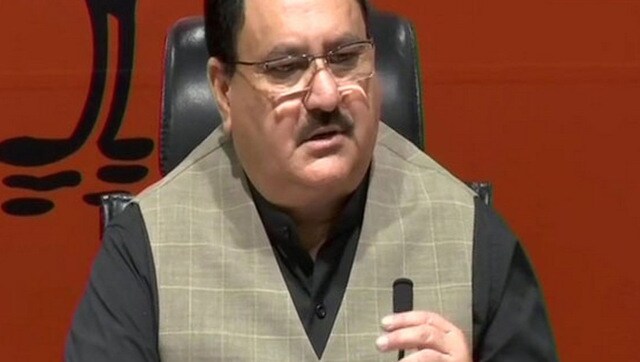 Politics
Nadda alleged that the RGF, which is headed by Sonia Gandhi, received donations every year from the Chinese embassy.
Politics
'Four National People's Party (NPP) ministers who resigned from Manipur Government will withdraw their resignations,' Conrad Sangma said.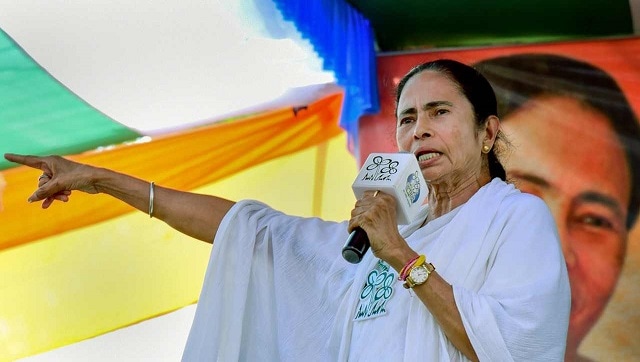 Politics
The announcement by Banerjee, who is also the chief of the ruling TMC, comes just months ahead of the Assembly polls, due in April-May.