Statue of Jesus Christ vandalised in Mumbai after canonisation of Mother Teresa
A statue of Jesus Christ was vandalised by unknown persons at Juhu Tara road in Mumbai on Sunday.
A statue of Jesus Christ was vandalised by unknown persons at Juhu Tara road in Mumbai on Sunday. An NGO called the Watchdog Foundation has also claimed that a police officer tampered with evidence related to the incident.
The NGO has demanded that the police officer be also booked along with the attackers, reported CNN-News18.
"Even if all the churches were destroyed, would people stop their work of mercy and compassion? The fundamentalist agenda never works," Father Francis Gonsalves, theology expert, told CNN-News18.
This incident is being reported on the day when Mother Teresa, the nun whose work with the dying and destitute of Kolkata made her a global icon of Christian charity, was made a saint.
Her elevation to Roman Catholicism's celestial pantheon came in a canonisation mass in St Peter's square in the Vatican that was presided over by Pope Francis in the presence of 100,000 pilgrims.
"For the honour of the Blessed Trinity... we declare and define Blessed Teresa of Calcutta (Kolkata) to be a Saint and we enroll her among the Saints, decreeing that she is to be venerated as such by the whole Church," the pontiff said in Latin.
The ceremony came a day before the 19th anniversary of Teresa's death in Kolkata, where she spent nearly four decades tending to the poorest of the poor.
With inputs from AFP
India
Informing fans about the big moment in his life, Soni took to Instagram and posted a note saying that he decided to register himself for the course during the coronavirus lockdown.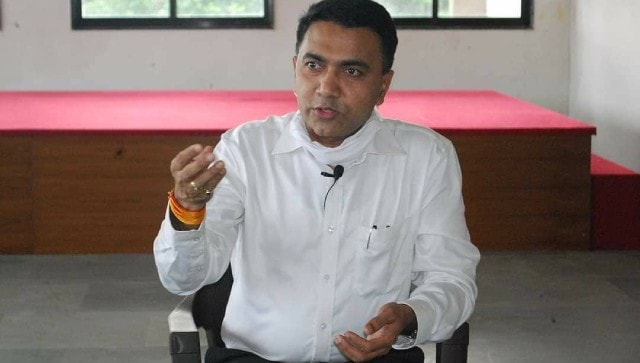 India
Goa needs to attack and clean up its dark underbelly before another Scarlett Keeling murder or Benaulim gang rape hits its stunning shores
Entertainment
Mumbai Police on Sunday said they are investigating if Raj Kundra set up other apps after HotShots was removed from Play Store and App Store.